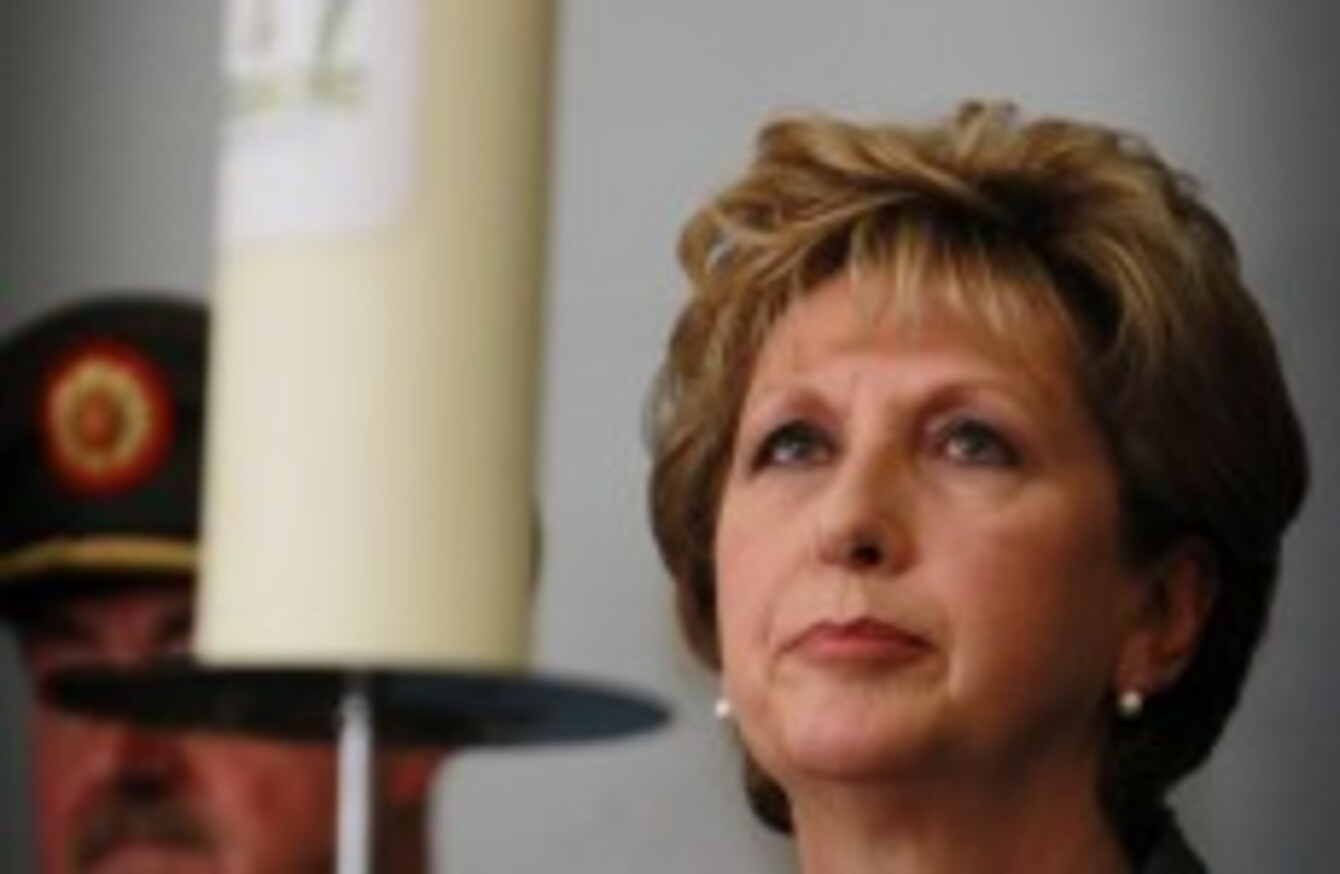 Former President Mary McAleese
Image: Julien Behal/PA Wire
Former President Mary McAleese
Image: Julien Behal/PA Wire
FORMER PRESIDENT OF Ireland, Mary McAleese, has made a number of strong comments about the Catholic Church.
Speaking before a lecture at the Royal Society of Edinburgh, McAleese commented on homosexuality in the church and the treatment of gay people during an interview.
She also said that if former Cardinal Keith O'Brien – who retired following allegations he had engaged in inappropriate sexual activity with men – told his story it "could have been of great assistance to gay people".
Her comments were welcomed by liberal Redemptorist priest Fr Tony Flannery today, and by the Gay and Lesbian Equality Network (GLEN).
The Herald Scotland reports that McAleese said that homosexuality is "not something that is perceived as something that is intrinsically disordered" nowadays, and that things written by figures such as former Pope Benedict are contradictory to the understanding of most Catholics today.
She said that the issue of homosexuality was "not so much the elephant in the room but a herd of elephants" for the Catholic Church.
McAleese added that she does not like the 'love the sinner, hate the sin' attitude that the Church has towards gay people. She said she has also studied suicide among young Irish males, many of whom were gay Catholics.
Speaking to Newstalk this morning, Fr Tony Flannery welcomed McAleese's comments. He said he has spoken to her privately on the issue before and was aware she had "very strong views".
He described it as "very useful that somebody like her would bring this out into the open" as it "needs to be discussed and talked about in the church".
Fr Flannery added that some of his best friends would be homosexual in the priesthood, and "it is something we have been aware of for a long time".
"The percentage of priests who are of homosexual orientation has undoubtedly increased right across the world in the last 10 years," he added.
He said there is a tendency in the Catholic Church for people who have a particular weakness in their private life to become very moralistic about it in public life.
Fr Flannery also said Pope Benedict had caused big problems by using phrases such as "disordered" in relation to homosexuality. He said that Pope Francis "tends to start with the situation of the reality of people's lives" rather than doctrine.
The priest said that he believes that church teaching on homosexuality and a number of areas to do with human sexuality "is in serious need of change and reform".
Meanwhile, GLEN also welcomed McAleese's comments.
Kieran Rose, chair of GLEN, said:
Mary McAleese continues to be a wonderful advocate for lesbian and gay people out of office just as she was as president. The comments by the former president will send a profoundly positive message to all lesbian and gay people.
He said that Irish attitudes towards LGBT have changed fundamentally in recent times.