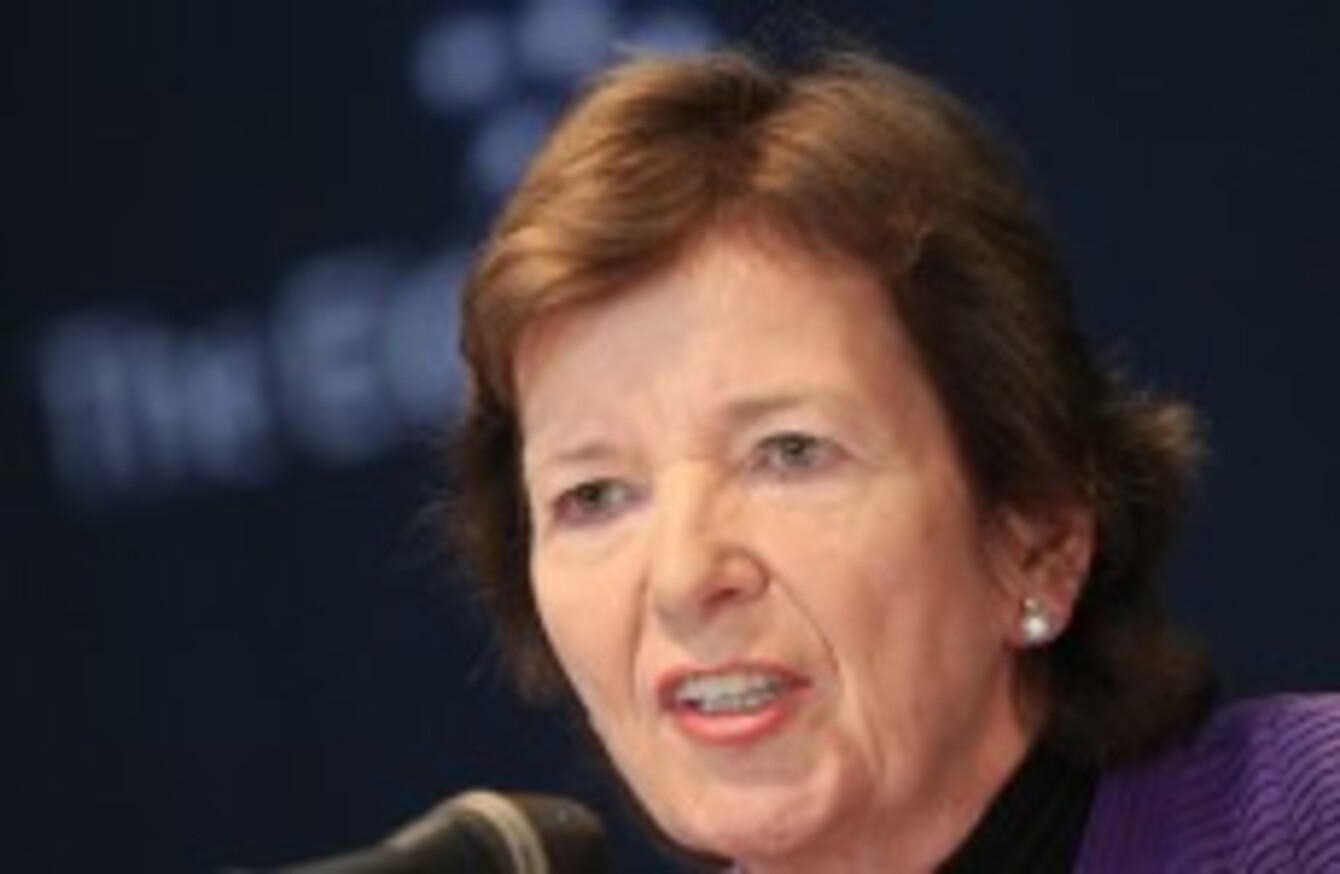 Mary Robinson
Image: Lee Jin-man/AP/Press Association Images
Mary Robinson
Image: Lee Jin-man/AP/Press Association Images
THE FORMER PRESIDENT Mary Robinson is in the drought stricken region of East Africa today as part of the work being done by a consortium of Irish aid organisations.
The crisis in the Horn of Africa is putting some ten million people at risk in Kenya, Somalia and Ethiopia following one of the worst droughts in 60 years.
According to a consortium of organisations including Concern, Trócaire and Oxfam Ireland, acute malnutrition has now reached 37 per cent of people in the region and is higher in some areas with prices of essential food items skyrocketing, in some cases by more than 200 per cent.
More than 3,000 refugees are leaving Somalia daily, with children dying of causes related to malnutrition which are, according to the aid agencies, exacerbated by the long journeys families to receive assistance.
On Saturday, the Islamist group that rules parts of Somalia allowed the UN into the areas it controlled to deliver much-needed aid. Refugees have been fleeing to Kenya and Ethiopia where camps have become overcrowded.
The consortium of Irish aid organisation say they are look to keep the crisis on firmly on the global agenda by bringing Robinson, the former United Nations High Commissioner for Human Rights, to the region.
Tom Arnold from Concern notes that the former president is returning to the region nearly 20 years after "she issued a call to action to the world to not allow that country die. We hope that this trip will help shine a spotlight on the current crisis."
Robinson said of her visit: "The people most affected are those who are not responsible for it. I hope my visit can highlight this injustice, increase awareness of the impacts of climate change and encourage the international community to respond."