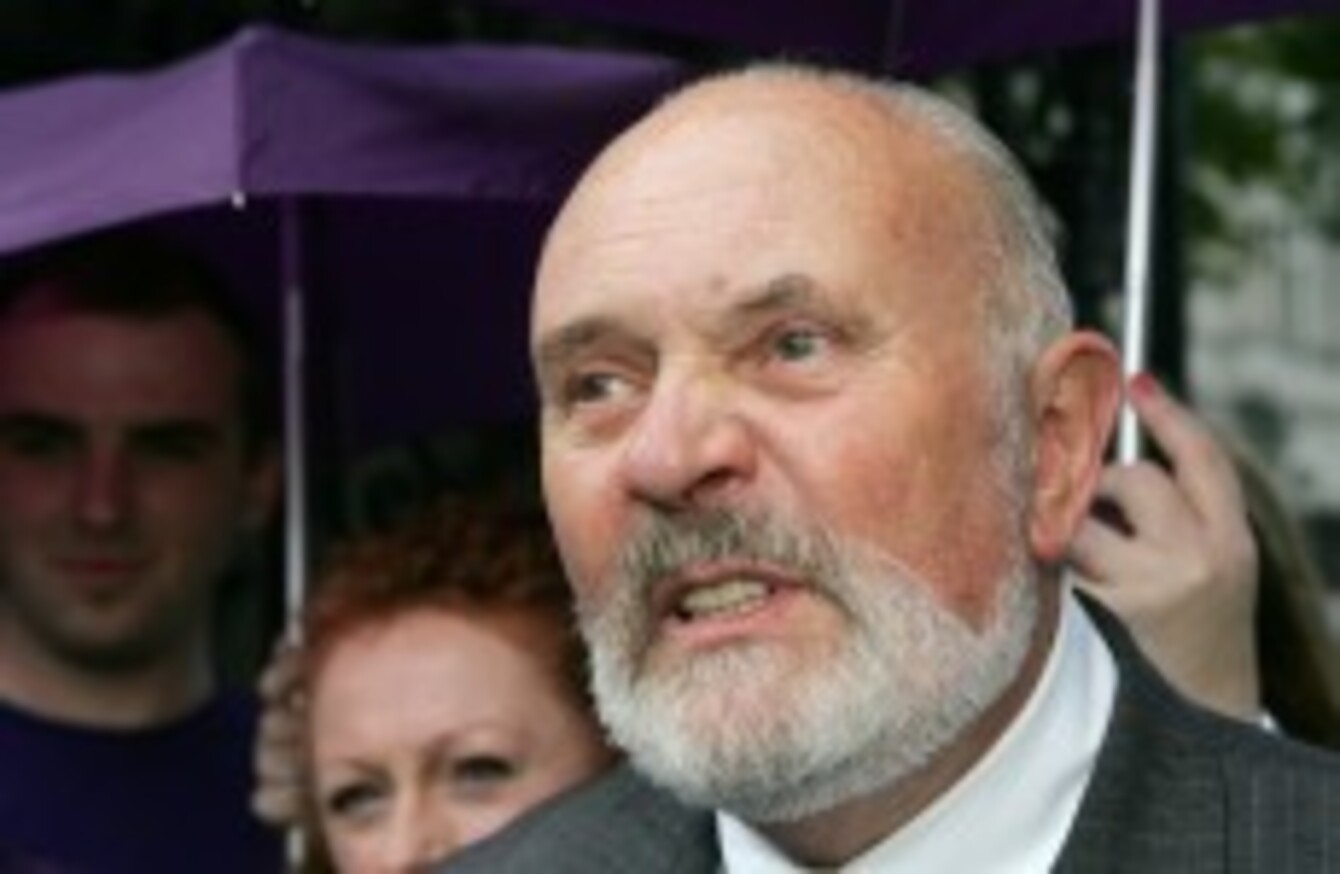 Senator David Norris
Image: [File photo] Photocall Ireland
Senator David Norris
Image: [File photo] Photocall Ireland
Update 11.15am
INDEPENDENT TD MATTIE McGrath still has not made a decision on whether or not he'll be signing Senator David Norris' nomination papers in his bid to become Ireland's next president.
He told TheJournal.ie this morning that he hasn't made any decision yet, but that he is meeting his supporters this evening at eight o'clock, and that things should be clearer after that.
As of yesterday Norris had 17 signatures. Independent TD Shane Ross has today provided an 18th signature, telling RTÉ radio that if he doesn't do so, it would be an obstruction to the democratic process.
Ross has told Marian Finucane that he is "absolutely convinced" by the opinion polls and he feels that Norris' name should be on the ballot paper. However, he said that he will ultimately be supporting the Labour TD Michael D. Higgin's bid for the presidency.
Independent TD Michael Lowry is another name hanging in the balance. He has said that if Norris needs a 20th signature, he will provide it, but it is unclear if he will offer his support unless the senator confirms 19 other names.
Mattie McGrath told TheJournal.ie that he had no comment on stories in today's papers concerning Senator Norris.
The Sunday Times reports that he wrote six other letters appealing for clemency for his former partner Ezra Nawi who was convicted in 1997 of the statutory rape of a 15-year-old boy in Israel.
Israeli Prime Minister Benjamin Netanyahu is among the political and legal figures the letters were sent to, according to Mark Tighe and Stephen O'Brien's report in the Sunday Times.
The letters have been described by a Norris spokesperson as being similar to the ones which came to light in July.
The results of a Red C poll published in today's Sunday Business Post show that the senator remained in the lead at 21 per cent.