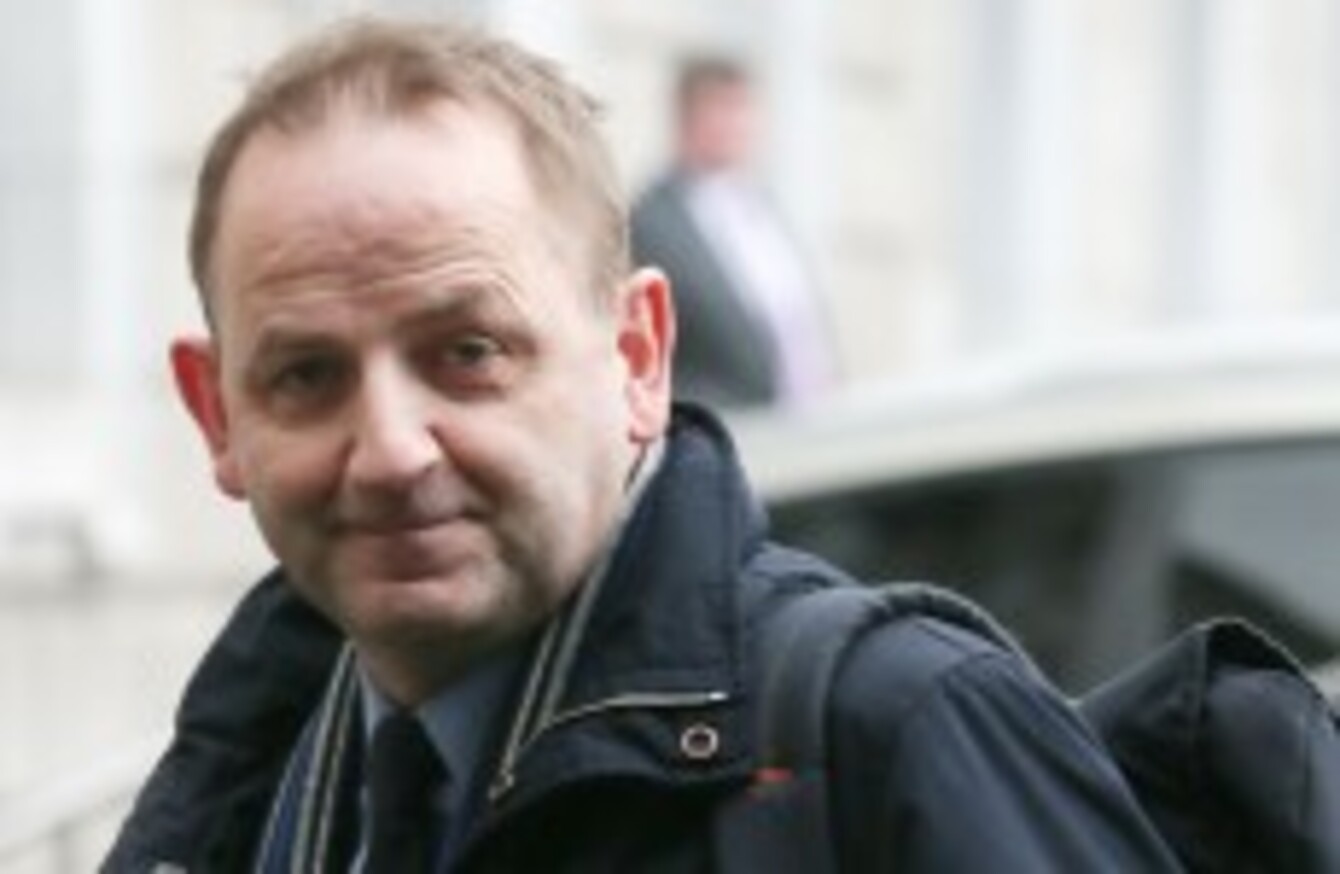 Image: Laura Hutton/Photocall Ireland
Image: Laura Hutton/Photocall Ireland
GARDA WHISTLEBLOWER SERGEANT Maurice McCabe met with senior gardaí yesterday afternoon and after a 'constructive' two hours, it was agreed he will spend the rest of the week in Dublin going over fresh allegations of penalty points abuse.
McCabe had been invited to Garda Headquarters to discuss allegations that senior gardaí are still cancelling penalty points, despite new regulations that were introduced over the summer.
A source said McCabe came out of the meeting with Assistant Commissioner John Twomey and Chief Superintendent Patrick Clavin of the Garda Professional Standards Unit feeling positive about how the issue is being handled.
"It was a constructive meeting," they said. "He'll be up with them all week now going through all the allegations that were brought to the attention of the Commissioner one by one and he'll show them the evidence. They'll look at the overall system as well and how it can be tightened up."
Though the meeting itself was said to be constructive, the source said McCabe also told senior gardaí that he still feels "he is not accepted in the force" and that it's "hard work".
It is expected that a report on the allegations of penalty points abuse will be made public in about three weeks.
It has been reported that McCabe's new allegations relate to off-duty members cancelling points after falsely claiming they were driving Garda cars at the time of the offences.
John Devitt of Transparency International Ireland also told RTÉ yesterday that some of the allegations related to a "significant number" of points being cancelled on spurious grounds, including "no known address" being listed, despite the points pertaining to serving garda members.
Both Justice Minister Frances Fitzgerald and Interim Garda Commissioner Noirín O'Sullivan had said they are taking the allegations very seriously. The Garda Ombudsman's Office (GSCO) is also investigating the claims and has recently interviewed McCabe over four days as part of its wider inquiry into the penalty points scandal.