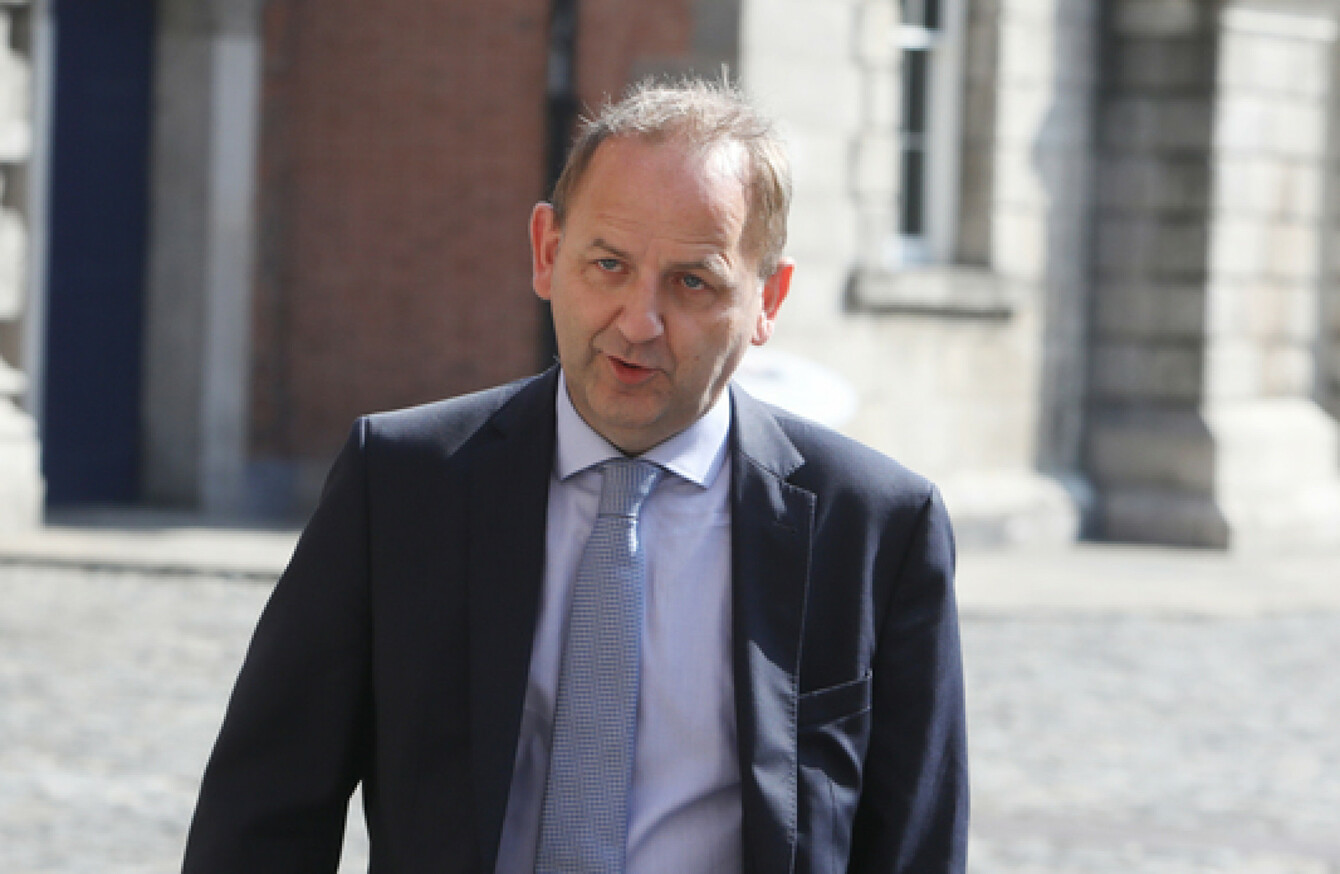 Maurice McCabe
Image: Leah Farrell
Maurice McCabe
Image: Leah Farrell
THE HEAD OF child and family agency Tusla has warned staff, via email, to expect "further adverse media and political commentary for the agency" this week.
It comes ahead of the publication today of a report sparked by the agency's handling of a file pertaining to claims made against Garda Sergeant Maurice McCabe. The probe by health watchdog Hiqa was ordered in spring of last year by Children's Minister Katherine Zappone.
Initial claims against McCabe were examined and dismissed more than a decade ago – but it emerged last year that a far more serious allegation against the Garda whistleblower had made its way into a Tusla file due to an error made by a counsellor, which went uncorrected.
Hiqa was directed in March last year to investigate what the minister believed to be "the apparent poor handling by Tusla of information provided to it" arising from the McCabe case. Investigators were charged with examining "Tusla's national practices in the handling of referrals of allegations of sexual abuse which involve adults of concern".
Hiqa is due to publish the report and hold a press conference to discuss its findings this afternoon. Fred McBride, the Tusla chief executive, and other top officials from the agency will give their response to the findings at a separate media event later in the afternoon.
McBride writes in his email that he wants to reassure staff that the agency can "weather this storm and continue to be motivated by the very reason which brought us all to work in the area of child protection and welfare".
Disclosures 
The issue has also been examined as part of the Disclosures Tribunal. The first module last summer looked at the creation, distribution and use by Tusla (formerly the HSE) of a file which contained false allegations of sexual abuse against McCabe and which was sent to gardaí five years ago.
The Tusla file was opened after the teenage daughter of a garda colleague of McCabe, known only as Ms D, sought counselling in 2013 about a previously reported allegation investigated by gardaí in 2006.
That was in spite of the Director of Public Prosecutions having previously decided not to bring any charges and finding there was no basis for any offence having been committed. The case had been formally closed in 2007.
Appearing before the Tribunal last year a local social worker described how she had created the report about the alleged incident of sexual abuse involving McCabe and amalgamated two separate and unrelated incidents into a single report. Gardaí, the tribunal was told, hadn't responded to queries as to whether the allegations were the ones that had been investigated years earlier.
The social worker said she only realised two weeks before the tribunal began that she had made a "catastrophic" mistake by making the files – no-one had contacted her after Tusla was alerted to the error in May 2014.
A Tusla manager said that the series of errors which resulted in the false allegations being made against McCabe were coincidences, while Tribunal barrister Pat Marrinan SC noted that every error that was made was "to the detriment of Sergeant McCabe. There [wasn't] an error in his favour."
McCabe's barrister Michael McDowell told the Tribunal earlier this year that his client accepted that the false claims were not the result of any deliberate action or ill will and that the mistakes arose from "some form of cut and paste error".
The Hiqa probe was tasked with investigating the safety, quality and standards of the services provided by Tusla in relation to referrals of allegations of child sexual abuse.
In particular it was charged with investigating and assessing interactions between the agency, the gardaí and relevant third parties.
Email
In his email to staff Fred McBride writes that the findings to be published today highlight "many issues faced by the Agency which we are already aware of and which you, the management team and I have been actively working to address over the past four and a half years, through a comprehensive organisational and cultural reform programme".
Staff are told that the findings and inevitable publicity "may cause you some concern". However McBride says he wants to reassure workers in advance "that the radical journey of change we are on together, has already made a tangible difference to the lives of vulnerable children and families in Ireland".
"We know some inconsistencies and delays still remain in the system. While we accept that this is so, it is also crucially important to say that there is no indication anywhere in the Hiqa report that any child was either harmed, as a direct result of something we did or did not do.
McBride adds:
We also face a very challenging legal and policy context in relation to historical child sex abuse allegations. We have been consistently emphasising that the law is inadequate in supporting us to deal with these issues, and we have had to continually amend our policy in response to case law and court decisions.
Stressing that progress had been made in many areas, he writes that when Tusla was established "we knew it inherited many outdated systems and significant challenges".
"It is important for everyone to know that this investigation was an analysis at a point in time and reaffirms much of what we had already knew in terms of what we had to put right across the entire system in how we deliver services to children and families. We have developed a deep understanding of the issues we faced and have put a robust action plan in place to bring about reform, in a collaborative way, learning as we proceed."
In anticipation of the report's publication, senior managers had met with the Minister, the Oireachtas children's affairs committee and other organisations with a stake in child protection, McBride wrote, "to convey our progress on our programme of change".
A comprehensive communications plan had been put in place, he said, starting with today's press conference.
"Following this, you can expect to see many representatives from the senior management team partaking in news and current affairs shows in the days ahead, to deal with any likely media coverage."
The email concludes:
I want you to reassure you that you have my support and also that of the management team, and together we can weather this storm and continue to be motivated by the very reason which brought us all to work in the area of child protection and welfare from the start, to endeavour to do our utmost to support children and families.
I look forward to talking to you again later in the year to update you on how our journey of progress is going.