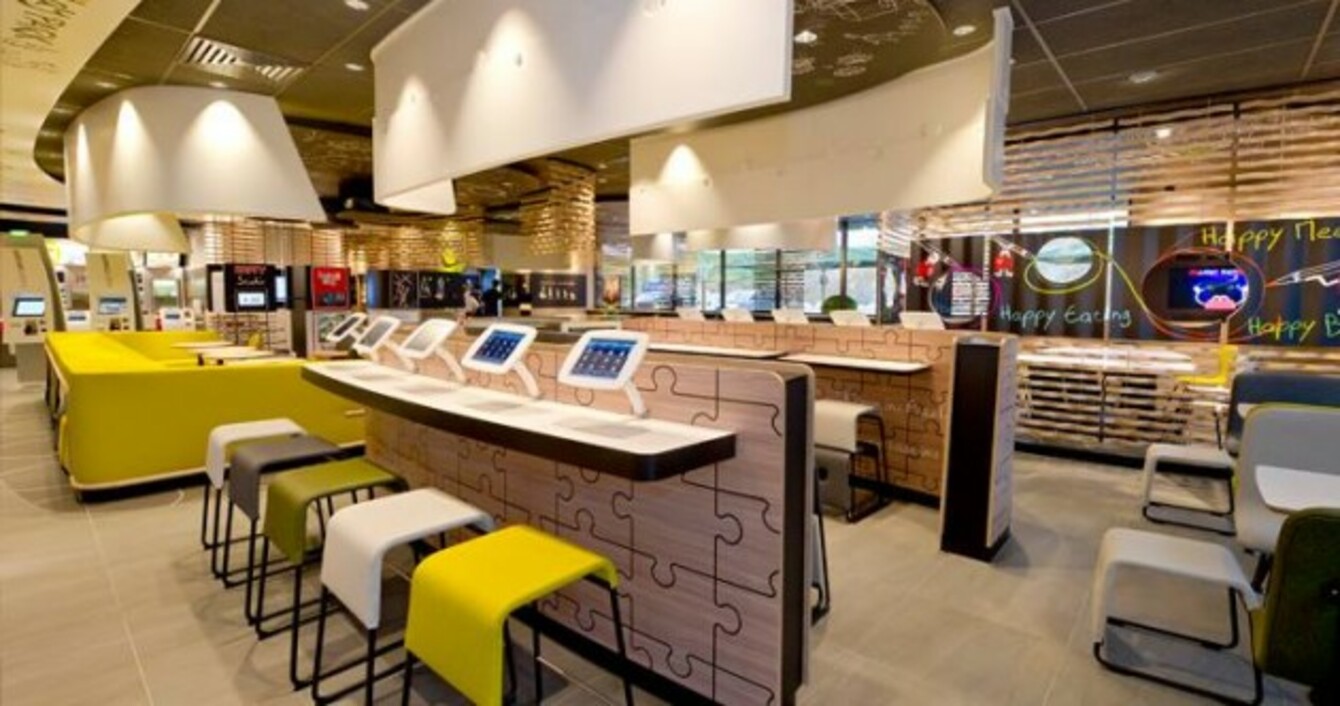 The new restaurant has a similar design to this one in Germany.
The new restaurant has a similar design to this one in Germany.
MCDONALD'S IRELAND HAS officially opened its new drive-through restaurant on Hebron Road on the outskirts of Kilkenny city and has created 60 new jobs in it.
Irish rugby star Sean O'Brien was on hand today to officially open the restaurant which will replace the one on Patrick Street which closed earlier this year. The 40 staff at this restaurant were transferred to the new one on Hebron Road and 60 new positions were also created.
The new flagship drive through restaurant has the theme "Spirit of Family" and features self order kiosks, Samsung Galaxy Tablets, an interior play area, a birthday party room. It is the first of its kind in Ireland.
McDonald's Kilkenny owner operator Chris Pim said today that the design of the restaurant is focused on family and creating a new experience for customers. He said there has been a "great response" from locals so far.
The company has invested €3 million into the new development and plans to continue expansion in Ireland, investing €20 million by the end of 2015. The new McDonald's restaurant in Kilkenny will bring the total number of McDonald's restaurants in Ireland to 84, with a workforce of approximately 4,500 employees.