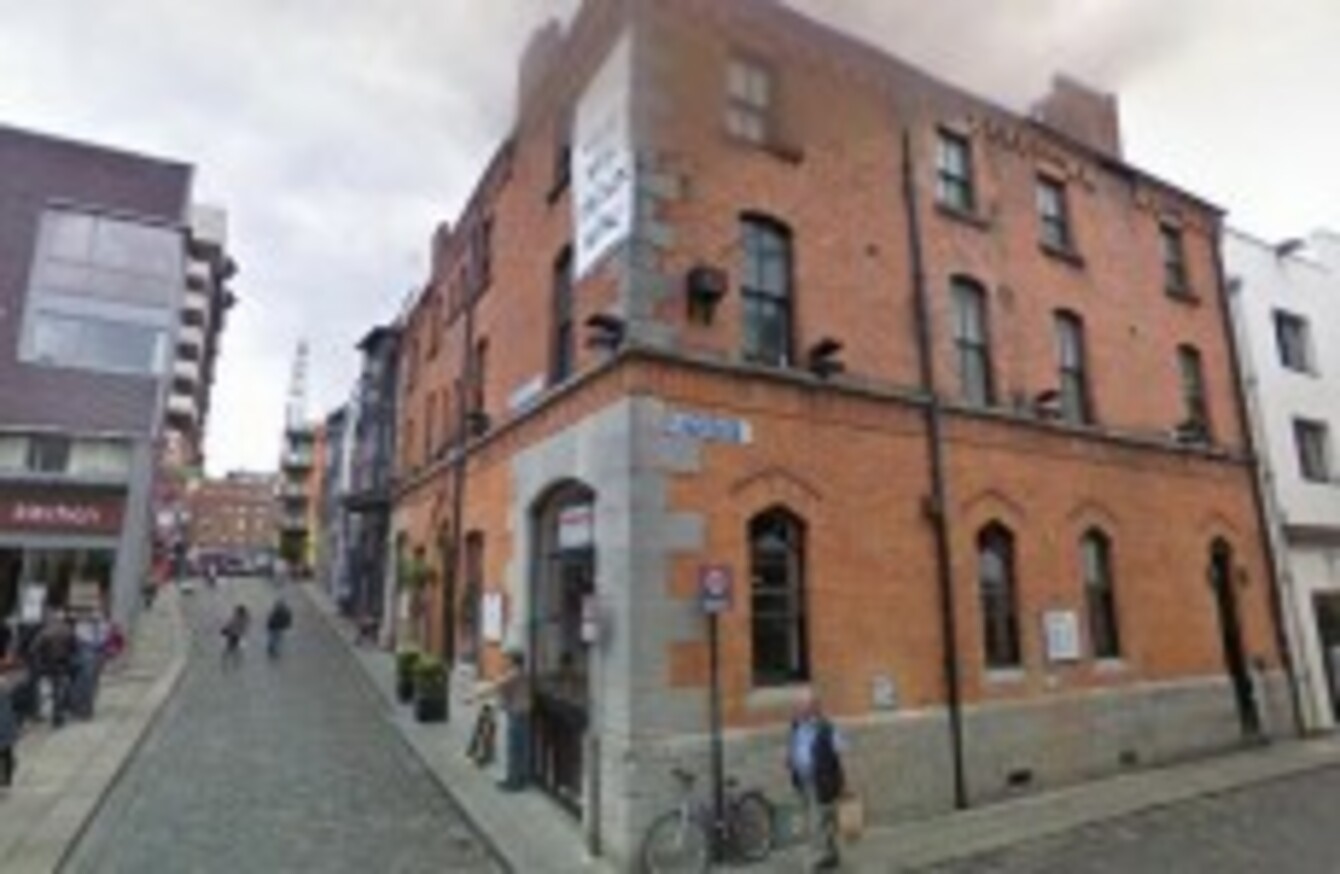 McDonalds had hoped to convert the old Frankie's Steakhouse and Bar into a three-storey outlet.
Image: Google Maps
McDonalds had hoped to convert the old Frankie's Steakhouse and Bar into a three-storey outlet.
Image: Google Maps
Updated, 14.41
FAST FOOD CHAIN McDonald's has been denied planning permission for a major new outlet in Temple Bar – after Dublin City Council ruled that the proposed outlet would go against the "dignity" of the area.
The chain had applied for permission to take over Frankie's Steakhouse and Bar at 42 Temple Bar Square, hoping to open a three-floor outlet with ancillary takeaway.
The proposal had met with a number of objections from local businesses and interest groups like An Taisce, who argued that a fast food chain would not be a suitable presence for the capital's cultural quarter.
Dublin City Council has now decided to refuse permission for the conversion, saying the three-storey complex would "have a detrimental impact on the mix of uses within the Temple Bar area, which already has an ample supply of restaurants".
This would be in breach with zoning objectives, which included the goal of facilitating "the development of the central area, and to identify, reinforce, strengthen and protect its civic design character and dignity".
The installation of automatic doors for the building would also have detracted from "the building's special historic character", and would also pose a threat to the fabric of the building which was already a protected structure.
The Council's decision also argued that there was no need for a new eatery when the area was already adequately serviced by existing takeaways – meaning permission for a new outlet would be in contravention with the Dublin City Development Plan, which aims to stop oversupply of such areas.
The proposal would also mean extra crowding in the Temple Bar area at peak times, which would have impacted negatively on an area which is already "oversubscribed at peak trading times".
A McDonald's spokesman said the company was disappointed with the decision, saying it had hoped to make the building accessible to disabled persons and to create 60 jobs in the restaurant.
The company was in the process of "reviewing the decision" and would decide on any other actions when that review was completed.
Would you favour McDonald's opening an outlet in Temple Bar?

Read: McDonald's has no plans for calorie counts on Irish menus >