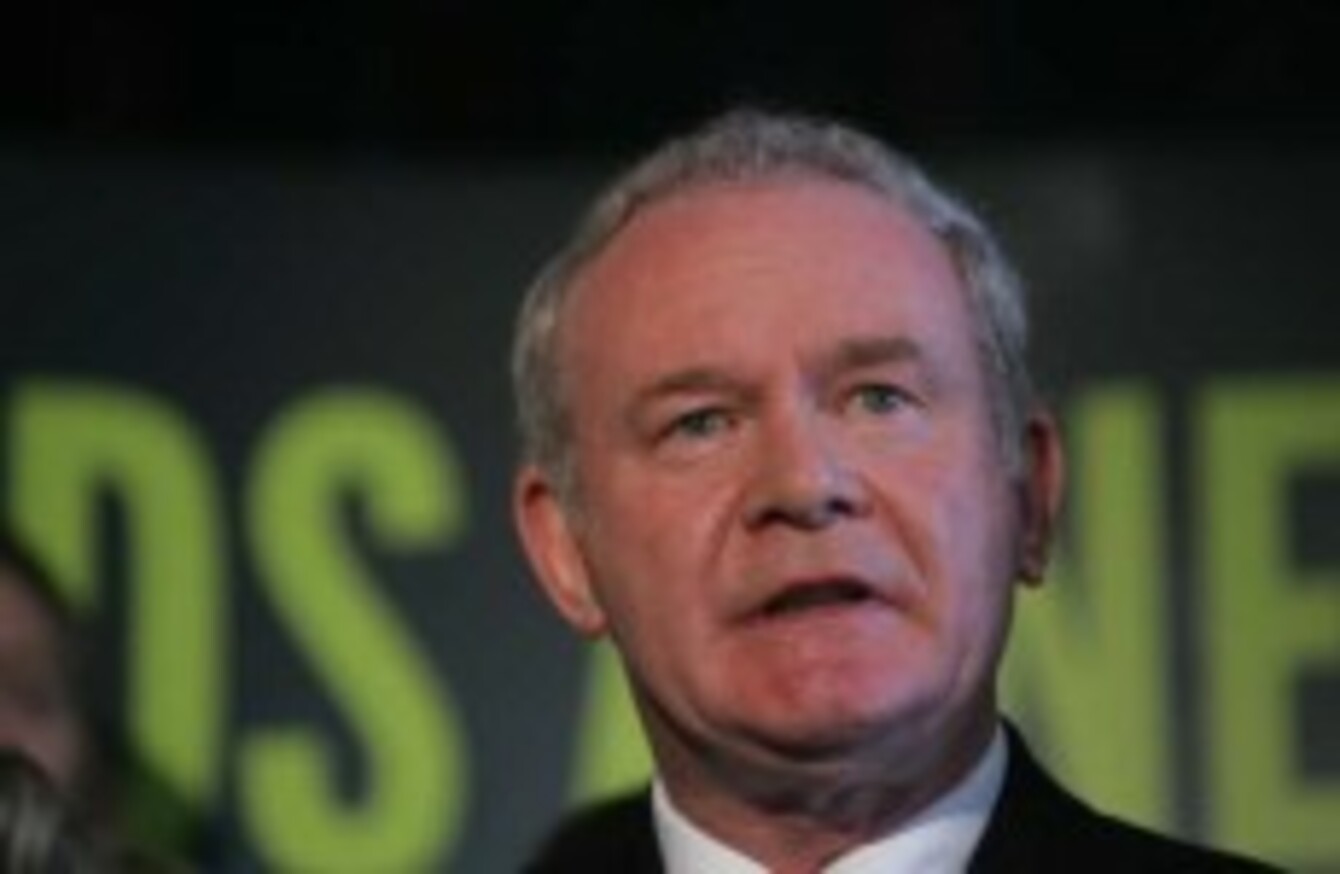 Image: Eamonn Farrell/Photocall Ireland
Image: Eamonn Farrell/Photocall Ireland
SINN FÉIN'S PRESIDENTIAL candidate Martin McGuinness has blamed "West Brit elements" in the media and in political parties for consistent references to his history of involvement in the IRA.
Speaking to Newstalk's Chris Donoghue at the National Ploughing Championships in Co Kildare, McGuinness said he respected that there would be people who would "try to muddy the waters" regarding his previous activity.
"My faith is with the people… there are West Brit elements, in and around Dublin – some of them are attached to some sections of the media, others are attached to political parties and were formerly involved in political parties.
I say to all of them: I go forward on my record. My record as a peacemaker, I think, is unequalled. Anywhere.
McGuinness added that he would not have been invited to the Oval Office, South Africa, Iraq, Sri Lanka or the Basque Country "if there were any question marks whatsoever over my work as a peacemaker."
His previous involvement in the IRA, he said, had been "said by people who are hostile to my candidacy."
In a nod to Fianna Fáil's decision not to field a candidate of its own, the Sinn Féin MLA said he would be appealing to voters "who previously supported other political parties to rally to my flag.
"They have got a very important choice to make about who presents the new Ireland," he said.
"I certainly do represent the new North – and I think I can represent all of Ireland in a way that brings great credit to the Irish people."
McGuinness's presidential chances were boosted earlier when Fianna Fáil's parliamentary party agreed not to allow members nominate individual candidates – meaning that Dana and David Norris now have little hope of securing the support they need to be nominated.
Earlier, Labhrás Ó Murchú said he was withdrawing his candidacy in order to avoid causing any further friction within Fianna Fáil.