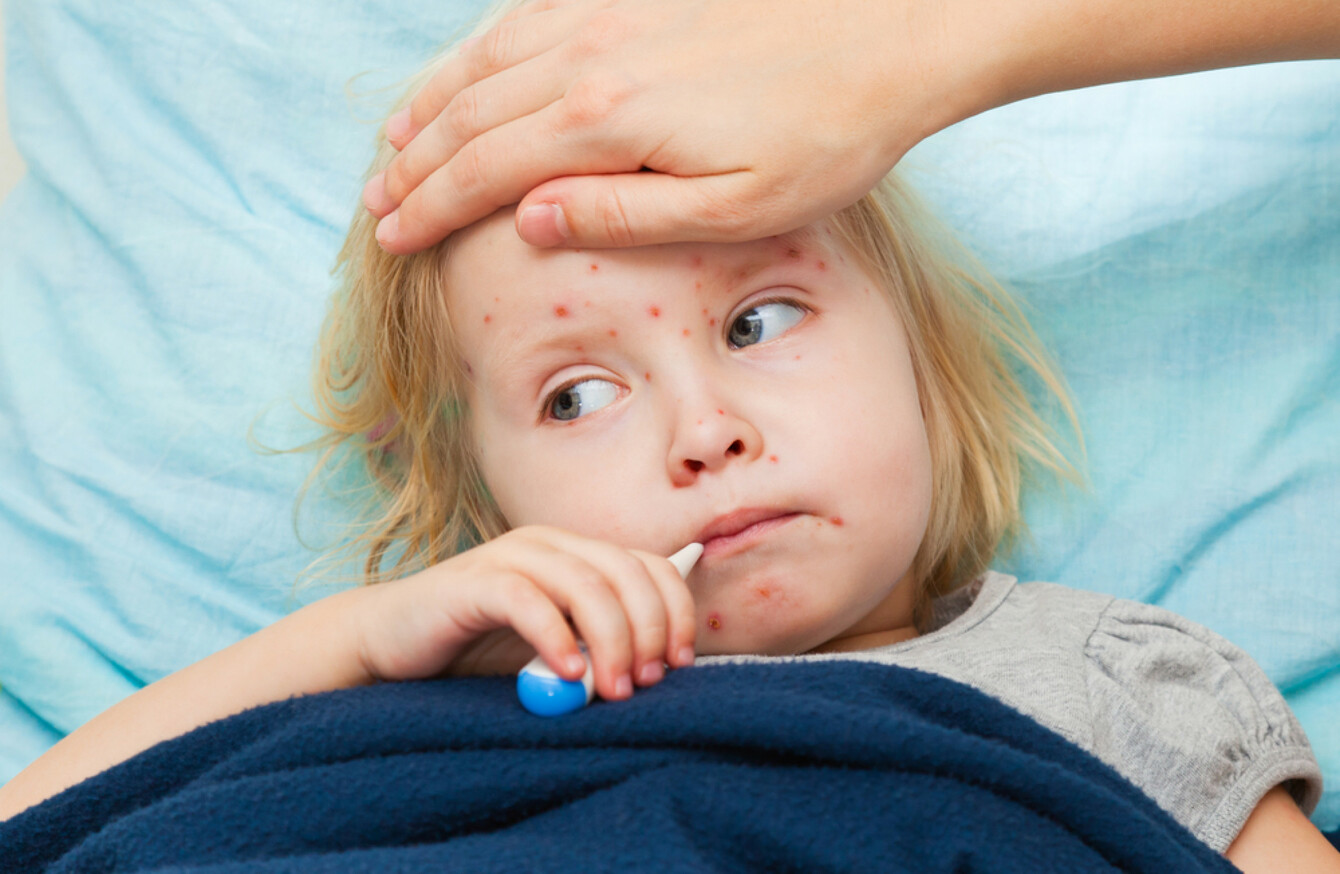 Image: Shutterstock/NatUlrich
Image: Shutterstock/NatUlrich
11 CASES HAVE been diagnosed so far in the ongoing outbreak of measles in Ireland.
The HSE's Health Protection Surveillance Centre (HPSC) said that 10 cases have been diagnosed in Limerick and one linked case in Dublin.
A number of further possible cases are being investigated so this figure may rise, it said.
The measles outbreak control team is continuing to investigate the measles cases and offer advice on the measures to control the further spread of this potentially serious illness.
The HSPC said the best protection against measles is to be fully vaccinated with two doses of the MMR (Measles-Mumps-Rubella) vaccine. The HSE is offering free MMR vaccine clinics in Limerick to deal with the outbreak.
The HSPC says that if you have symptoms suggestive of measles you should stay at home, not go to school or work and phone your GP and explain that you may have measles.
People who have not been fully vaccinated with MMR vaccine or have not had measles in the past are at high risk of getting measles if exposed.
The people most at risk of catching measles are those who are not fully vaccinated with two doses of MMR vaccine, such as babies younger than 12 months who are too young to be vaccinated, and those with weakened immune systems.