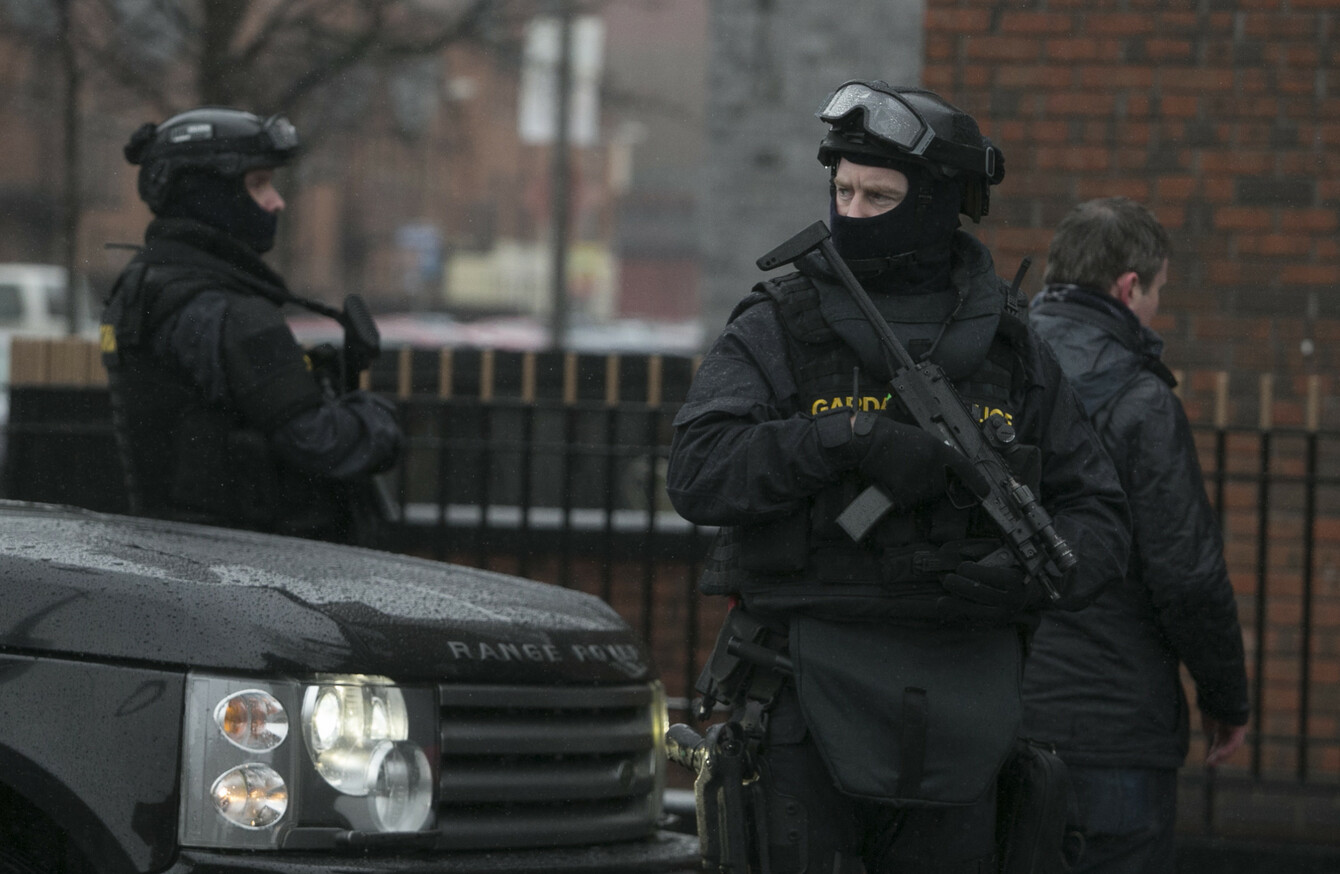 Image: Sam Boal
Image: Sam Boal
Updated: 7.45am
FOUR MEN ARRESTED in Dublin's north inner city last night were on their way to carry out a murder on behalf of the Kinahan cartel, gardaí believe.
The arrests were carried out by gardaí from the Special Crime Operations (SCO), assisted by the Emergency Response Unit and Armed Support Unit.
A firearm and a silencer, which is subject to a ballistic examination, were seized during the operation.
The four men (aged 23, 35, 37 and 38) are being detained under the provisions of section 50 of the Criminal Justice Act 2007.
The suspected target of last night's attack had already been informed that his life was at risk.
The men do not have direct links to the Kinahan gang's operations in Dublin. However, gardaí are investigating whether the men were acting as hired hands for the attack.
"I continue to be heartened and assured by the level of absolute commitment and top drawer professionalism and, indeed, bravery exhibited over and over again by the personnel within An Garda Síochána who are assigned to the difficult tasks associated with the operational activity involved," Assistant Commissioner John O'Driscoll, who is responsible for the SCO said.
With reporting by Garreth MacNamee