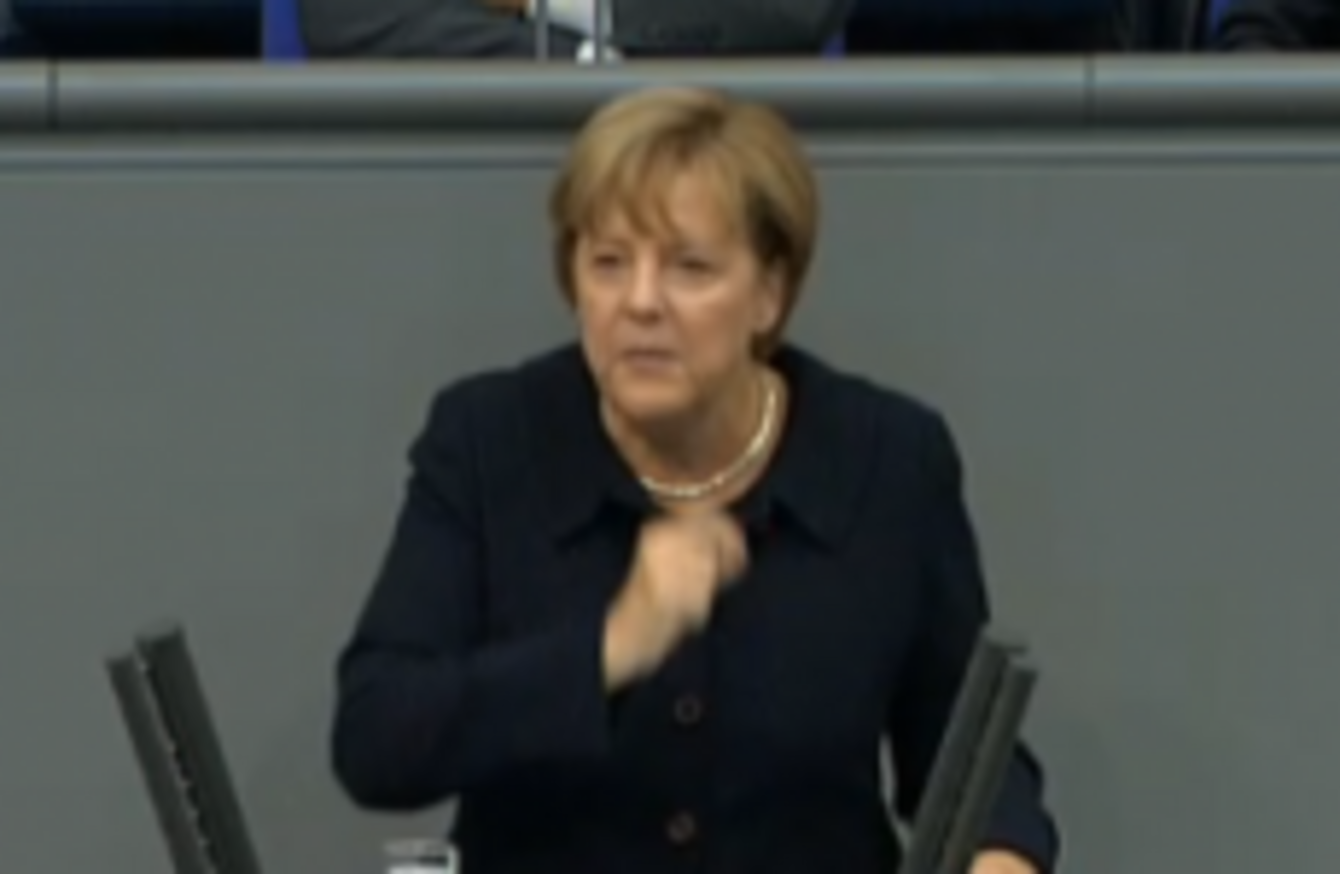 GERMANY'S CHANCELLOR Angela Merkel has welcomed this morning's ruling of the country's Constitutional Court, embracing it as an affirmation of her European policy – but has insisted that her country will not back the creation of so-called 'Eurobonds'.
Speaking to the federal parliament this morning, Merkel said the ruling of the Constitutional Court – which threw out a complaint that participation in the first Greek bailout was illegal – was a clear indication that greater European co-operation was the right option.
The court this morning ruled that while the Greek bailout was not unconstitutional, the Bundestag will in future be required to give its approval for German participation in any emergency European funding operations.
"It makes it longer, and a bit more complicated, but it's the right thing," Merkel said.
In a speech which for lengthy periods focussed solely on attacking the socialist-led German opposition, Merkel said proponents of a Eurobond – a common bond, jointly backed by all members of the Euro – were not pursuing the best option for Europe as a whole.
While admitting that European governments would take longer to recover without a common Eurobond, Merkel said the eventual recovery would ensure that EU member states retained control over their own treasuries, and therefore lead to a stronger European Union as a whole.
The chancellor also addressed rumours that Greece could yet seek to withdraw from the Eurozone, saying that the treaties setting up the Euro and the bailout funds did not provide any way for countries to withdraw.
Merkel affirmed, however, that while the legislature had done its job in ensuring that Germany would emerge from the financial crisis in good shape, its task was now to make sure that Europe as a whole did likewise.
"We say we need more Europe, better Europe… there must be no taboos in forging new connections," she said.