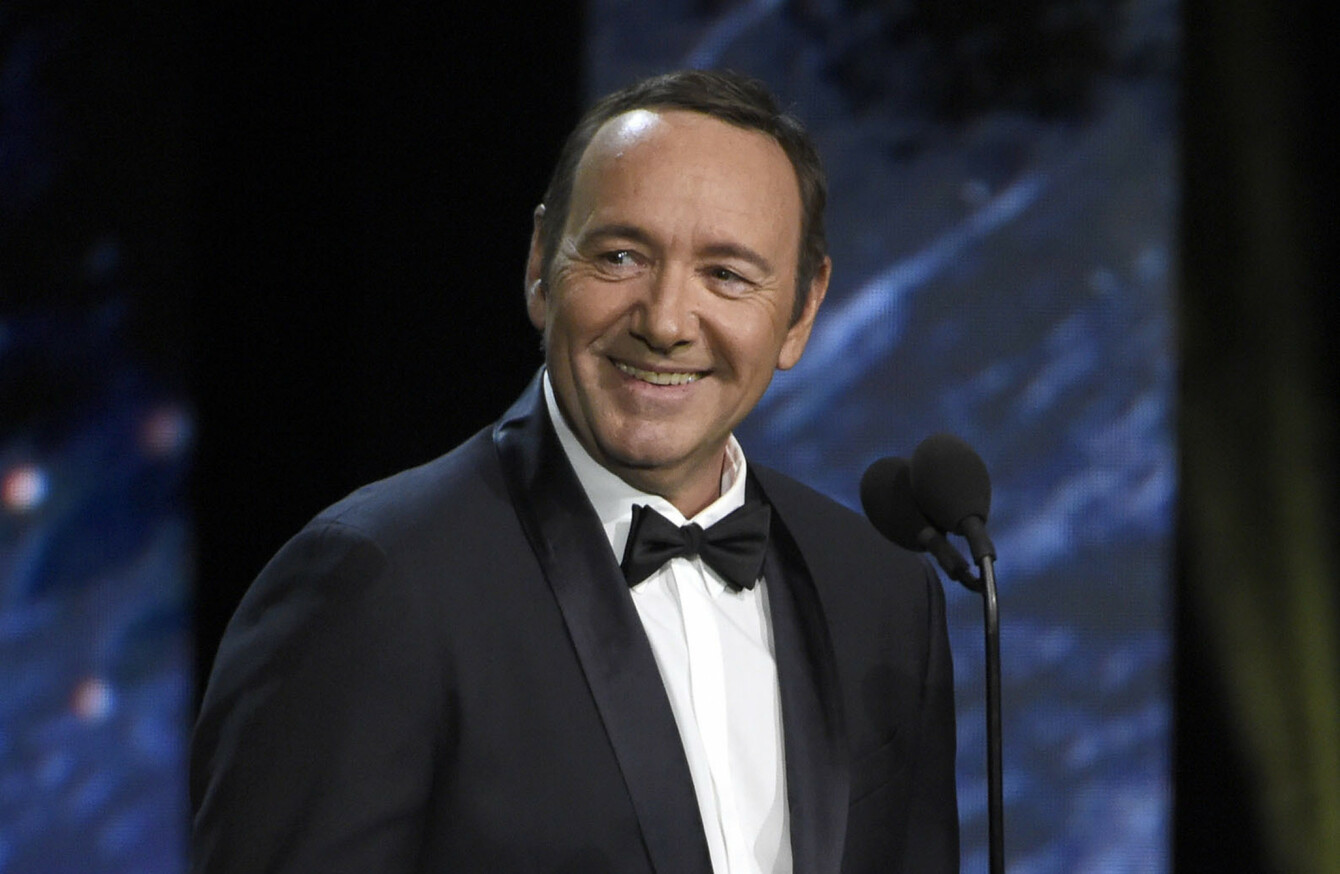 Image: Chris Pizzello/PA Images
Image: Chris Pizzello/PA Images
THE MET POLICE in London are investigating another allegation of sexual assault made against Hollywood actor Kevin Spacey.
While not identifying Spacey directly, it is understood that police are looking into allegations that he sexually assault a man in Lambeth in 2005.
This allegation was brought to the attention of police last Friday.
Scotland Yard is also looking into allegations that Spacey sexually assaulted another man in 2008.
Although the Met Police told TheJournal.ie that it does not identify any person subject to an investigation unless they have been charged, it is being widely reported in UK media that the man involved is Spacey.
The news comes after the Old Vic theatre, where Spacey served as artistic director between 2004 and 2015, published the results of an internal inquiry into claims that Spacey had harassed and assaulted staff members there.
Current artistic director Matthew Warchus said: "These allegations have been a shock and a disturbing surprise to many of us. It is incorrect, unfair and irresponsible to say that everybody knew.
But as a result of the investigation, what we have learnt is how better to call out this behaviour in future.
The American actor is facing numerous claims of sexual assault and harassment, as part of a broader scandal in Hollywood sparked by allegations against mogul Harvey Weinstein.
Spacey has been accused of attempting to rape a 15-year-old boy in New York and of making advances on actor Anthony Rapp when he was 14 years old, 31 years ago.
In a separate incident, a US woman claimed her 18-year-old son was sexually assaulted by the actor last year.
With reporting from AFP