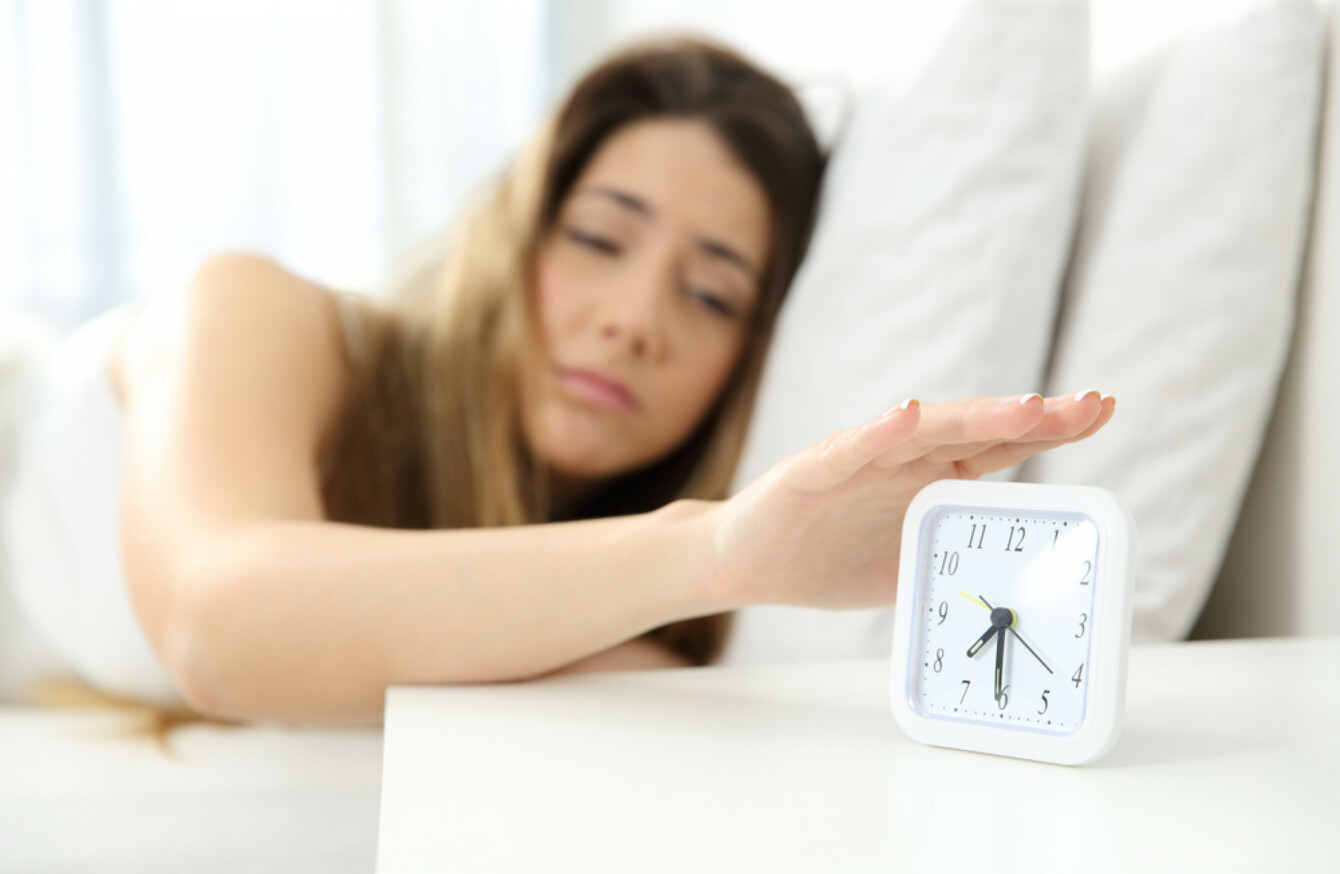 Image: Shutterstock/Antonio Guillem
Image: Shutterstock/Antonio Guillem
IT CAN BE difficult to sleep when the temperatures are high and according to Met Eireann, it may stay up to 15 degrees during some nights in the week ahead.
With these high temperatures set to stick around, experts are warning that it's important to try and keep your home cool and comfortable.
President of the National Association of GPs Maitiu O'Tuathail said keeping curtains closed during the day can be a big help. Speaking to RTÉ, Tuathail said:
Keep your curtains closed throughout the day with the windows open. That will keep the room cool throughout the day.
He also advised people to use a fan and cotton bed linen.
"We'd also say to use cotton bed linen as it allows ventilation and will keep the bed cool."
Stay hydrated 
The entire country is experiencing unusually intense heat so people are also being warned to stay hydrated in order to keep comfortable.
It could get as high as 31 degrees in some areas over the week ahead.
O'Tuathail said, "Our bodies have to work a lot harder to cool us down which means we perspire more so there's an increased risk of dehydration … it's really important that people stay hydrated."
While generally people should try to drink 6-8 glasses of water a day, that should increase to 10 glasses – or 2.5 litres – in this type of heat.
People are also being encouraged to freeze fruits like berries and grapes and snack on them throughout the day as they contain a lot of water.
It's also advised to avoid alcohol, caffeinated or carbonated drinks as they can further dehydrate.
Safety
Anybody out in the sun is also being warned to use sun cream with a sun protection factor (SPF) of at least 30, or 50 for children.
However, children and the elderly should remain out of the sun at its most intense time between 12 and 3pm.
Homeless services are also appealing for donations of water and sunscreen.
People with elderly and vulnerable neighbours are being asked to check in and make sure they have enough bottled water and that they can stay cool.
While a yellow temperature warning is in place nationwide, the Department of Agriculture has also issued a national forest fire warning due to the dry conditions and high temperatures.
As a result, people are also being asked not to light barbecues outside of designated areas and to take care when disposing of cigarettes as sparks may start a fire.
If the heat continues, water restrictions may have to be implemented.