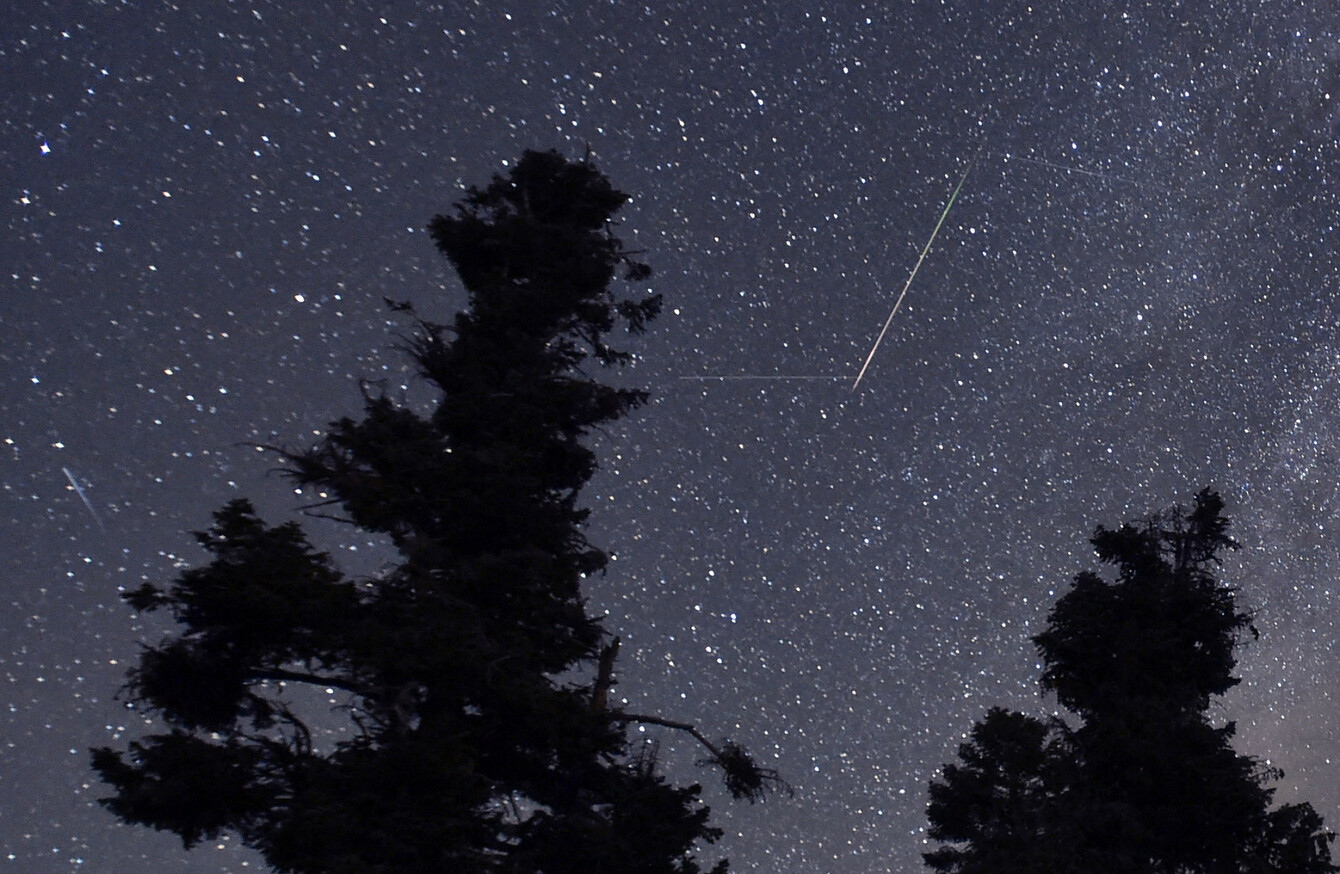 Image: David Becker/PA Images
Image: David Becker/PA Images
A BRIGHT MOON this weekend is threatening to outshine the annual Perseid meteor shower, which will peak tonight, astronomers have said.
The meteor shower happens when Earth hits a belt of debris left behind by the comet Swift-Tuttle on its 133-year orbit around the sun. Each of the shooting stars is a piece of comet dust the size of a grain of sand, burning up from friction as it hits the Earth's atmosphere.
Last year there was more than double the usual fireball activity as the earth passed through especially dense ribbons of debris within the comet's dust belt.
This weekend the moon is more than half-full and at 80% illumination its light will somewhat spoil the show for stargazers. David Moore, founder of Astronomy Ireland, told TheJournal.ie that it will "level the playing field" for people in urban and rural areas.
"People in cities and towns will have the same view as people in the countryside because the sky will be lit up just like artificial lights," he said.
Though Moore said many of the "shooting stars will be drowned out" by the moon's glow, stargazers can still expect to be treated to a good show – if the weather behaves.
"If it's clear, the moonlight won't be too bad, but if it's foggy the moonlight will run everything."
On a good clear night in the countryside, a person could see one shooting star every five to ten minutes, but Moore said tonight stargazers could expect to see 20-times that, even with the interference the moon's bright light.
He has asked that members of the public count how many they see in a 15 minute period and report back to Astronomy Ireland to help with its records of these types of events.
- With reporting from AFP.