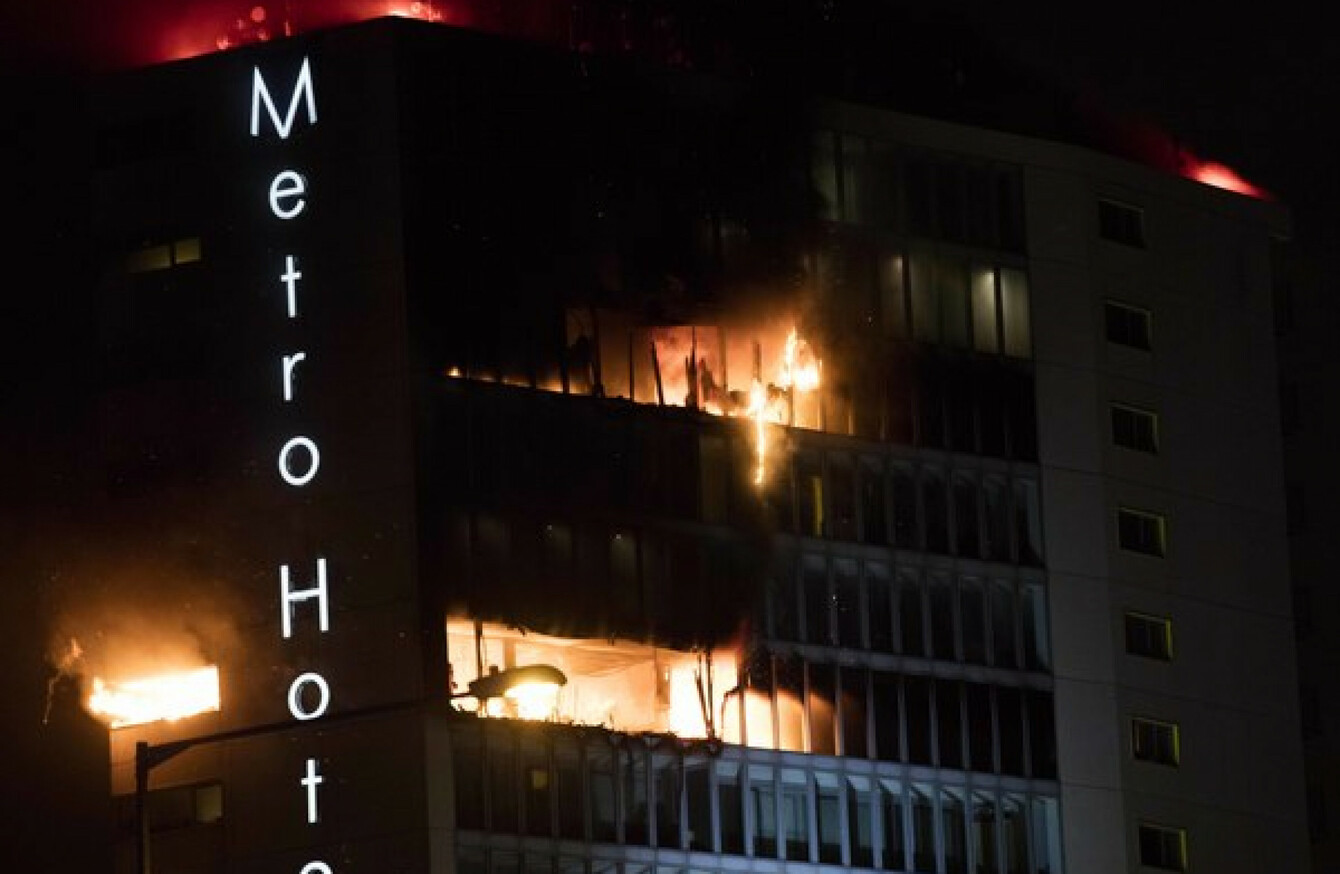 Image: Eamonn Farrell
Image: Eamonn Farrell
EMERGENCY ACCOMMODATION FOR the former residents of the Metro Hotel apartments in Ballymun has been extended by one week following last month's fire which destroyed their homes.
The families had been facing deep uncertainty about where they would be sleeping tonight after the initial two weeks of hotel accommodation, which was paid for by Metro management, ran out.
Speaking on Drivetime on RTÉ Independent councillor Noeleen Reilly revealed that Dublin City Council has secured emergency accommodation for the families in the Travel Lodge in Ballymun for the next week.
Some of the families lost all of their belongings in last month's blaze at the Ballymun complex.
Several of them presented to the Dublin Region Homeless Executive today after the two weeks of Metro accommodation ran out. Councillor Reilly explained that they are still suffering from shock.
"They're still traumatised. They don't know where they'll be this day next week," she said.
They're living day-to-day at this stage. They don't know where they are going to be. They're actually relieved today to hear that they have somewhere to stay tomorrow night but this day next week we'll be having the same conversation about where are they going to go.
The families have been offered student accommodation but Councillor Reilly says this is not suitable and she called on  Dublin City Council to come up with a strategy and fast track the Housing Assistance Payment.
"We've a complete lack of strategy in terms of aftermath of fires or emergencies like this. There has been nothing put in place for these families. They're just looking for a roof over their heads," she said.