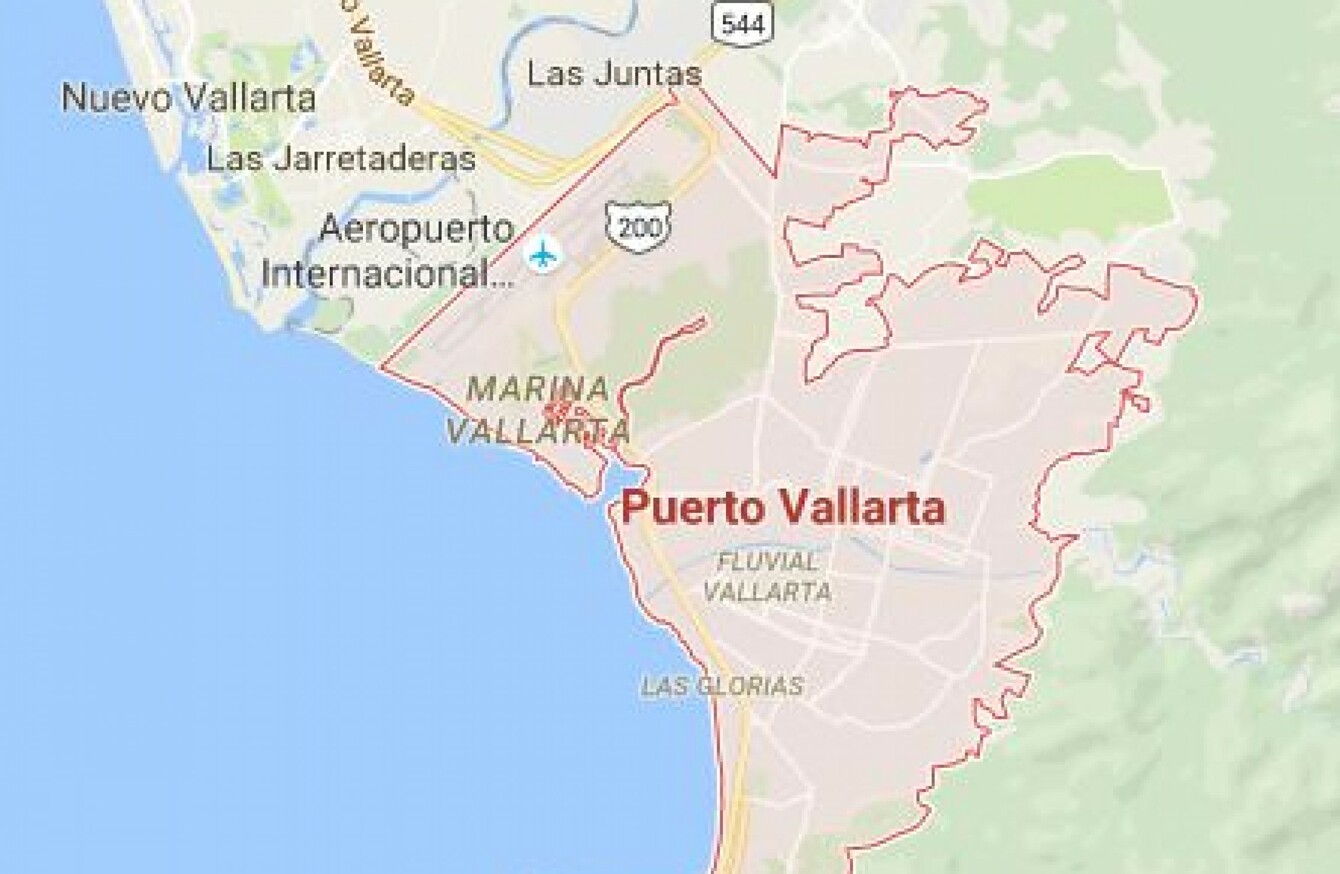 Image: Google Maps
Image: Google Maps
AUTHORITIES IN MEXICO say armed men have abducted a number of people from an upscale restaurant in the popular beach resort city of Puerto Vallarta.
Prosecutors in the western state of Jalisco say two SUVs carrying an unknown number of gunmen arrived at around 1am (7am Irish time) at the La Leche restaurant on the city's main boulevard, which runs through the hotel zone between the old beach city and the airport.
The office said in a statement that it is still investigating.
Five vehicles were abandoned at the restaurant, but it is unclear whether they belonged to any of the victims or attackers.
Mexican media reports said as many as 16 people were abducted, but authorities did not immediately confirm the number.
Jalisco Governor Aristoteles Sandoval said through his official Twitter account that such violence would not be tolerated and a search is underway for the victims and the kidnappers.
"To the residents and tourists of Puerto Vallarta, I inform you that we have reinforced security so that you can go on as usual," Sandoval wrote.