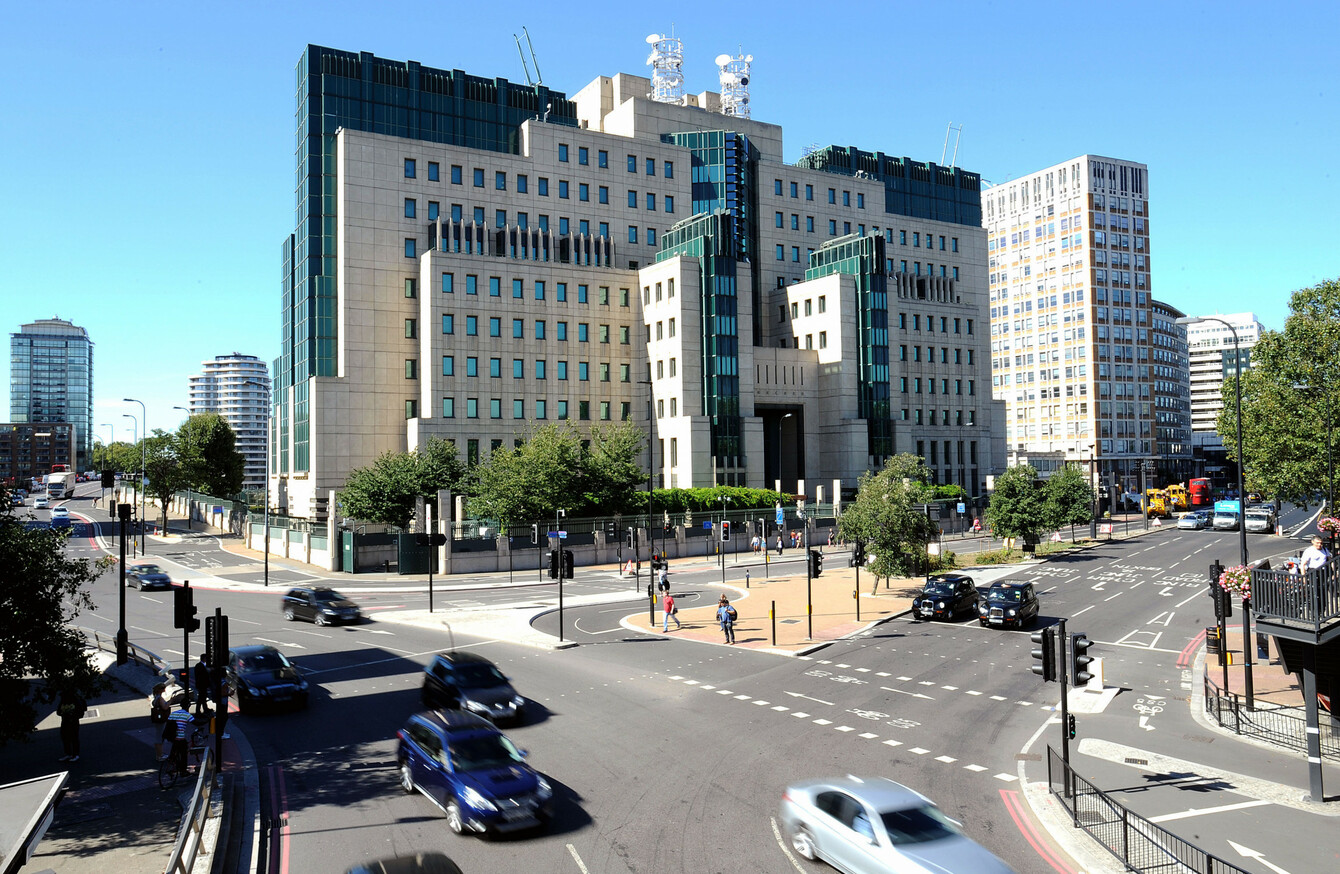 A file photo of MI6 HQ in London.
Image: Nick Ansell/PA Wire/PA Images
A file photo of MI6 HQ in London.
Image: Nick Ansell/PA Wire/PA Images
BRITISH SPIES ARE keeping tabs on a number of persons of interest within Ireland.
The Secret Intelligence Service (MI6) agents have been operating around the country since shortly after the London Bridge attack in June, sources have confirmed to TheJournal.ie.
It is understood that they are operating in at least two cities. Most of them are in Dublin and are working out of a number of offices in the city centre.
Sources say they are "keeping an eye" on a handful of potential extremists. They say that Ireland's position geographically makes it an area that needs to be monitored by foreign intelligence.
Their arrival in Ireland followed the revelation that one of the London Bridge attackers – Rachid Redouane – had lived in the Rathmines area of south Dublin last year with his English partner who he married while here. He was not being monitored by gardaí.
The Department of Justice did not comment on whether or not it is aware of foreign intelligence agencies operating in Ireland. However it confirmed that a small number of potential extremists are being monitored.
"While there is a small number of persons here whose activities in support of violent extremism give cause for concern they are monitored closely by the authorities and any appropriate action is taken," the department said in a statement.
The department added that gardaí cooperate with international security agencies on intelligence-related matters "as circumstances dictate" in combatting crime and security threats. A spokesperson for An Garda Síochána echoed that sentiment, but did not confirm that gardaí were aware of MI6 agents in Ireland.
"An Garda Síochána liaise closely with our security and law enforcement partners throughout Europe to share and assess any relevant intelligence and its potential impact on this jurisdiction," the spokesperson said.
The Special Detective Unit (SDU) – an elite arm of the gardaí – has been liaising with its British counterparts and offering its intelligence capabilities to assist the spies with their work here.
There has been fears within garda management that Ireland would be totally unprepared for an attack without the help of foreign agencies. While there are a number of trained officers who can use rifles and submachine firearms, well-placed sources have told TheJournal.ie that a lack of resources has meant the reliance on foreign agencies working in intelligence has increased.
Earlier this year, TheJournal.ie revealed that members of the SDU had been carrying out a number of surveillance operations on over 20 people they believe to be a potential threat to Ireland.
It has now emerged that elements within MI6 had helped gardaí identify those specific surveillance targets. Days after reporting the operation, a number of terror suspects were arrested.
The British Foreign and Commonwealth Office, which oversees MI6, said that it could not comment on operational matters.