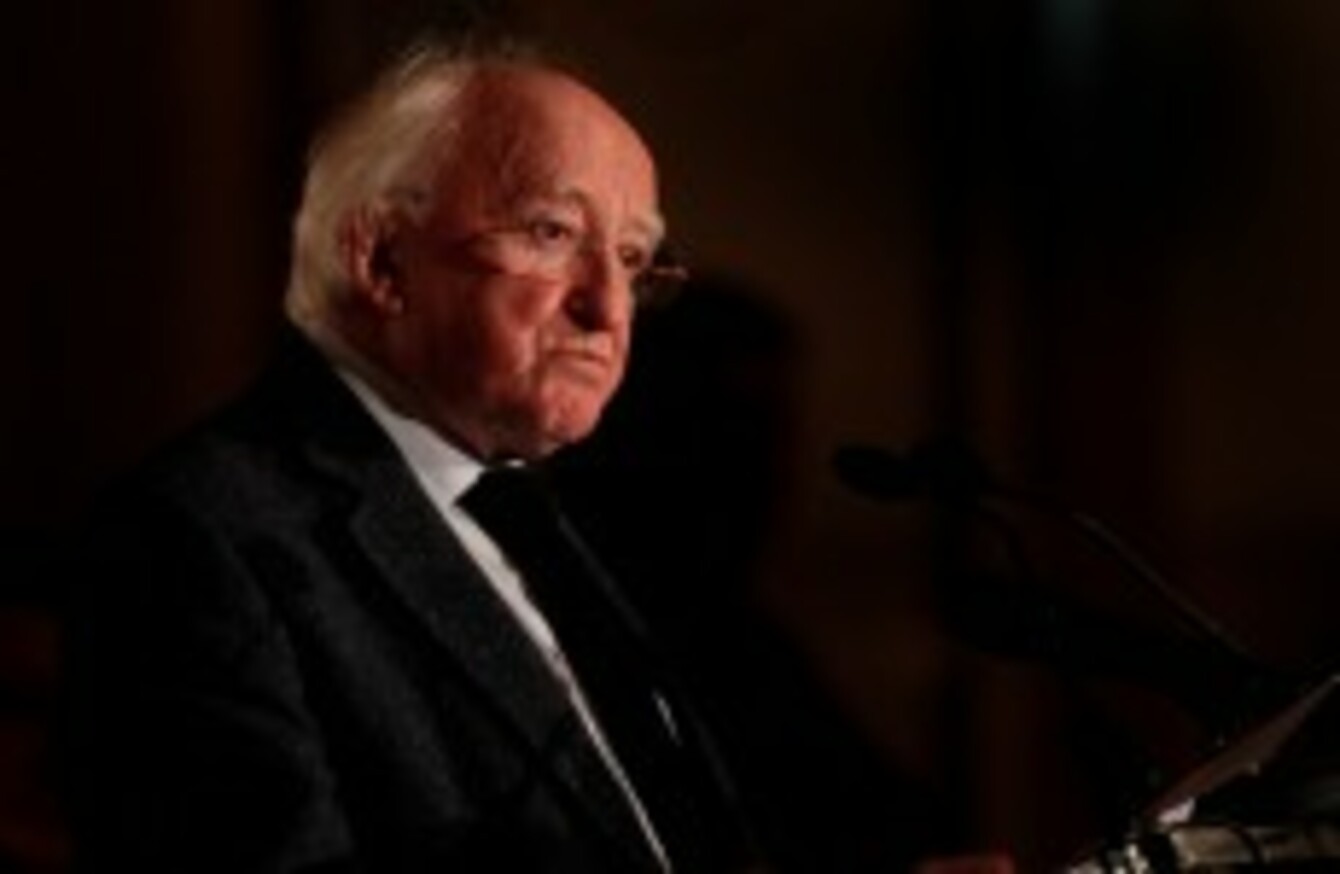 Image: Niall Carson/PA Wire/Press Association Images
Image: Niall Carson/PA Wire/Press Association Images
PRESIDENT MICHAEL D Higgins will so far not say whether he would take a further pay cut under the proposals that would succeed the Croke Park Agreement on public sector pay.
Under the proposals announced yesterday – which still require the approval of members of various unions representing public servants – Higgins would be in line for a 10 per cent cut in his €249,014 annual salary which he voluntarily cut by €76,493 in 2011.
Higgins – in addition to forgoing his Dáil pension entitlements while in the Áras – agreed to voluntarily waive 23.5 per cent of his salary in November 2011 to bring his total pay under the €250,000 cap imposed by the government.
In response to a query from TheJournal.ie on whether or not the President would take an additional 10 per cent pay cut as outlined in the Croke Park II proposals, Áras an Uachtaráin forwarded a statement from last November, outlining the 23.5 per cent voluntary pay cut.
Under the proposals Taoiseach Enda Kenny and Tánaiste Eamon Gilmore would see their pay drop by €14,650 and €13,096 to €185,400 and €171,300 respectively.
Cabinet Ministers would see their pay drop by €11,700 to €157,500 with the same cut applying to the Dáil Ceann Comhairle Seán Barrett. Ministers of State would see their pay drop to €121,600.
All TDs would see their annual pay cut from €92,600 to €87,300. The pay of judges, senior civil servants such as Department secretaries general, and the Garda commissioner would also be cut if the proposed measures are agreed to.