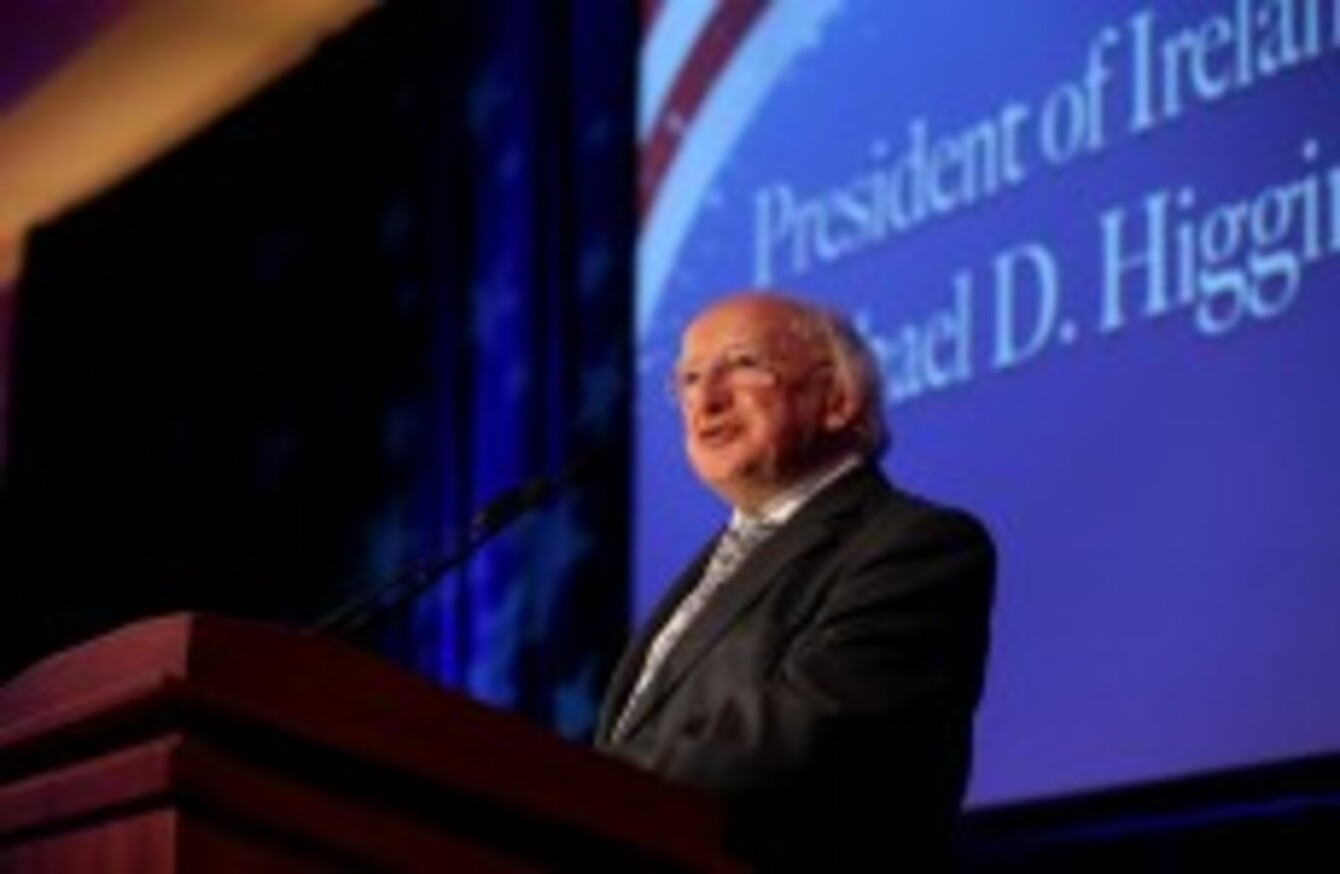 Image: Jason Clarke Photography
Image: Jason Clarke Photography
PRESIDENT MICHAEL D Higgins has spoken about Ireland's history of emigration, something which he says has been "rarely voluntary, most often enforced by circumstance".
President Higgins was speaking in Buncrana as he presented the Tip O'Neill Diaspora Award to Irish-American politician Therese Murray.
He said that even though "Ireland's migration story is one of dispossession, hunger and forced exile", it has grown into something that we should be proud of:
It is a story that contains hardship, destitution and great suffering. It is also a story, however, of many twists and turns and new beginnings, woven throughout with tales of opportunity seized, innovation and re-invention; and above all, the importance given to education and to participation in public service and politics.
"Throughout our history, emigration has been a feature of Irish life, rarely voluntary, most often enforced by circumstance," he added.
The President said that modern Ireland is "very concious of the debt of gratitude" we owe to the many people in the Diaspora. These people he said "remain loyal to the country in which they or their forefathers were born".
He also spoke at length about the Irish Diaspora in the United States, saying that he has visited the US twice this year and was "greatly struck" by the commitment of Irish-Americans to maintaining a deep connection with Ireland.
President Higgins made particular reference to Irish-Americans in the Greater Boston Area and their influence on the wider political landscape.
The Tip O'Neill award itself is named after the famous America legislator Thomas O'Neill, who grew up in the "Old Dublin" area of Massachusetts before becoming the speaker of the House of Representatives:
We celebrate here tonight both Therese and Tip O'Neil but there are so many others that have made an immense contribution the public life of the United States, while at the same time championing the cause and image of Ireland in the world. Over my political career I had the great pleasure of meeting many of these leaders and representatives and on behalf of the Irish people I want to express our enduring gratitude for the support that the activists and elected representatives of Massachusetts have given to Ireland.