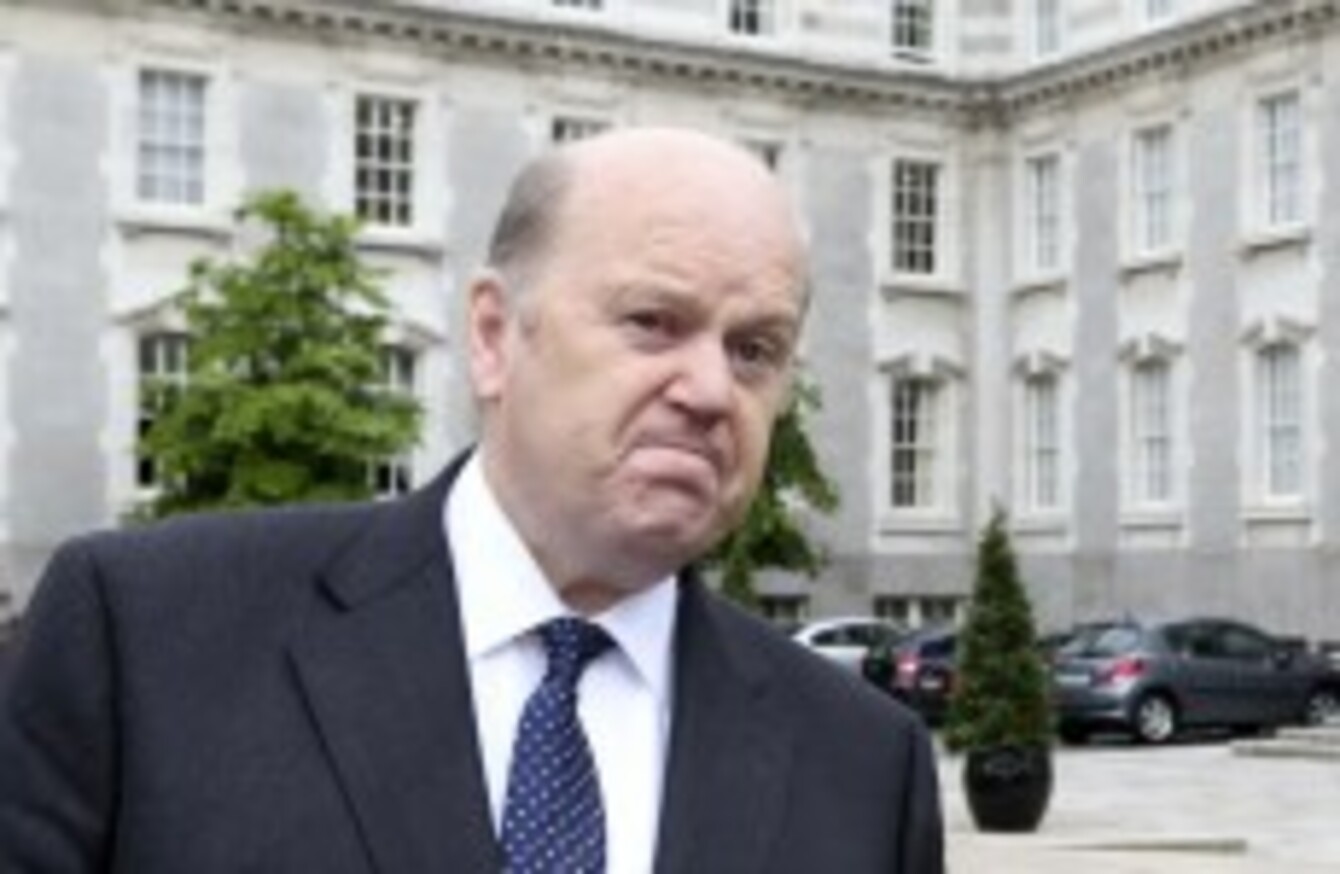 Image: Sam Boal
Image: Sam Boal
FINANCE MINISTER MICHAEL NOONAN has described the moment he discovered he had cancer.
Noonan said he found out the same  way "a lot of people" do.
"You're showering in the morning and suddenly your fingers run over something and you say 'Jesus, there's a lump there'."
Noonan, who previously served as the Minister for Health, said he was not surprised by the diagnosis, noting: "One in every three people in Ireland unfortunately get cancer sometime in their lifetime."
Yesterday he confirmed that he had received treatment for skin cancer after finding a lump on his right shoulder in February.
He said that he received five weeks of radiotherapy in March and April at St Luke's Hospital before having the sarcoma removed last Wednesday. He was discharged from hospital on Saturday.
Noonan said he is fit enough to continue serving as finance minister and had been "taking it easy" over the weekend.
https://vine.co/v/Mp0EZd5n0al
He added that, at present, he fully intends to stand for re-election in the 2016 General Election.
"There's another budget I need to bring in and another one after that," he told reporters this morning.
Noonan said he told Enda Kenny about his diagnosis the day after he found out. He said he kept the Taoiseach up to date with "a sentence here and a sentence there", but added the pair had not held any "lengthy discussions" on the issue.
I told a couple of people who would be very close to me politically and I told my immediate family.
New Labour leader
Noonan said he "hopes" that he will work as well with the new leader of the Labour party, either Joan Burton or Alex White, as well as he did with Eamon Gilmore.
"It's the stated intention of both contenders to continue for the full lifetime of the government," he remarked.
Noonan said he remained committed to getting the government's deficit below 3 per cent of GDP this year.
On the subject of discretionary medical cards, he added that some people would be getting their cards back following a "long discussion" at yesterday's Cabinet meeting.
With reporting by Hugh O'Connell