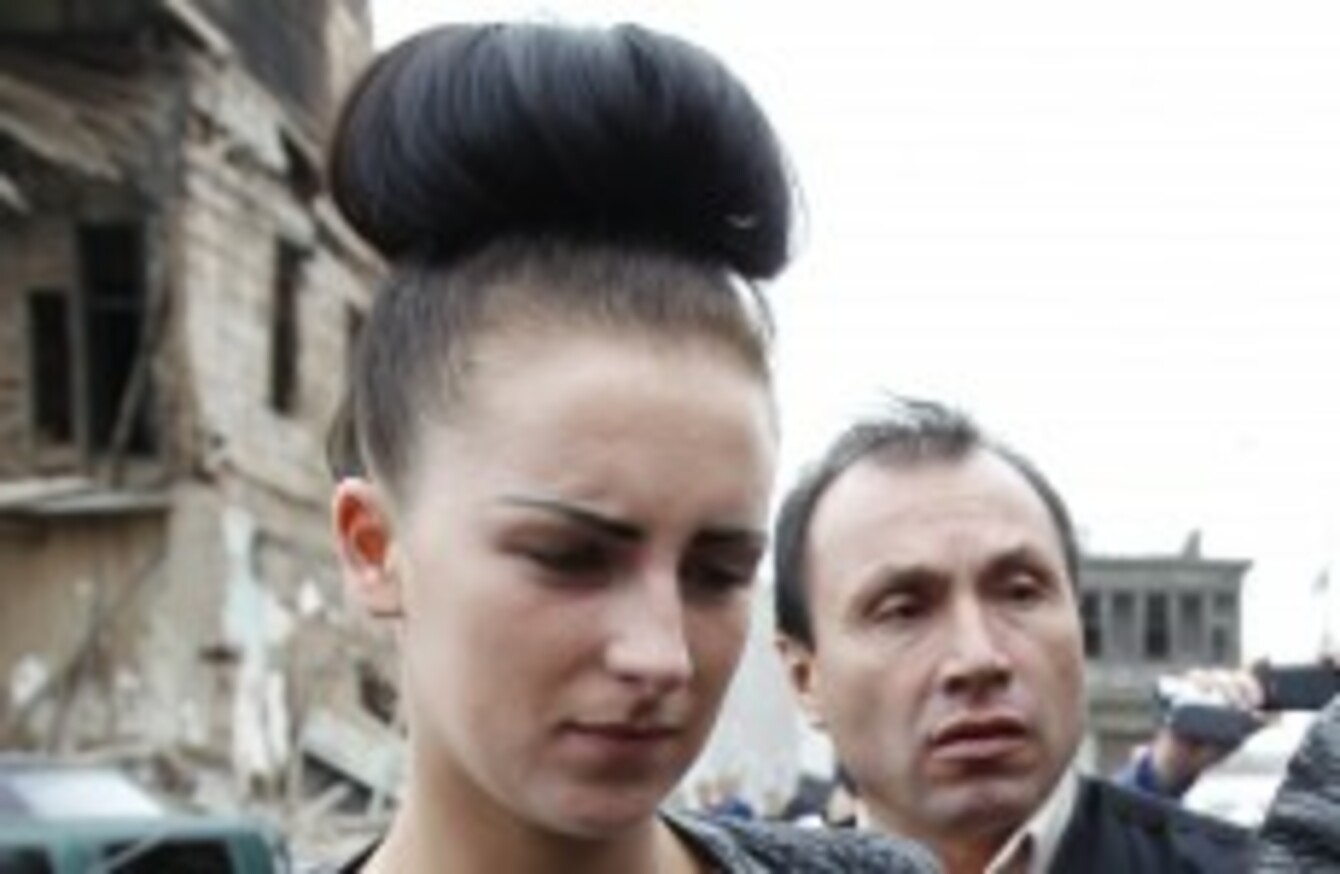 Image: Martin Mejia/AP/Press Association Images
Image: Martin Mejia/AP/Press Association Images
IRISH WOMAN MICHAELLA McCollum Connolly has pleaded guilty to drug offences in Peru.
The 20-year-old and her co-accused, Scottish woman Melissa Reid, hope their guilty pleas will lead to more lenient sentences.
The pair were arrested in Lima on 6 August as they tried to smuggle 11kgs of cocaine out of the country.
Earlier today, they were transported by van under armed guard from the jail where they are being held to Callao prison, where the trial is taking place.
The Dungannon native had claimed that she was forced to take the drugs by an armed gang. The young women now face a minimum of six years and eight months in prison with no eligibility for parole.
However, McCollum's lawyer Peter Madden said earlier this month that they could be back home in as little as two years if a guilty plea is entered.
He believes a new piece of legislation which applies to foreigners given sentences of seven years or less in prison could result in the pair being given two-thirds remission.
On arriving at the hearing, he declined requests for comment, explaining that he could not issue statements on the case until after sentencing.
As there is a prisoner transfer agreement between the UK and Peru, Reid's family hope that a guilty plea will also see her return to serve her sentence in Scotland.
According to Peru's national prisons institute, 90 per cent of the 1,648 foreigners in the country's prisons are either sentenced or awaiting trial for drug trafficking.
Additional reporting by the Associated Press