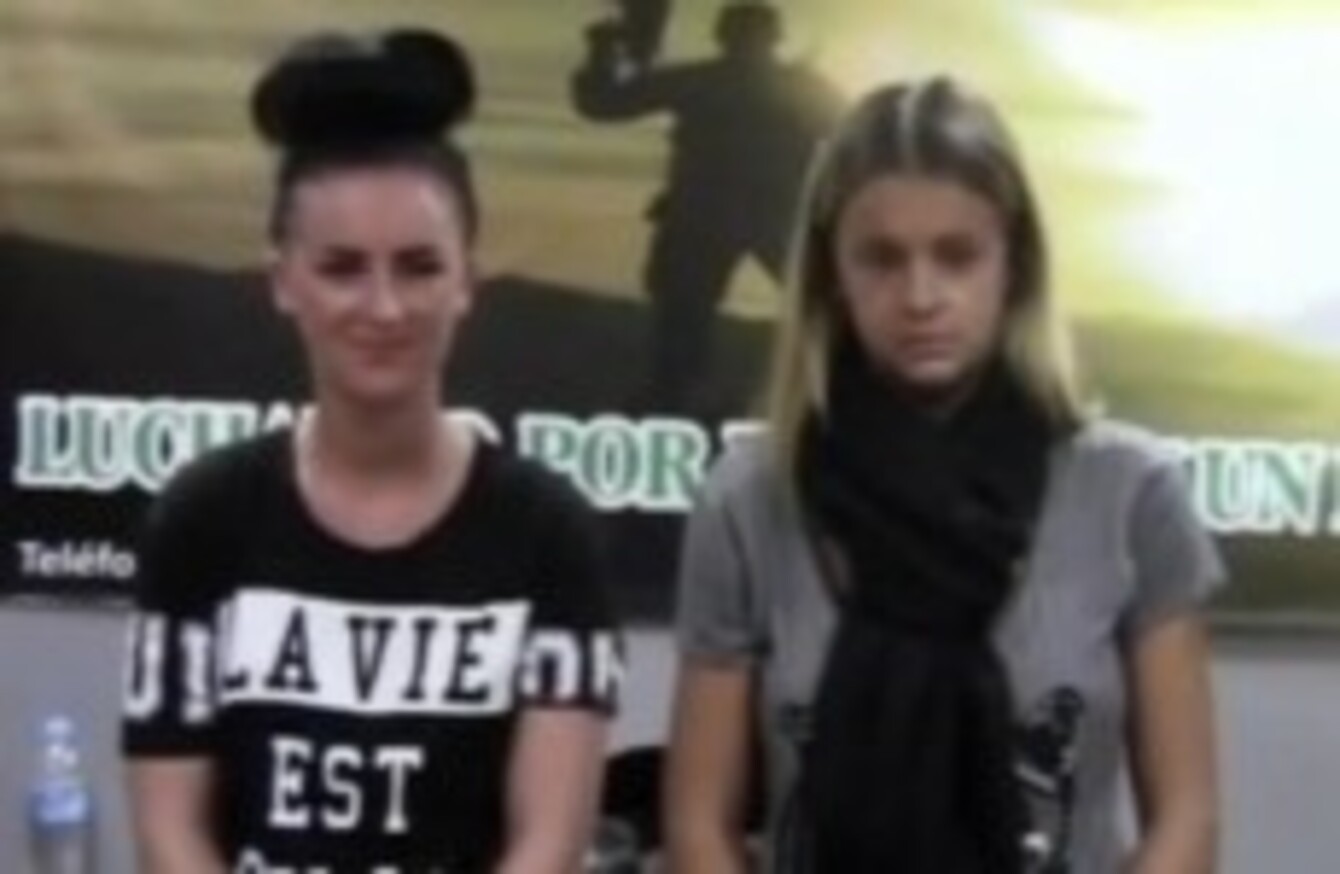 Micaella with her friend Mellissa Reid after the drugs were found.
Micaella with her friend Mellissa Reid after the drugs were found.
THE FAMILY OF Michaella McCollum Connolly, the woman being held in Peru on suspicion of drug trafficking, say they are "shocked" and "distressed".
However, in a statement issued on their behalf by their solicitor Peter Madden they said they "are confident that Michaela (sic) will be exonerated".
"I spoke to Michaela last night and she emphasised that she denied that she was guilty of any offence. She is well. She is not on hunger strike. She is finding it difficult to cope with the current situation, so far from home, but is optimistic," added Madden.
Madden is also said to be arranging legal representation for her in Lima, where she will appear in court tomorrow.
The 20-year-old from Dungannon in Co Tyrone and her friend 19-year-old Mellissa Reid from Glasgow were arrested at Jorge Chavez airport last Tuesday as they tried to check into a flight bound for Madrid.
Peruvian authorities found 11kg of cocaine in bags that were with him.
Michaella's family initially thought she was missing for almost two weeks in Ibiza where she had been living for the summer. The statement also said her family "fully support her" and they are making arrangements to travel to Peru.
They have also contacted support groups in Lima to "ensure that her current needs are met".
The drugs that were recovered inside the food packages. (Kick Screameer/You Tube)