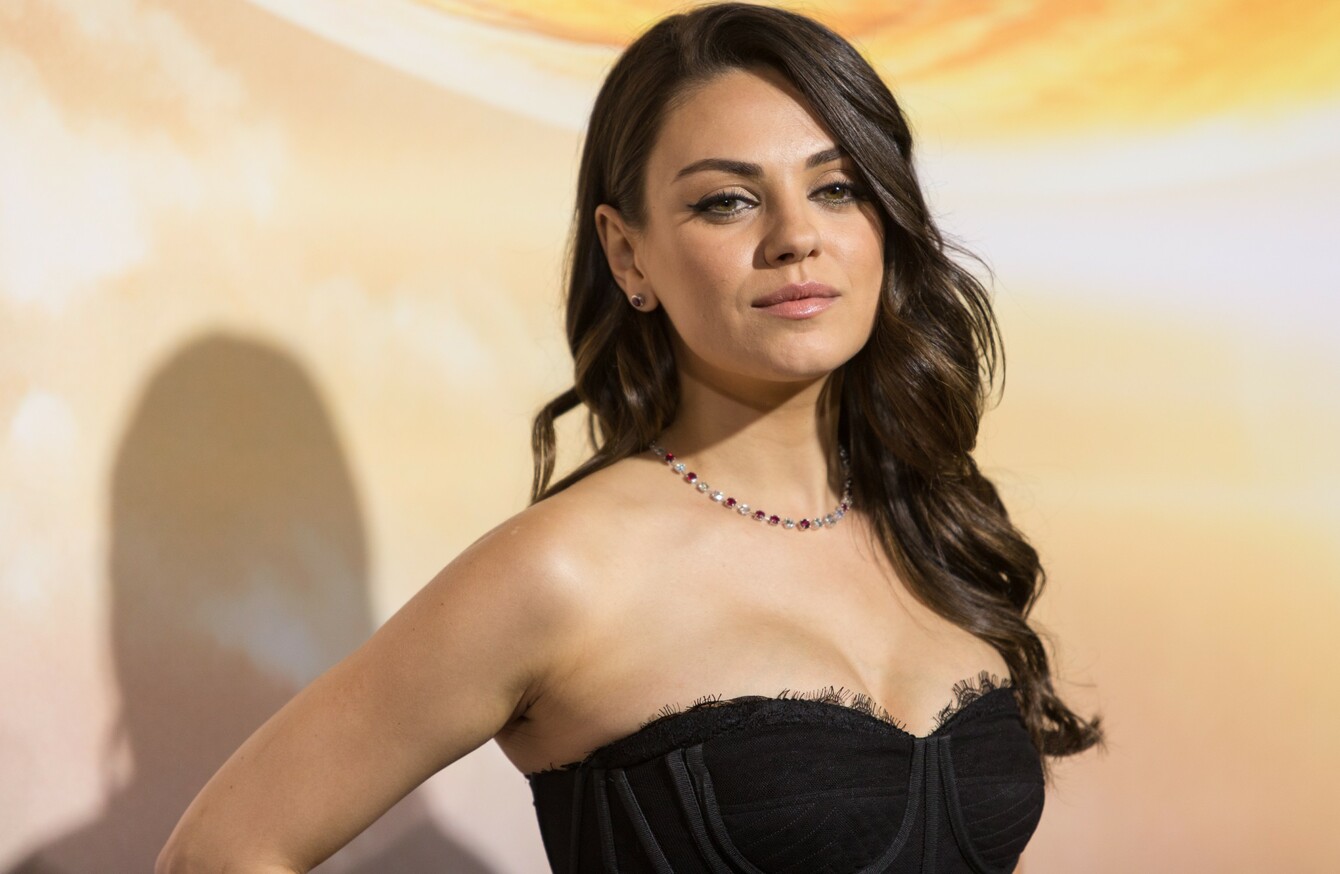 Image: AP/Press Association Images
Image: AP/Press Association Images
MILA KUNIS WAS told she would never get a job in LA again if she refused to pose semi-naked on the cover of a men's magazine to promote her film.
The 33-year-old actress has penned an article for APLus.com highlighting the sexism she has experienced throughout her career.
"I was no longer willing to subject myself to a naïve compromise that I had previously been willing to," she writes of that particular incident.
"I was livid, I felt objectified, and for the first time in my career I said 'no'. And guess what? The world didn't end. The film made a lot of money and I did work in this town again, and again, and again.
What this producer may never realise is that he spoke aloud the exact fear every woman feels when confronted with gender bias in the workplace.
The Orchard Farm Productions owner joins a host of other Hollywood luminaries – including Hillary Swank and Jennifer Lawrence – to speak out against sexism and inequality.
Kunis argues that change is not coming fast enough in her industry – or in wider society – when it comes to the gender pay gap, noting a recent study by the American Association of University Woman that at current rates, it will be the year 2,152 before it is closed.
"Throughout my career, there have been moments when I have been insulted, sidelined, paid less, creatively ignored, and otherwise diminished based on my gender," she continues.
"I taught myself that to succeed as a woman in this industry I had to play by the rules of the boy's club.
But the older I got and the longer I worked in this industry, the more I realised that it's bullshit! And, worse, that I was complicit in allowing it to happen.
Production company
Even after this awakening, Kunis reveals there were more disappointments to come.
On setting up her own production company with three other women, she set about to make television programmes with a variety of producers.
One – a man – began pitching a show to a major network through email. One read:
And Mila is a mega star. One of biggest actors in Hollywood and soon to be Ashton [Kutcher]'s wife and baby momma!!!
She broke off the partnership following the exchange, saying he reduced her value to "nothing more than my relationship to a successful man and my ability to bear children".
"It ignored my (and my team's) significant creative and logistical contributions. Yes, it is only one small comment. But it's these very comments that women deal with day in and day out in offices, on calls, and in emails — microaggressions that devalue the contributions and worth of hard-working women," she explains, clarifying that she did not want to vilify this particular person.
#Open journalism No news is bad news Support The Journal

Your contributions will help us continue to deliver the stories that are important to you

Support us now
Recognising that blind gender biases are embedded in every facet of our life", Kunis concludes by saying she is 'done compromising'.
"If this is happening to me, it is happening more aggressively to women everywhere. I am fortunate that I have reached a place that I can stop compromising and stand my ground, without fearing how I will put food on my table," she adds.
"I am also fortunate that I have the platform to talk about this experience in the hope of bringing one more voice to the conversation so that women in the workplace feel a little less alone and more able to push back for themselves.
"I will work in this town again, but I will not work with you."