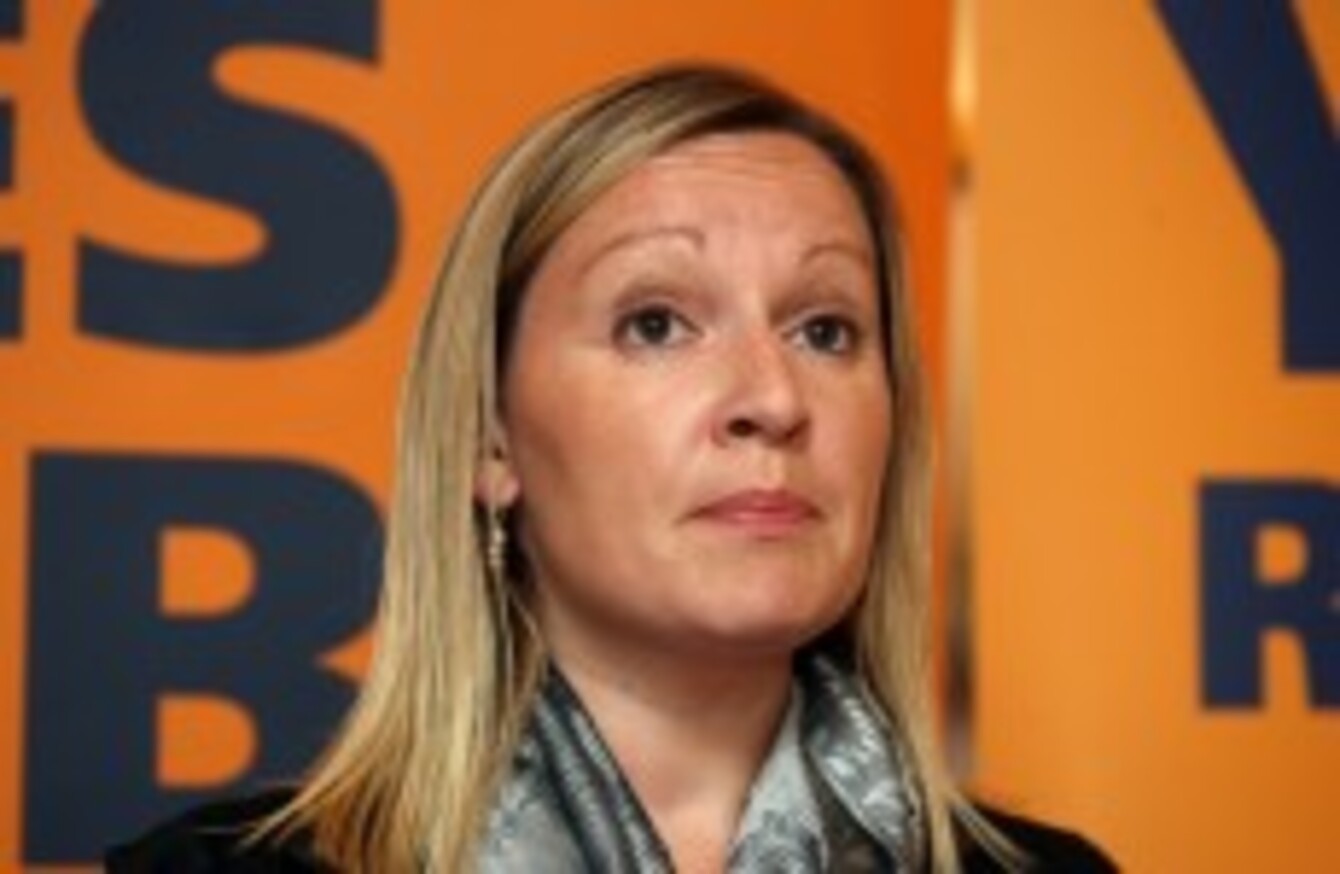 Minister for European Affairs Lucinda Creighton
Image: James Horan/Photocall Ireland
Minister for European Affairs Lucinda Creighton
Image: James Horan/Photocall Ireland
THE MINISTER FOR European Affairs has said it would be a "very difficult and undesirable situation" if Ireland becomes the only country not to ratify the fiscal compact treaty.
Speaking this morning, Lucinda Creighton she didn't want to speculate on what would happen if Ireland voted no in the upcoming referendum.
At least 12 countries within the eurozone need to ratify the treaty for it to come into force but the Minister said that she believes that all 16 other members will ratify it. Creighton said it was a not just a treaty for Ireland but a treaty for all of the eurozone.
"I think it would be a very difficult and undesirable situation for Ireland to be the only member not to ratify it," she said on RTE Radio One's Morning Ireland.
I think that the bottom line is that this is a treaty which is designed to bring into place rules that are necessary to bolster our currency and by extension our economy, to stabilise the situation, to make Ireland and the European Union a more attractive place for investment.
Creighton stressed that it was "very  much in Ireland's interest" to ratify the treaty.
If we choose to tell the rest of the world that we're not prepared to take steps that are necessary to stabilise our currency, [or] to show that we are committed to the future of the euro as our currency,  it would send a very negative signal to investors and to people who we need in this country to create jobs.
The Minister said that the treaty needs to be explained properly on both sides  in order to enable people to make informed decisions, which had not happened in previous referendums, she said.
"It's very important that all of us, whatever side of the argument you're on, that we actually provide adequate information to Irish people all over the country so that they can make an informed decision. That didn't happen in previous referendums and I'm very determined to make sure that it does happen on this occasion".