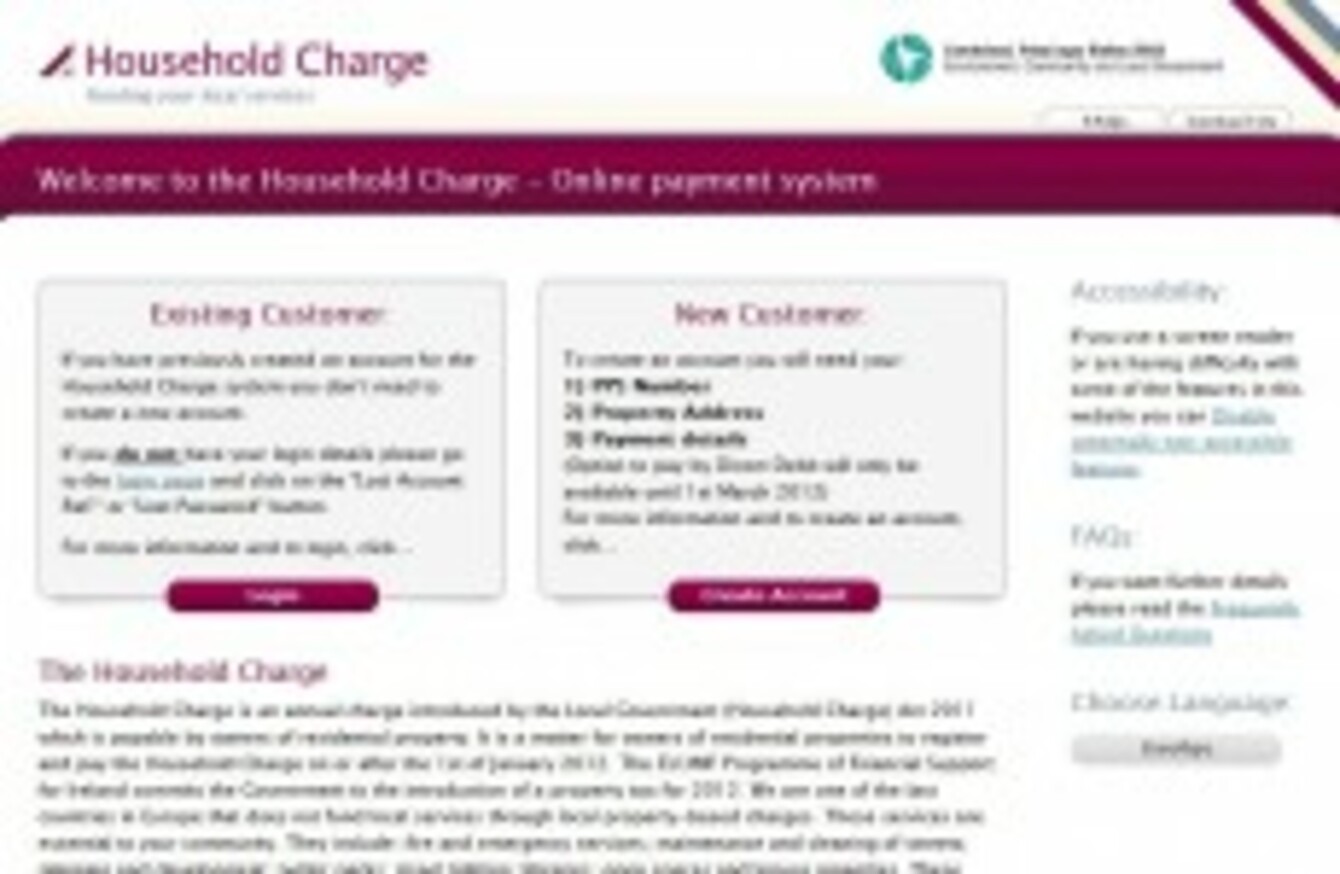 The homepage of the householdcharge.ie website
Image: Screengrab
The homepage of the householdcharge.ie website
Image: Screengrab
PHIL HOGAN, THE Minister for the Environment, has moved to reassure people paying the household charge via the new website that their information is secure.
The website adheres to the required data protection and privacy standards and is "fully secure," Minister Hogan said this afternoon.
Minister Hogan was responding to criticism from Billy Hawkes, the Data Protection Commissioner, who expressed concerns over the government's proposal to use information held by the ESB to pursue payments.
"You don't expect the State to ask the ESB [for information]", Hawkes told Morning Ireland earlier today. He described the government's plan as a "somewhat disturbing development".
In a statement this afternoon, Minister Hogan said that his office was in contact with the Data Protection Commissioner.
"I would like to reassure users of householdcharge.ie that the information the provide is fully secure," said the Minister.
He said that the issues in relation to the privacy statement on the website will be addressed "immediately".
Minister Hogan said that his Department had spoken with the Office of the Data Protection Commissioner before Christmas about the data sharing provisions in the household charge legislation.
A meeting between the two was scheduled to take place in the week commencing 9 January – over a week after the site went live.
The tax, introduced in December's Budget, is due to be paid by every homeowner by 31 March.
Minister Hogan said that some 10,000 properties have paid the charge since 1 January, resulting in the collection of over €1 million.
"The large numbers of people paying the charge is a clear indication of compliance with the legislation and the acceptance that the Household Charge is necessary to find vital local services in our communities," the Minister said.
"We are one of the last countries in Europe to fund local services through local property-based charges".