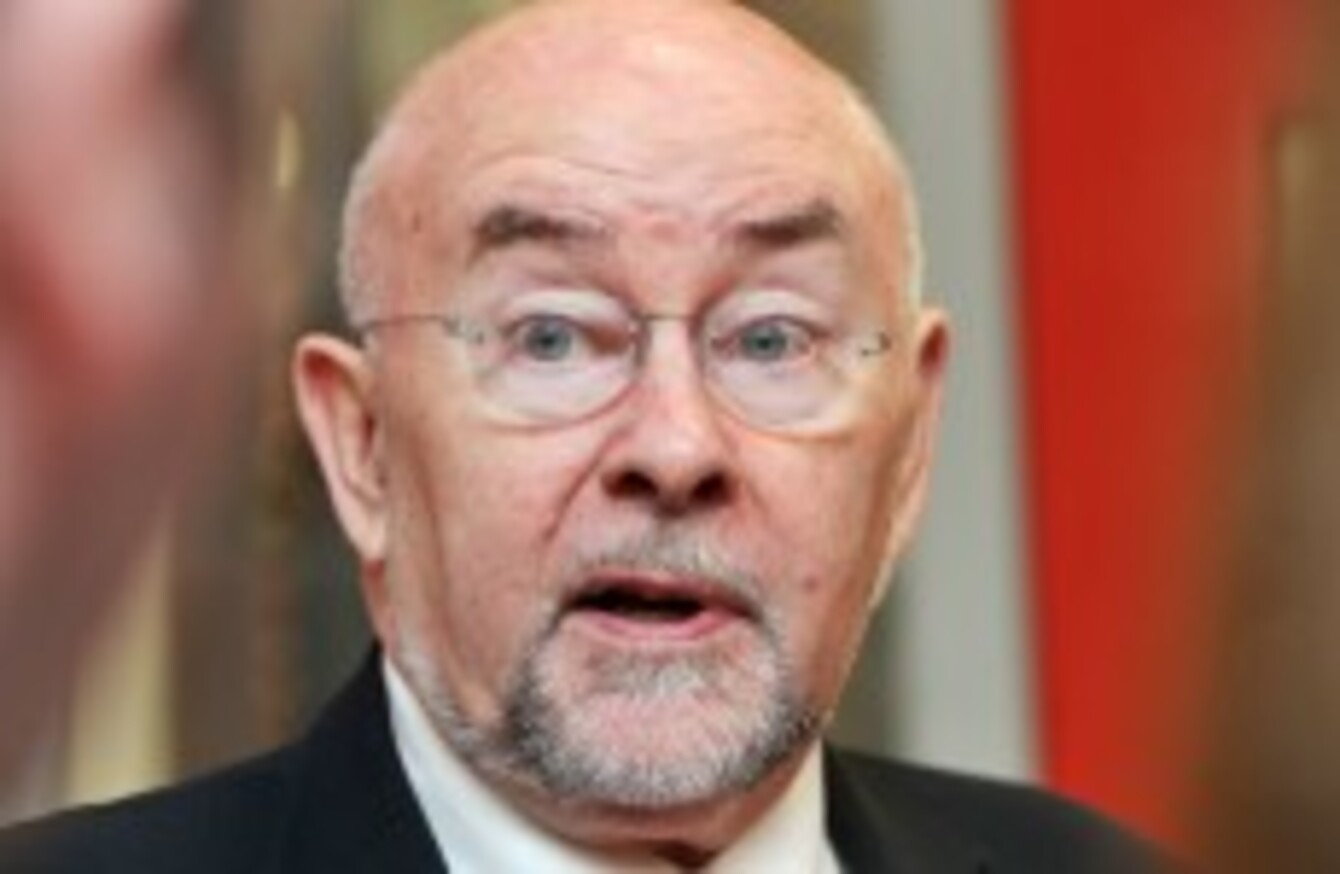 Image: Laura Hutton/Photocall Ireland
Image: Laura Hutton/Photocall Ireland
A NEW REPORT on patronage and pluralism in the primary sector has been published today.
The Minister for Education and Skills, Ruairí Quinn TD, welcomed the report of the Advisory Group to the Forum on Patronage and Pluralism in the Primary Sector.
He commented:
We live in a changed and changing nation. There is a general acceptance that a greater diversity of primary schooling is necessary and I welcome the readiness among partners to embrace this. The key issue is how best to promote and develop this diversity.  The Advisory Group report will assist us in this complex area.
The Minister thanked the independent Advisory Group members, Professor John Coolahan, Chair of the Group, Dr Caroline Hussey and Ms Fionnuala Kilfeather for their considerable work and commitment to the Forum.
The Minister said the report "shows the need for the primary school system to now adapt to the needs of a more diverse society".
In total, 247 submissions were received from interest groups, parents and members of the public.
The report notes that while 96 per cent of education provision at primary level is denominational arising from the historical development of Irish primary education, there is clearly increased demand for new forms of multi-denominational and non-denominational schooling, as well as increased demand for Irish language schooling.
Minister Quinn said parental choice should be the main concern, and that primary school provision needs to reflect Ireland's changed society. He asked that the Education Partners and interested parties examine the report and take time to reflect on and digest the recommendations.  He plans to outline his official response in May. A White Paper on pluralism and patronage in the primary sector will follow.
The recommendations of the Advisory Group can be divided into three key areas:
Divesting patronage where there is a stable population and demand for diversity of schools
Dealing with Irish medium primary schools
Promoting more inclusiveness in all schools, including 'Stand Alone' schools where divesting patronage to another body is not an option
The report recommends achieving diversity of patronage by using the existing stock of schools in areas where the population is stable.
The Advisory Group advises that change of patronage should happen in a phased way. It recommends that phase one would involve examining school patronage in 43 towns and four Dublin areas identified by the Department in 2010, arising from a request by the Catholic Church, as likely to have substantial demand for diversity.  This will involve 18 dioceses and scrutiny of approximately 250 schools, out of which approximately 50 may be divested.
A three stage process is recommended, whereby the DES would gather information on the demand for divestment through parental surveys.  This would be followed by a report on the options for patronage and finally patrons would be required to respond within a certain timeframe.
This would occur alongside a programme of provision of new schools in areas of population growth, the patronage of which would be based on parental demand.
The report makes a number of recommendations concerning the  provision of Irish medium schools,  including the piloting of the concept of a "satellite" school, which would be linked to a well established 'parent' Irish medium school.
For communities served by one 'Stand Alone' school, where transfer of patronage is not an option, the report makes recommendations aimed at ensuring such schools are as inclusive as possible and accommodate pupils of various belief systems.
The report suggests the development of a protocol which would facilitate all  schools in developing clear policies accessible to parents on how they manage diversity and ensure an inclusive and respectful environment for all their pupils.
The Minister said he is mindful that changes should, wherever possible, be cost neutral.