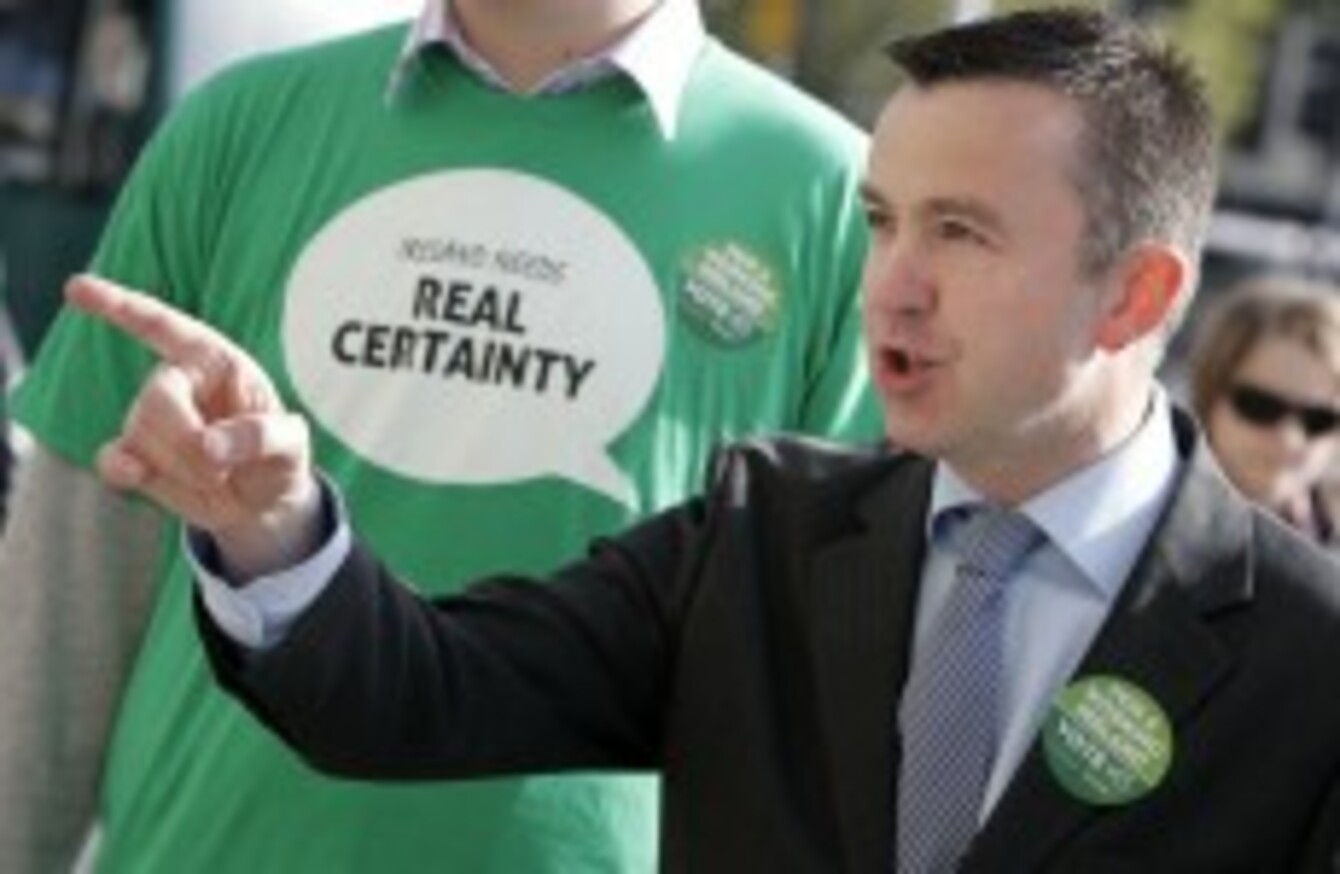 Minister of State Brian Hayes
Image: Mark Stedman/Photocall Ireland.
Minister of State Brian Hayes
Image: Mark Stedman/Photocall Ireland.
JUNIOR FINANCE MINISTER Brian Hayes has said that Ulster Bank's handling of technical issues with its customers' accounts has been "appalling" and has said that fines should be considered by the Financial Regulator.
The Minister was speaking as the crisis heads into its fourth working week with the bank saying that it hopes to resolve the majority of customers' account issues next week before returning to normal service.
Speaking to TheJournal.ie this afternoon, Hayes said that it was a matter for the Financial Regulator Matthew Elderfield as to whether fines should be imposed on the bank but said they should be considered given the problems customers have had accessing their money.
"The government has met the bank, we've engaged with the bank and we continue to put pressure on the bank," he said.
"This is a matter for Ulster Bank but the way in which they have handled this has been appalling as far as I am concenred and the government's concerned."
The Fine Gael TD criticised the "incompetence" of the bank. Asked if he thought a financial penalty should be imposed, he said: "I think that's something that should be considered.
"In circumstances where people have lost as a result of their incompetence that's definitely a matter for those individuals and the Financial Regulator and the bank to come to a conclusion. That's why we have an independent regulatory system.
"I am quite convinced that the penalties can be in place if the regulator deems that appropriate but that's his job to do that. I am not going to second guess his task."