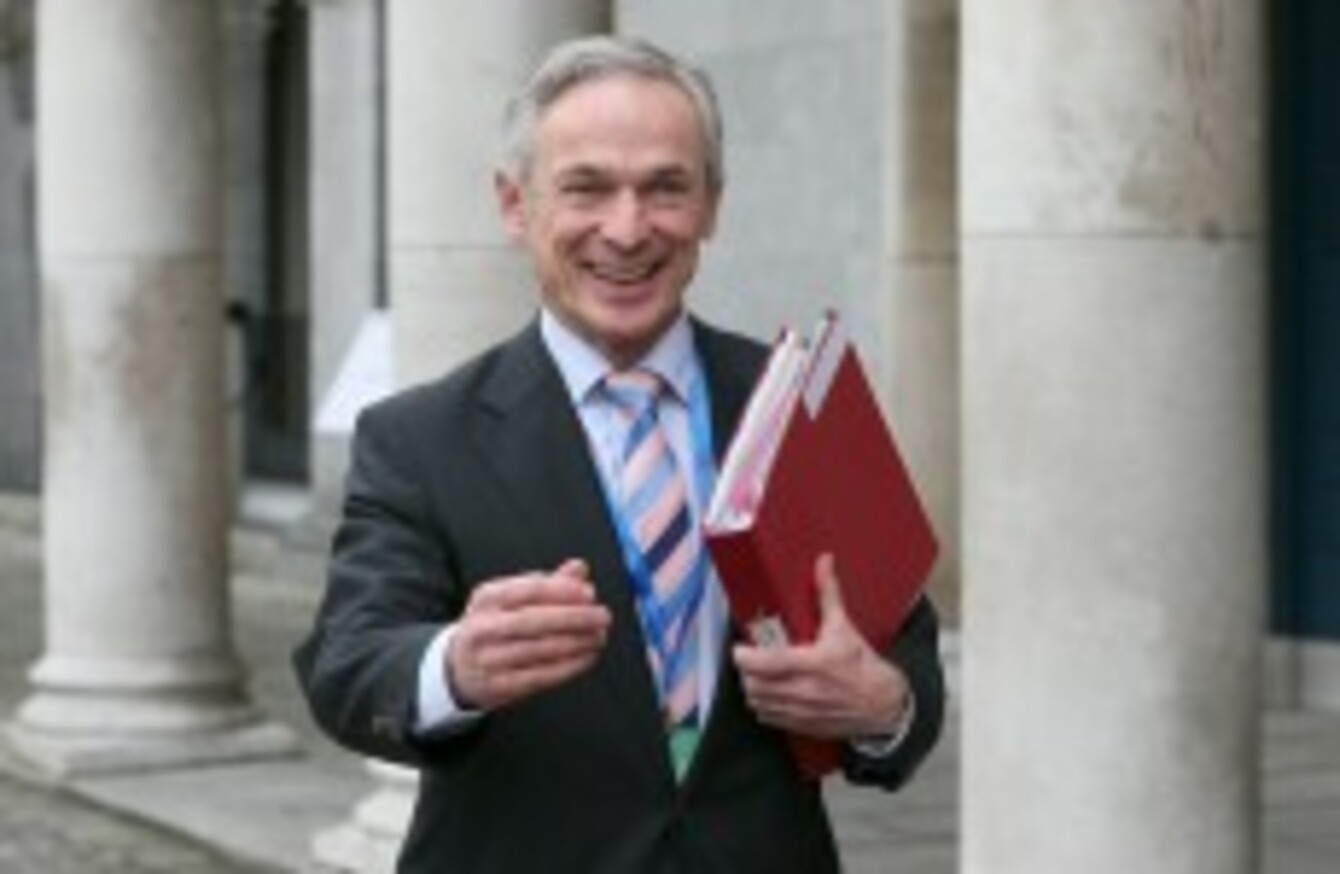 Image: Laura Hutton/Photocall Ireland
Image: Laura Hutton/Photocall Ireland
TWO IRISH MINISTERS are taking advantage of this week's Dáil adjournment by flying out on separate trade missions.
Minister for Jobs, Enterprise and Innovation Richard Bruton flew out yesterday to the US, where he will visit Boston, New Jersey and New York.
The IDA Ireland investment mission is Bruton's 16th since taking office in 2011.
The mission will focus particularly on companies in the financial services sector and the Minister will meet a total of over 40 companies ranging from start-ups to multi-billion dollar world-leading companies.
Bruton will also attend functions attended by a further 20-25 IDA client companies, as well as the Ireland-US Council dinner in New York.
Before departing, Bruton said:
A key part of the Government's plans for jobs and growth is to attract more international companies to invest in Ireland. Through the Action Plan for Jobs, we are continuing to improve our competitiveness, to improve our skills, and to undertake a very intensive programme of trade and investment missions.
"The multinational sector has performed very well recently after a very challenging three years between 2008 and 2010. In the past two years over 12,000 jobs have been added with very significant investments like those from PayPal, eBay, Mylan, Apple, IBM, EMC and Northern Trust."
Agriculture
Meanwhile, Agriculture Minister Simon Coveney is leading the largest-ever trade delegation from Ireland to the Middle East.
A 60-strong delegation representing a range of food and agri services companies, and key state agencies such as Bord Bia, Enterprise Ireland, Horse Racing Ireland and its subsidiary Irish Thoroughbred Marketing, will accompany the Minister on a mission to build closer commercial linkages between Irish and local businesses, and to develop relationships with key Government Ministries and agencies, in this critically important target region for Irish exports.
Food exports to the Gulf States amounted to almost €200 million in 2012 and Bord Bia estimates that there is potential to double that figure by 2020. Speaking before the visit, Coveney said:
This visit is about further developing an already strong and mutually beneficial relationship between Ireland and the Gulf States. In particular I want to raise the profile of Ireland not only as a provider of the highest quality food and ingredients in the world, but also as a source of technical expertise and services in the agri food sector.