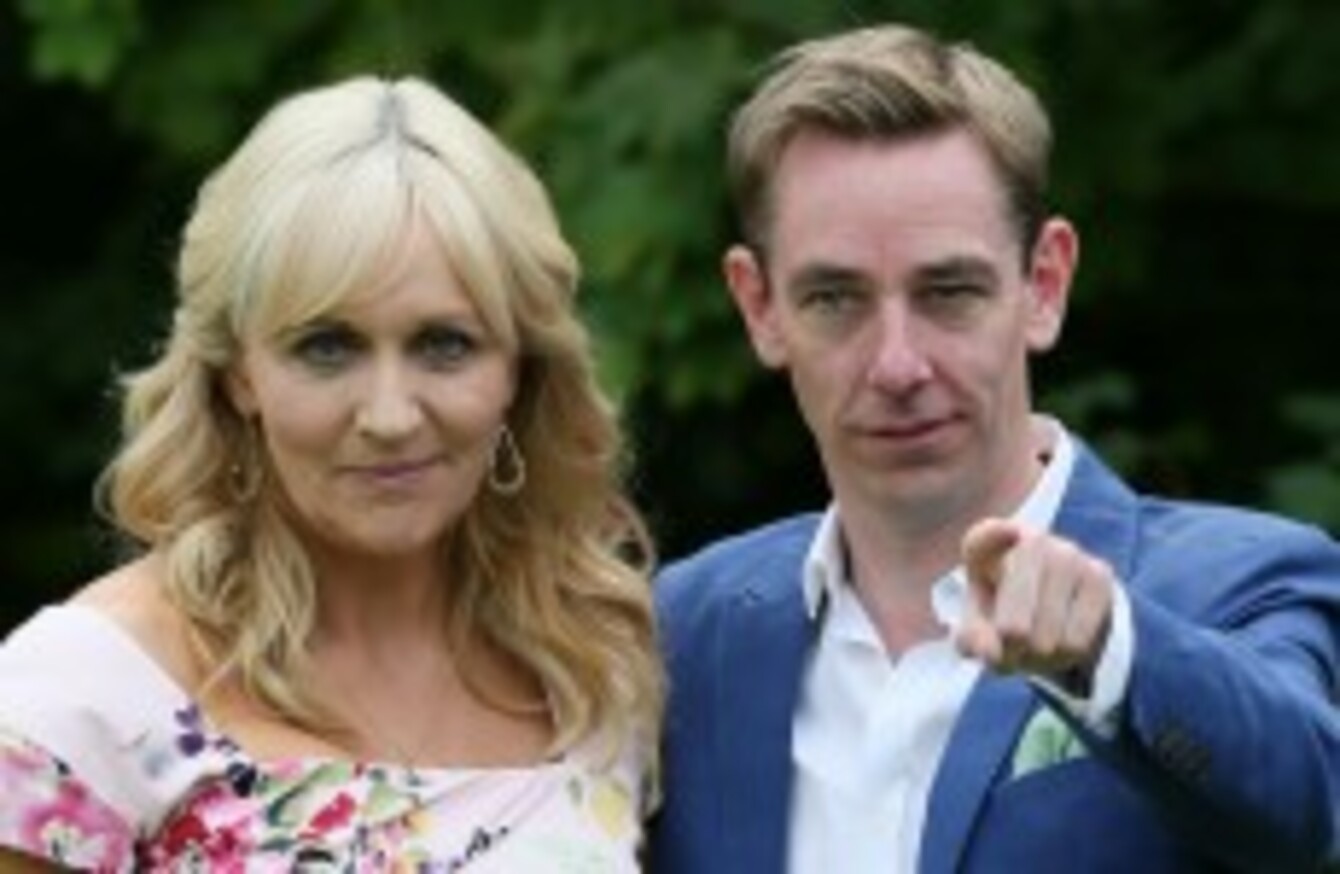 Image: Laura Hutton/Photocall Ireland
Image: Laura Hutton/Photocall Ireland
RTÉ BROADCASTER MIRIAM O'Callaghan believes her name may have been in the mix when deciding who would present The Late Late Show – but it's not something she has her eye on.
O'Callaghan currently presents Prime Time on RTÉ One, as well as Miriam Meets, a Sunday morning Radio 1 programme.
She's also taking back the Saturday night TV slot with the eleventh series of her summer programme.
This is filling the gap between Brendan O'Connor's departure, and ahead of Ray D'Arcy's new show starting in autumn
But O'Callaghan doesn't want to be the permanent face of this – or the flagship Friday night slot.
"I have no desire to present the Late Late," she told The Anton Savage Show on Today FM.
"I love looking at it, and Ryan [Tubridy] is doing a great job. I think it will be going long after we've all gone to another world, but no, it's not for me."
I think in the past at the time when Ryan got it there had been a view I might have been a choice for it, but you move on in life.
The show was presented by Gay Byrne until 1999, followed by Pat Kenny until 2009 when Tubridy took the reins.
O'Callaghan describing planning life as a "pointless exercise", noting that she trained as a solicitor before entering the world of broadcast journalism, which has now become 'part of her DNA'.
O'Callaghan added that she considered cancelling her appearance on Today FM yesterday following the deaths of six Irish students in California.
"I just find that even coming along to talk happy-clappy about the chat show, it jars to be honest," she said.
The broadcaster went on to lambaste the New York Times for their coverage of the tragedy:
That journalism was disgraceful, but why focus on that? For me, the focus is the incredible tragedy that has occurred, and how people are going to try to get their lives back together.