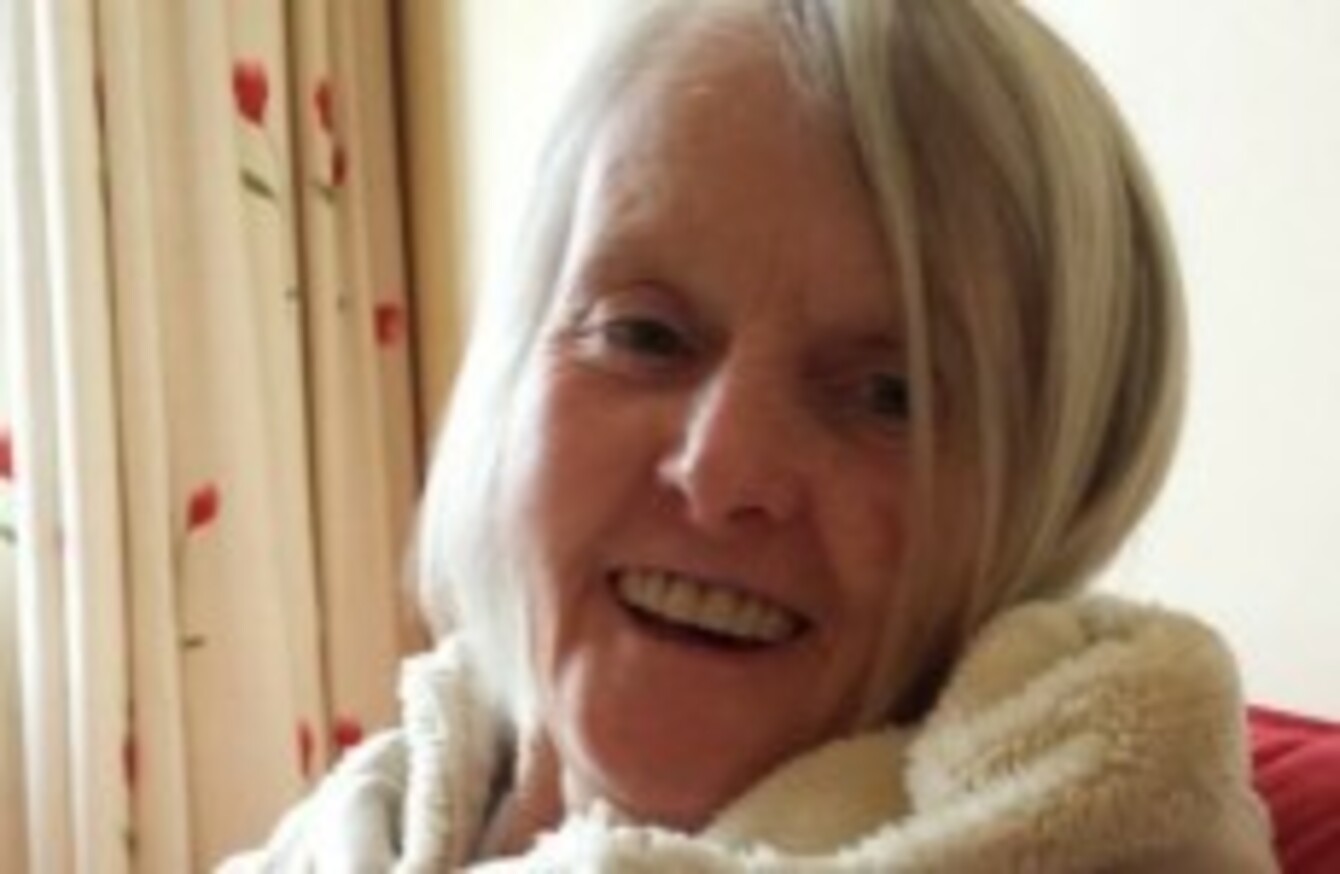 Image: Garda Press Office
Image: Garda Press Office
GARDAÍ HAVE SAID today that searches are still taking place across Dublin for missing 65-year-old Margaret, or 'Peggy', Mangan.
The woman, who suffers from Alzheimers, went missing from her home at Mount Tallant Avenue in Terenure on Tuesday morning, with her King Charles Cavalier dog.
There have been a number of reported sightings of her since then, including at the location of a scene that was being shot for Mrs Brown's Boys and CCTV footage placed her less than 7 kms from home in Glasnevin on Tuesday evening.
Yesterday, gardaí asked people living in that area to check sheds and outhouses for any signs of the woman:
A spokesperson told TheJournal.ie that this was done "in case she was taking shelter there".
"She may have sought shelter in a shed or a garage overnight," they said.
The 65-year-old is 5' 2" in height and of slight build. When last seen she was wearing a white jacket and black trousers.
Gardaí said there is still a number of searches for the missing woman happening around the city and they are appealing for the public to contact them with any information at Terenure Garda Station 01-6666400 or the Garda Confidential Line 1800 666 111.