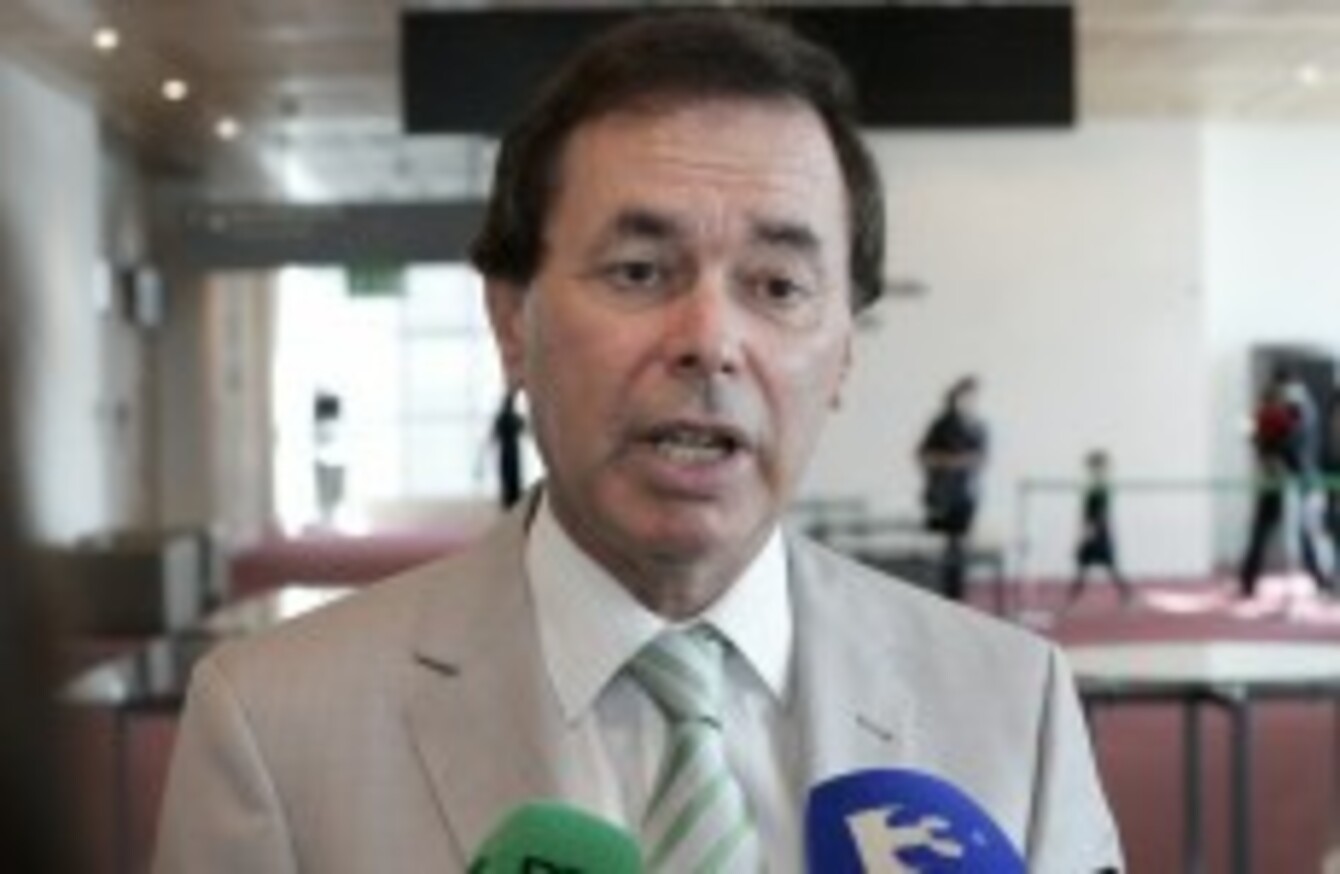 Justice Minister Alan Shatter
Image: Photocall Ireland
Justice Minister Alan Shatter
Image: Photocall Ireland
JUSTICE MINISTER ALAN SHATTER has confirmed that the country's first national 'Missing Persons Day' will take place at Farmleigh House, in the Phoenix Park, on 4 December.
The initiative has its origins in a campaign by a group of students from Davis College in Mallow. They won the 'Young Social Innovators of the Year' award for their efforts, which included lobbying of politicians and the compilation of a petition calling for the introduction of a day to remember those who have gone missing.
According to Shatter: "Ireland's first national Missing Persons Day presents an opportunity for us to remember those who have gone missing and acknowledge the difficulties experienced by their families and friends.
"It is also important to recognise the invaluable contribution and commitment of An Garda Síochána, the state agencies and voluntary groups working diligently in our communities to highlight the issues and impacts surrounding people who go missing."
The families of people who have been recorded missing will be invited to attend the ceremony, according to the Minister, while Garda Commissioner Martin Callinan is also expected to attend.
Campaign
The Davis College transition year students were invited to a ceremony at Áras an Uachtaráin by President Michael D. Higgins back in January so he could personally congratulate them on their initiative.
Aside from the petition, the teenagers' ambitious effort also included a bus shelter campaign and a billboard placed in Merrion Square making a personal appeal for the Taoiseach's backing of the measure. They also addressed a joint committee on Justice, Defence and Equality in the Dail and met with Minister Shatter to discuss their proposals.
Their 'Forget Me Not' campaign also recommended the introduction of an 'Exit Point Strategy' bringing public attention to the issue of missing people through a poster and placement campaign in airports, ports, and ferry terminals.
Madeleine McCann's mother Kate was one of the students' high-profile supporters. She sent a message telling them: "The one thing that unsettles us the most is the thought that that very special person in your life could be forgotten. It is a real comfort to know that there are kind and committed people out there…who are trying so hard to ensure this doesn't happen. Thank you!"