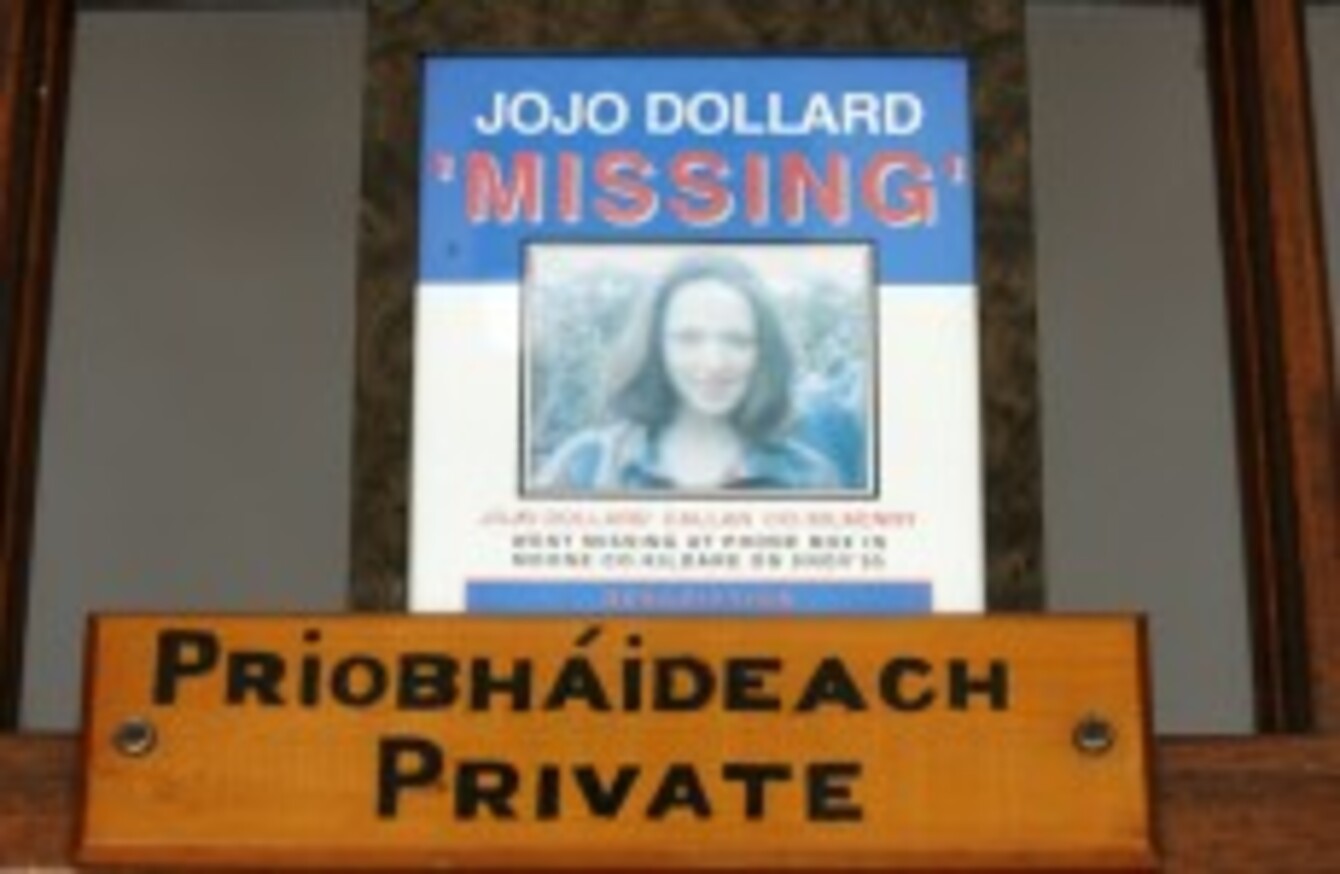 Image: Mark Stedman/Photocall Ireland
Image: Mark Stedman/Photocall Ireland
FIGURES FROM AN Garda Síochána show some 4,230 people have gone missing across the country since the start of this year.
Most of them were eventually found but as of 20 June, 59 were still unaccounted for.
Speaking to TheJournal.ie, Dermot Browne, Chairperson at the Missing in Ireland Support Service (MISS), said his organisation has been trying to get additional information about missing people to gain an insight into the problem.
"Stats are very hard to draw anything from and they're nearly always out of fate when you get them," he explained."We've looked for the gardaí to give some idea of age brackets and also the outcome – whether a person was found alive or dead – and that information is critical in pointing to what the problem is."
Not a crime
Though the missing persons numbers usually average up to 8,000 a year, Browne said this includes the large number of children in care who go missing regularly for a few days at a time throughout the year.
"The true figures are somewhere around 3,000 or 4,000 and that's not insignificant – it's the equivalent of a small town in Ireland," he said. "Thankfully most people are found in a short amount of time."
Browne pointed out that going missing is not a crime and "not everyone who has gone missing has a problem". However there are "certain categories of people who there should be an immediate response for".
He referenced the case of 65-year-old Peggy Mangan whose body was found in Ballymun, Dublin, after she had been missing for a number of days. The elderly woman suffered from Alzheimers and had left her home in south Dublin with her dog but never returned.
Browne said in cases such as this, where there is a serious concern for the person who has gone missing, searches need to be mobilised as quickly as possible.
Searches
MISS is currently in the process of drawing a number of organisations that work in the area of search and rescue into a 'missing persons alliance' so that they are all working together when they are needed.
It can take time once it's reported to the gardaí to conduct a risk assessment – because it's not against the law for someone to go missing – and then it likely goes to civil defence or mountain rescue or the Coast Guard. There are lots of local organisations that are just as well equipped to carry out a search and maybe more available and more quickly than an official organisation.
He said the alliance will allow MISS to have a list of contacts to refer families to as they obviously want to take action but do not know where to go.
In response to a recent parliamentary question asked by TD Bernard Durkan, Minister Frances Fitzgerald said she all incidents where a person has been reported missing "remain open and under investigation until such times as the person is located".
She said the garda authorities are satisfied that adequate resources are in place to deal with the issue and investigations are carried out in line with international best practice.