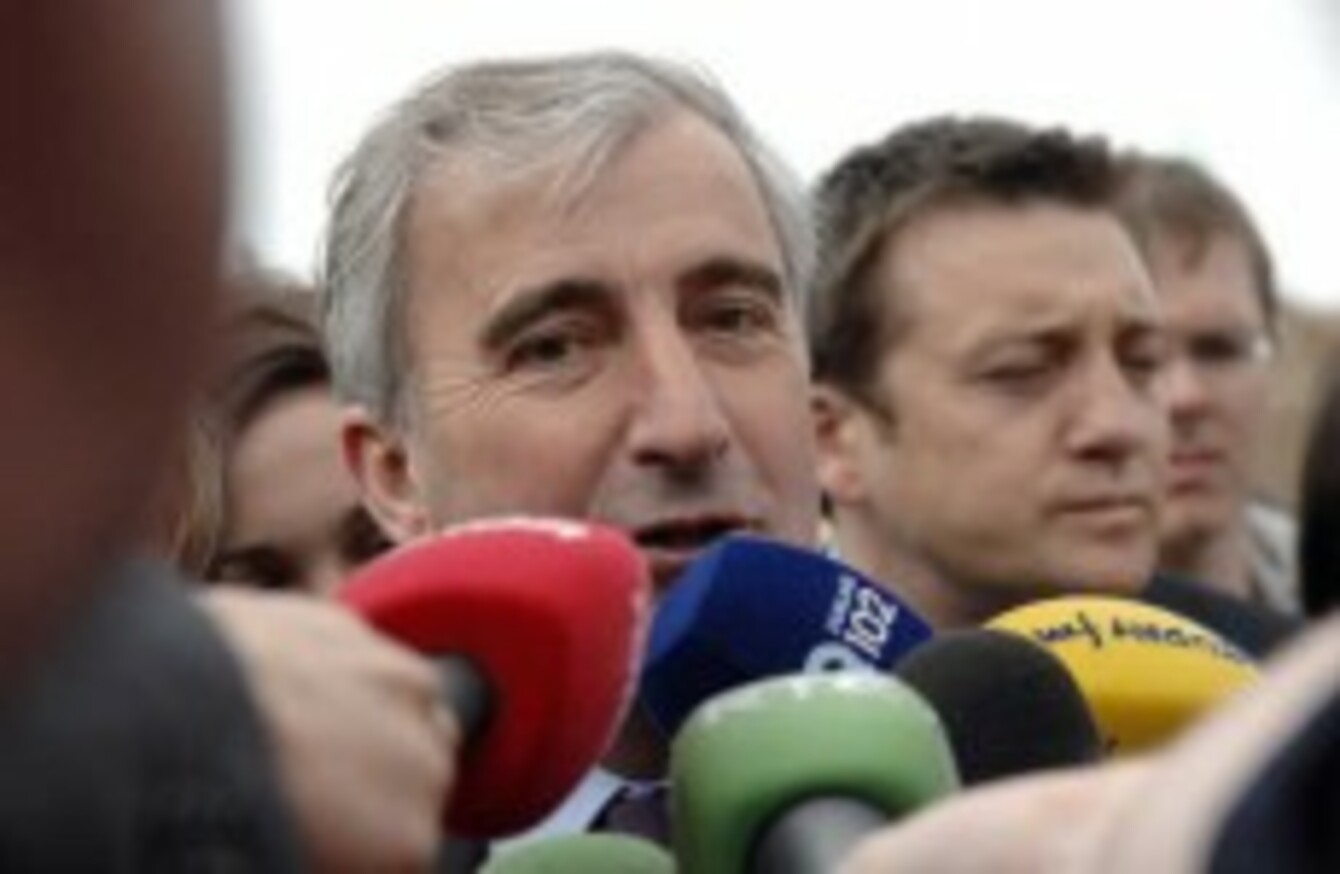 Image: Laura Hutton/Photocall Ireland
Image: Laura Hutton/Photocall Ireland
FINE GAEL'S PRESIDENTIAL candidate Gay Mitchell has defended his 2003 letter seeking clemency for an anti-abortionist man who was on Death Row in Florida.
Mitchell's letter – written in 2003 when he was Fine Gael's spokesman on foreign affairs – asked that Paul Hill, a former Presbyterian minister, be taken off Death Row for the murder of two people outside an abortion clinic in 1994.
That letter has come under scrutiny in the aftermath of David Norris's withdrawal from the Presidential election over a letter of his own, seeking clemency for his former partner when he was to be sentenced for the statutory rape of a 15-year-old.
In a wide-ranging interview broadcast on RTÉ Radio 1′s 'Today with Pat Kenny', Mitchell said he had "no doubt whatsoever" that previous Irish governments had received pleas for clemency when inmates were being put to death.
"It is a perfectly civilised thing to do. What you're saying is that the Secretary General of Amnesty International wouldn't be safe to run for election. Mary Robinson wouldn't be safe to run for election. It wouldn't be safe to run for election.
"To ask for somebody not to be put to death… that's something I do all the time… I think the death penalty is barbaric.
"Do you know what it's like to watch someone who's injected, and poisoned to death, gassed to death, hanged to death? … I'm against it, full stop. And if I have to stand up to people and fight for it, I'll fight for it."
Mitchell told Myles Dungan that the circumstances of Hill's conviction had nothing to do with his plea for clemency.
'Anything that weakens marriage'
Facing other questions from listeners who pressed him on his political ideology, Mitchell said he didn't "want to do anything that weakens marriage," and said he had supported the laws allowing for civil partnership in Ireland.
"I want to take our time about this – I supported civil partnership, on the basis that this was going to solve a problem. People asked for it, and I supported it. I had no misgivings about supporting it.
Asked about the prospect of adding to civil partnership by giving gay couples the power to adopt, or to enter into full marriages, he commented:
Let's just see how this works out, and we'll talk about how we go from here. But let's do it calmly, let's do it respectfully, let's do it by discussion.
Questioned on whether he would refuse to sign laws allowing for such rights, Mitchell insisted his "sworn duty, with my hand on the bible, will be to uphold the constitution and the law. And I will do that without fear or favour."
Mitchell also defended his proposal that Dublin seek to become a host city for the Olympic games, describing it as "one of the best ideas I ever put forward".
"I don't agree with this idea that we start by saying things couldn't be done… It's a matter of whether we want to, or we don't want to… I believe in being inclusive, in being innovate, in being energetic."
Mitchell began the interview by saying he wouldn't "take a mortgage out" based on any political opinion polls, dismissing suggestions that his performance in yesterday's Red C poll – which put him on 13 per cent of the public vote – meant he could not perform well.
"These polls will wax and wane," he said, citing Mary Banotti's performance as FG's candidate in 1997 as an example.
"Mary Banotti was on somewhere in the teens, and she ended up polling just under 30 per cent – a very good performance," he said.