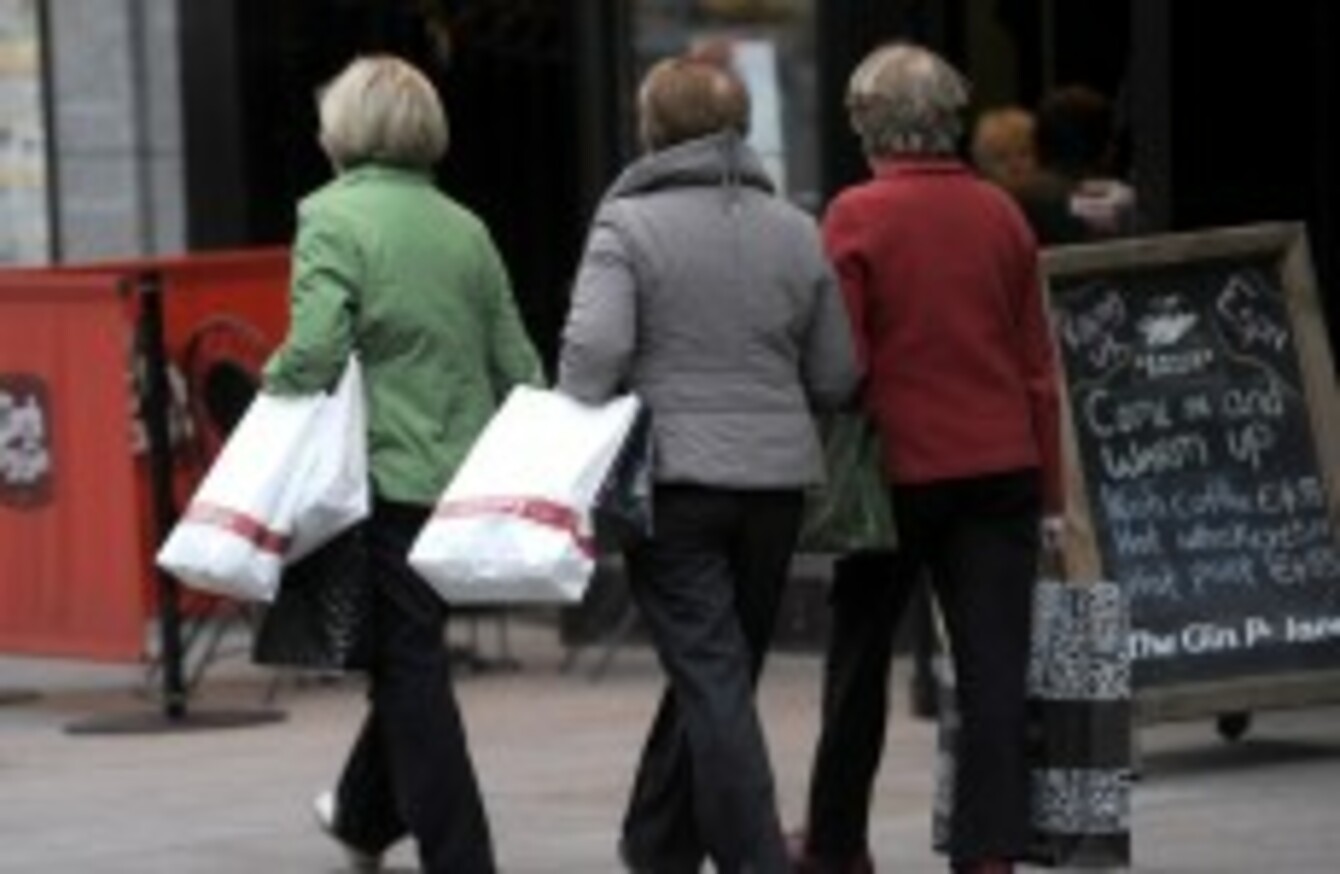 Image: Sasko Lazarov/Photocall Ireland
Image: Sasko Lazarov/Photocall Ireland
IRELAND'S RETAIL SECTOR continued its slump last month, according to the Central Statistics Office, with both the volume and value of retail sales continuing to fall.
The CSO's data showed that the volume of retail sales was down in July, decreasing by 0.5 per cent based on the previous month, and down by 0.6 per cent on the same month of last year.
If the recovery in the motor trade is excluded, the volume of sales was up by 0.5 per cent on June, but by 2.3 per cent over the course of the year.
The overall volume of retail sales has now fallen for each of the last six months; sales rose by 4.9 per cent in January, but had dropped by 3.2 per cent in December and fell by 14 per cent overall in 2010.
The value of retail sales had increased by 0.2 per cent in June, but had previously fallen for every month since February.
Other than motor trading, which has seen sales increase by 7.1 per cent in the last twelve months, only sales in non-specialised stores (0.4 per cent) have increased since July 2010.
The volume of sales of books, newspapers and stationery has fallen by 9.5 per cent in the last twelve months, with a drop of 2.4 per cent in the last month alone.
Other poorly-performing sectors are pharmaceuticals and cosmetics (sales down by 6.8 per cent in the last year), fuel (down 6.3 per cent), hardware, paints and glass (down 6.3 per cent) and furniture (down 6.2 per cent).
Electrical sales have fared worst in terms of the value of overall sales, down by 6.8 per cent in the last month alone and by 11.1 per cent in the last year, while the value of furniture sales has plunged by 10.9 per cent.
ISME said the figures confirmed suspicions that retail sales had been plunging for several years, and called for a sustained effort at government level to save the sector, which it said had been ignored by efforts to revive the export sector.
IBEC said the figures reflected a boost from improved tourism numbers, pointing to the recovery in bar sales, but that the outlook remained weak for the domestic economy.
Chambers Ireland said the figures were positive when the introduction of the Universal Social Charge was taken into account, while Retail Ireland said the figures showed the "extreme pressure" under which the sector found itself.