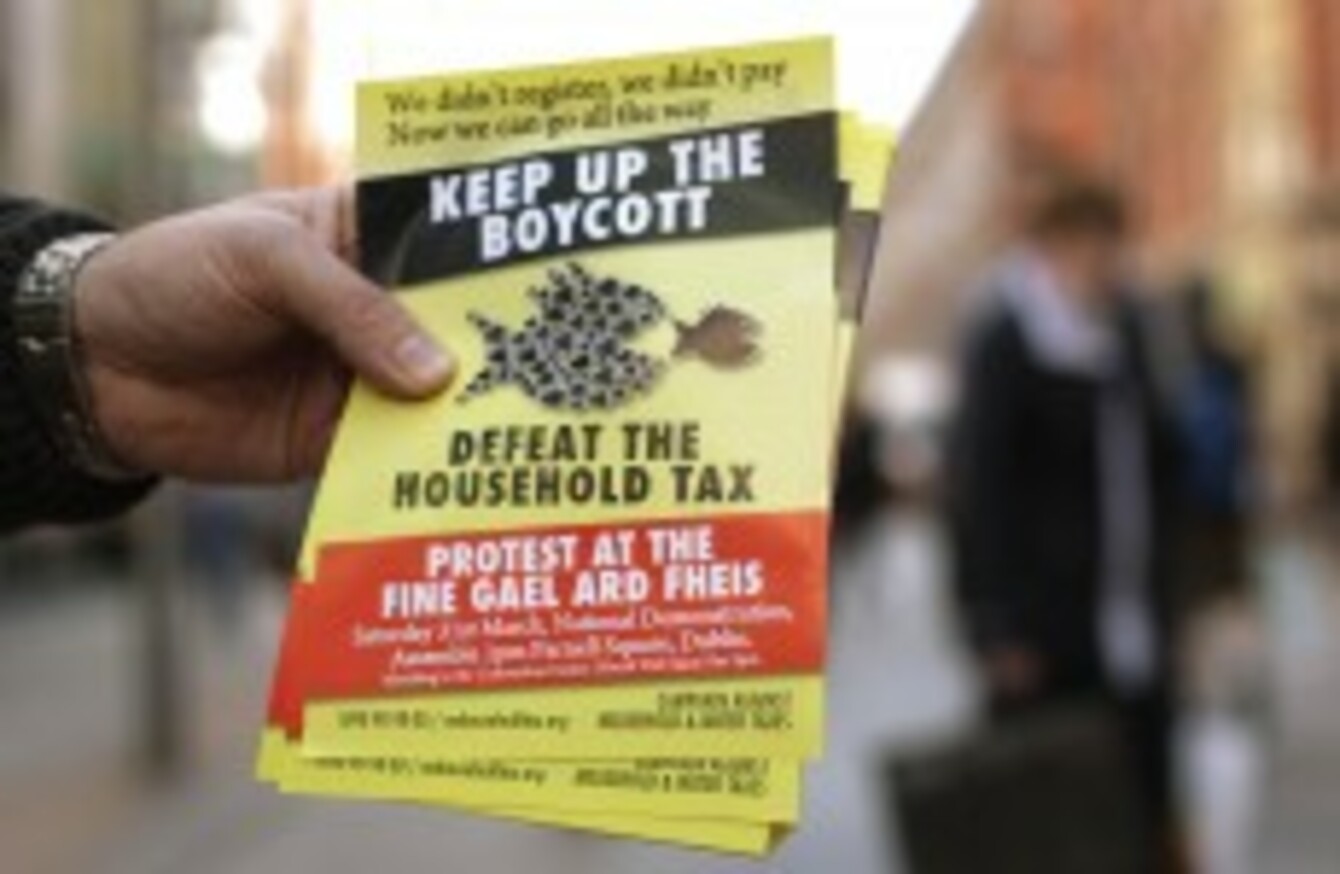 A leaflet urging people to protest at the Fine Gael Ard-Fheis this weekend
Image: Niall Carson/PA Wire
A leaflet urging people to protest at the Fine Gael Ard-Fheis this weekend
Image: Niall Carson/PA Wire
WITH THREE DAYS to go before the deadline, almost three quarters of homes have not yet paid the household charge according to the latest figures.
Figures show 426,599 households had paid the €100 charge by the close of business today, leaving around 1.2 million homes which have not paid.
The figures from the Local Government Management Agency indicate that 31,367 payments were made over the past 24 hours – a slight decrease on the previous day when 31,754 payments were made.
Minister for the Environment Phil Hogan said today that 57 black sacks of household charge payments have been received and are waiting to be processed.
The Government has said it expects a last-minute rush before the deadline for payment on Saturday.