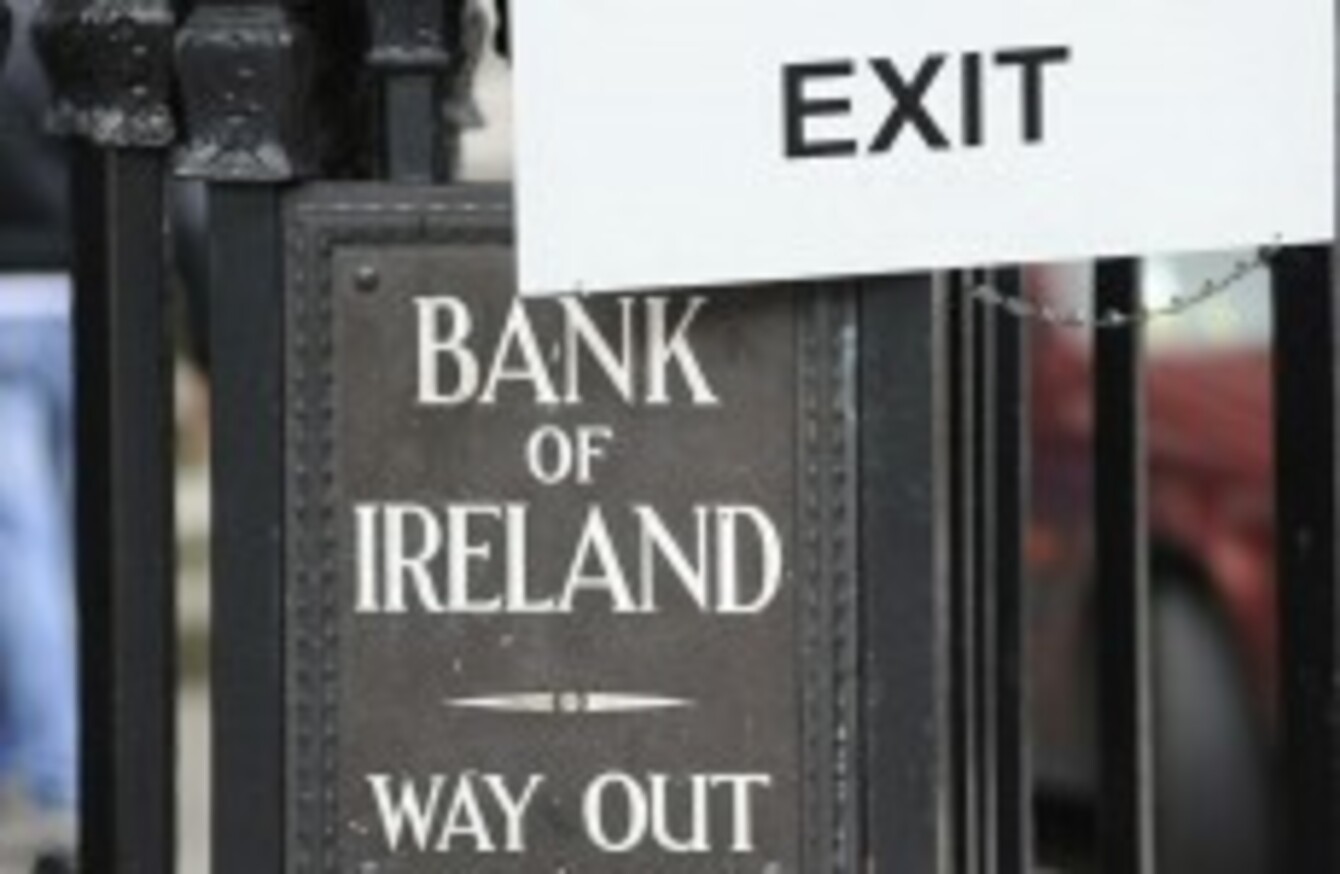 Image: Photocall Ireland
Image: Photocall Ireland
BANKS SHOULD BE made to pass on cuts in variable mortgage rates to all borrowers – not just those going for new loans, Fianna Fáil has said.
The party has tabled a motion in the Dáil calling for Finance Minister Michael Noonan to "persuade" banks to reduce interest rates in line with record-low eurozone borrowing costs.
It also wants banks to commit to making cheaper variable mortgages available to all customers, not just new clients.
Fianna Fáil finance spokesman Michael McGrath said he wasn't asking the government or Central Bank to set interest rates – but to use their influence on the banks to get a better deal for customers.
Standard variable rate customers are an exploited group, they are paying way over the odds by any measure and something needs to be done about it," he said.
The latest figures from the Central Bank showed the average interest rate on a new, variable mortgage was 3.26% at the end of January – compared to the equivalent eurozone rate of 2.3%.
The disparity between Irish and other euro area mortgage rates has been growing wider since mid-2012, and it comes despite the European Central Bank introducing record-low lending rates in September last year.
Meanwhile, major banks have been enjoying higher margins – the profit it makes on its loans – with AIB reporting in its recent annual results the figure rose to 1.69% in 2014 from 1.37% the year before.
Irish banks are still weighed down with large books of tracker mortgages – which directly follow the ECB's official rates – handed out during the boom. The average rate on these outstanding loans was 1.04% in December.
Nearly 20% of all Irish mortgages on peoples' main homes remain in arrears with almost 8% of the total over 720 days behind on repayments.
'Extortion by any measure'
McGrath said the Bank of Ireland previously told a finance committee its cost of raising funds was 1.15% – compared to a standard variable rate of 4.5% for existing borrowers.
That's extortion by any measure, that level of a margin being applied on one particular group of customers is fundamentally unfair," he said.
All the major banks have cut interest rates since September, but the Bank of Ireland and Permanent TSB only applied their reductions to new loans.
The government took a 99.8% stake in AIB after the bank bailout, while it has a 99.2% share in Permanent TSB. It also owns about 14% of the Bank of Ireland's shares.
Bailed-out banks 'independent entities'
But Noonan said the banks were "independent, commercial entities" and it wasn't appropriate for him to get involved in their mortgage policies.
However he added regulating interest rates was an area under "active review" and his department had been in contact with the Central Bank over the issue.
I think the views you are expressing are shared widely by members on all sides of the house," Noonan told McGrath.
He said he would ask Central Bank governor Patrick Honohan to "see what influence (he) can bring to bear" on lenders.
First published 3.38pm