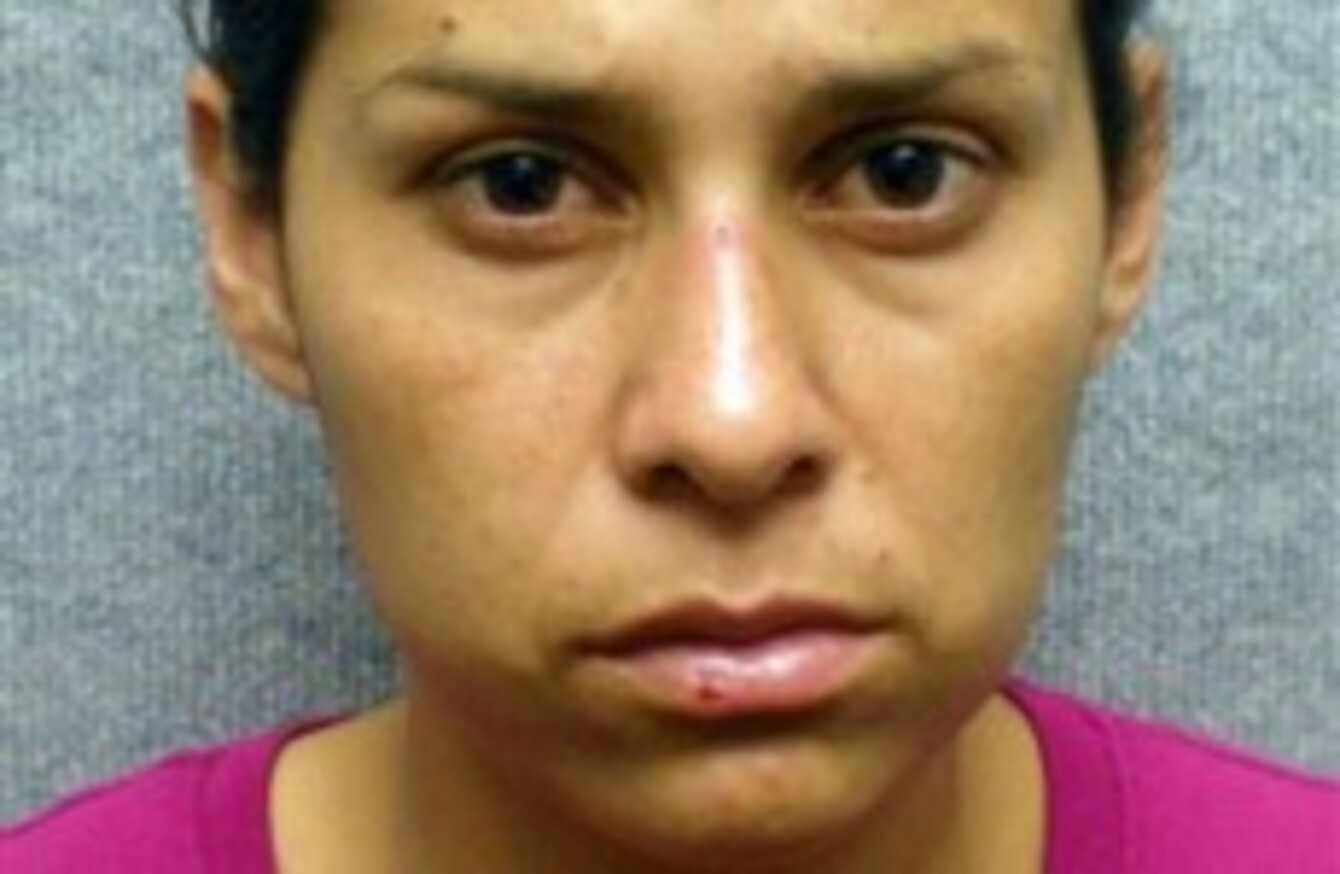 Sonia Hermosillo, 31, is accused of trying to kill her disabled son.
Image: AP/Orange County P.D.
Sonia Hermosillo, 31, is accused of trying to kill her disabled son.
Image: AP/Orange County P.D.
A CALIFORNIA MOTHER accused of throwing her disabled 7-month-old son from the fourth floor of a hospital's multi-storey car park has been charged with attempted murder and child abuse.
Prosecutors claim Sonia Hermosillo, 31, removed a helmet that her son wore for a medical condition, before tossing him from the parking structure at Children's Hospital of Orange County on Monday evening.
They claim she then went back inside the hospital to validate her parking. The child regularly received treatment at the hospital for his head and neck conditions, but had no appointment that day. The child remains in critical condition at a nearby medical centre.
Hermosillo's husband, Noe Medina, told the Orange County Register that his wife had been hospitalised for postpartum depression in June after saying she didn't want their son Noe Jr.
The child suffers from congenital muscular torticollis – a twisting of the neck to one side – and wears a helmet to help correct his plagiocephaly, also known as 'flat-head syndrome'.
"She didn't look at our son as normal," Medina said. "She didn't accept him. She didn't accept that he was like this."
Medina said the boy was receiving physical therapy twice a week and was showing signs of improvement.
Hermosillo, who will make a brief court appearance Wednesday, seemed better in recent weeks, Medina said.
Prosecutors declined to speculate on a potential motive for the act.
"We're not going to speculate at this point as to why she may have done it. I don't think there will ever be a satisfactory answer as to why a mother would do something like this to her child," a spokeswoman for the local DA's office said.
Court records in Orange County indicate Hermosillo has no major criminal record but pleaded guilty to four traffic violations in La Habra in 2008, including driving without a valid license and having no proof of insurance.