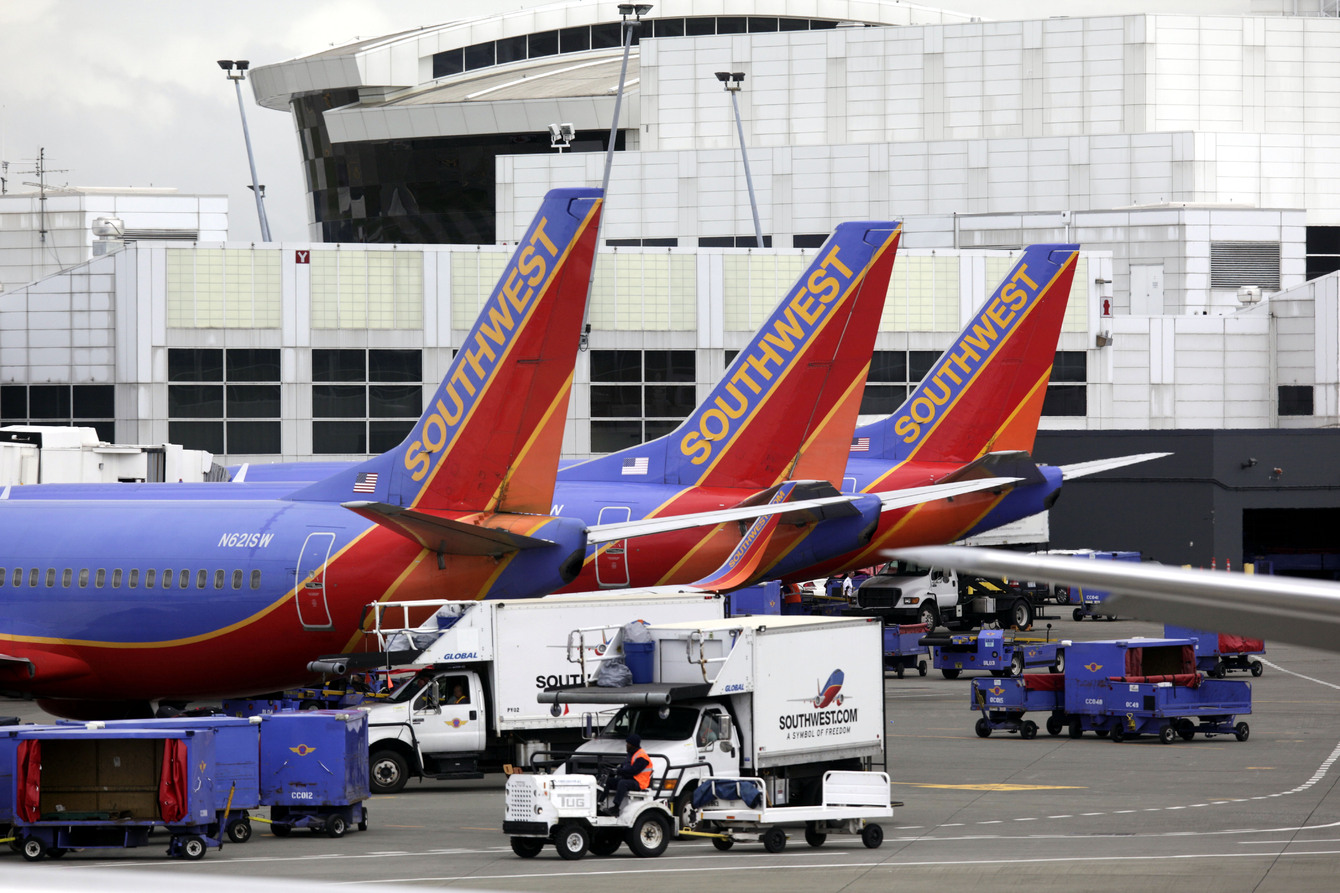 Image: Ted S. Warren/AP
AN AIR STEWARDESS on Southwest Airlines was forced to step in and remove a crying baby from its parents after its mother slapped the child in the face on board a commercial flight, according to reports.
Authorities in New Mexico said Beverley McCurley seized and took care of the child until the plane landed in Albuquerque, and only agreed to give the child back to its parents after questioning them about the origin of the child's black eye.
Her parents attributed the bruise to an injury caused by the baby's uncle's dog.
The 13-month-old child was taken to the back of the plane where McCurley rocked it until it fell asleep,
The airline has downplayed the incident, saying its employee only offered to hold the child while its parents, Lee Ann and Joseph Cid, were arguing -but state police said the attendant had done the right thing by trying to guarantee the safety of the child.
"It was a solid move from the part of the flight attendant to take custody of the child, Albuquerque airport's chief of police said. "It neutralised the situation, it calmed eveybody down.
"McCurley further stated the mother appeared agitated with the child and that the husband continued to yell at his wife to shut up due to her screaming at the child."