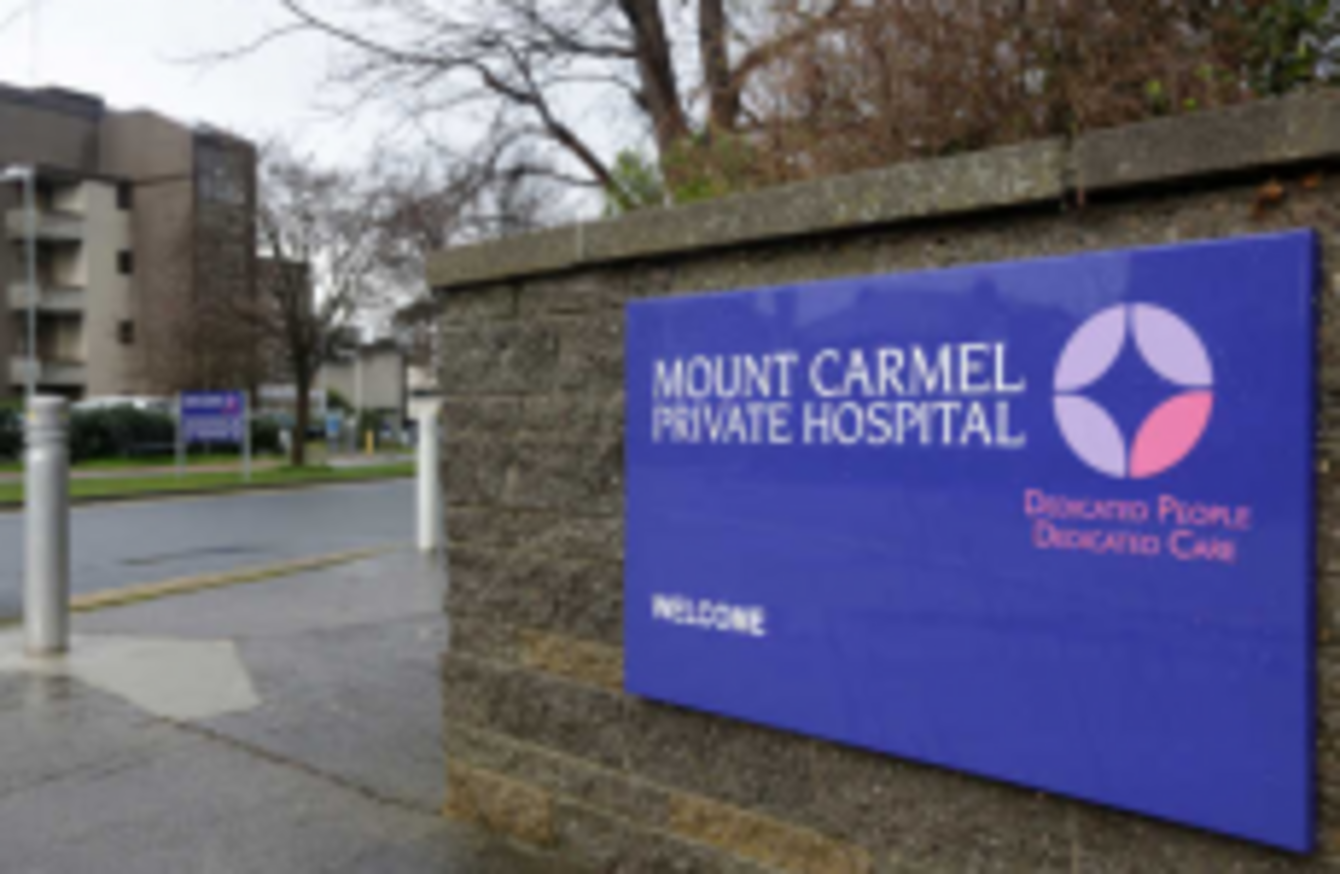 Image: Laura Hutton/Photocall Ireland
Image: Laura Hutton/Photocall Ireland
THE HSE HAS confirmed that the cost of purchasing Mount Carmel Hospital is €11 million.
It was confirmed last night that the private hospital which was closed in January with the loss of 368 jobs is to now be purchased by the HSE.
The executive had said yesterday that it was "not in a position to confirm the cost" of the purchase but has today put the figure at €11 million.
The HSE says that the property, "which requires some renovation, offers an excellent opportunity to develop an integrated pathway of care for patients of the acute hospitals in the greater Dublin area".
The hospital was known for its maternity services but as the INMO argued after its closure, this represented only a "small part" of the hospitals operations.
The hospital was also used for day surgeries and procedures and was also used to relieve pressure form the public health system under the National Treatment Purchase Fund.
The HSE has suggested this afternoon that both these roles will continue under HSE ownership with Mount Carmel also assisting acute hospital services:
The site will be developed to enhance services to support both the acute hospitals and community services in the area. It is envisaged that short stay community beds, including step down/step up beds, assessment beds, transitional care beds and rehabilitation beds can be provided on the site.
"Given the original purpose of the building, the facility may also provide potential for the delivery of elective acute services for day procedures such as endoscopy, day surgery etc," the statement continued.
The HSE is to establish an advisory group to develop plan for the development of the site.