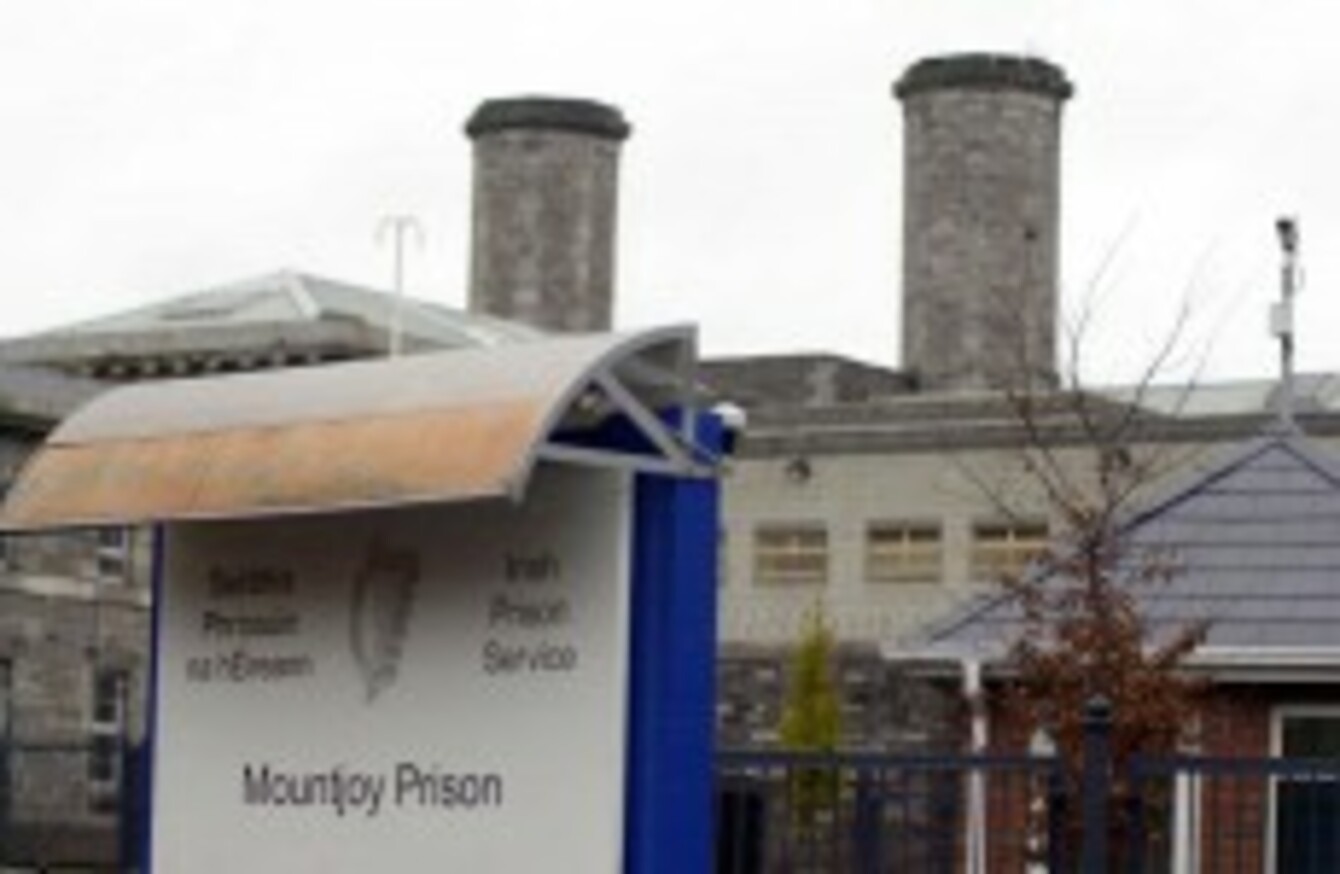 Image: Photocall Ireland
Image: Photocall Ireland
AN INMATE AT Mountjoy Prison was stranded on the roof of the prison for almost seven hours yesterday after climbing up to retrieve drugs.
The prisoner retrieved the package of drugs, which had become caught in the netting over the yard, but then was unable to get back down. A source told TheJournal.ie the man had been helped to reach the net by other inmates who formed "a pyramid".
The prison officer supervising the yard at the time had to call for backup before intervening but the man was already on the netting by the time his colleagues arrived.
Another source said the man had consumed all of the drugs in the package and eventually prison officers were able to help him down from the roof of the St Patrick's section of the compound. "He was well under the influence of whatever he consumed when he got down," they said.
The Irish Prison Service said investigation has now been launched to determine how the inmate managed to gain access to the roof area. The prison service will also be attempting to find out who was responsible for throwing the package in from outside the walls.
First published 10am