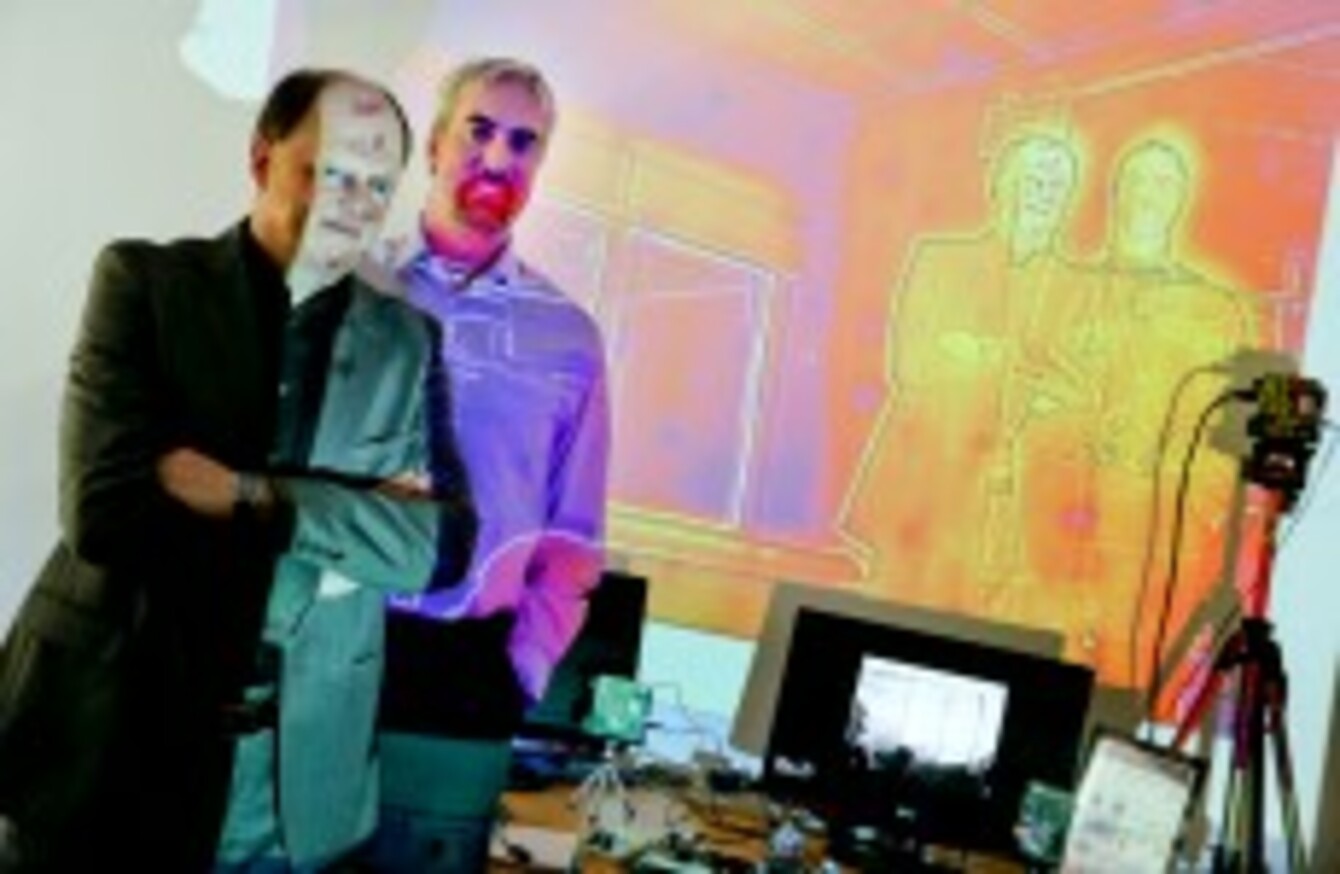 Movidius founders David Moloney and Sean Mitchell
Image: Maxwell Photography
Movidius founders David Moloney and Sean Mitchell
Image: Maxwell Photography
AN IRISH-FOUNDED COMPANY whose chips enable devices to mimic human vision has received one of the biggest funding boosts of any local tech firm in recent years.
And the company, Movidius, plans to create up to 100 jobs in the Republic as it continues to expand its reach in fast-growing fields like wearable technology.
It received $40 million (€37.4 million) in its latest fundraising round from a consortium including the China Ireland Technology Growth Fund, a joint venture between the two nations' sovereign wealth pools.
Movidius, which was started in Dublin in 2005 but now operates out of headquarters in Silicon Valley, makes image processors for mobile applicatons like Google's cutting-edge Project Tango devices.
The so-called "fabless" company – which means it designs microchips but outsources their production – had already raised nearly €40 million in previous funding rounds.
It plans to use the latest money to further develop its sensors for products like virtual-reality headsets and drones. The company currently employs about 70 people in its three offices, which include a design centre in Romania.
Source: Newstalk 106-108 FM/Vine
'A new class of product'
Movidius chief executive Remi El-Ouazzane said the company now had the resources to expand further and continue its innovation.
(We have) pioneered an entirely new class of cost-effective, low power and high performance processors, software and development tools, and this platform enables our customers to implement visual sensing that aims to mirror human vision capabilities," he said.
The company also plans to open an office in China to make the most of burgeoning industries there for products like drones, however its chips also have the potential to be used in everything from self-driving cars to home automation systems.
First published 4.59pm