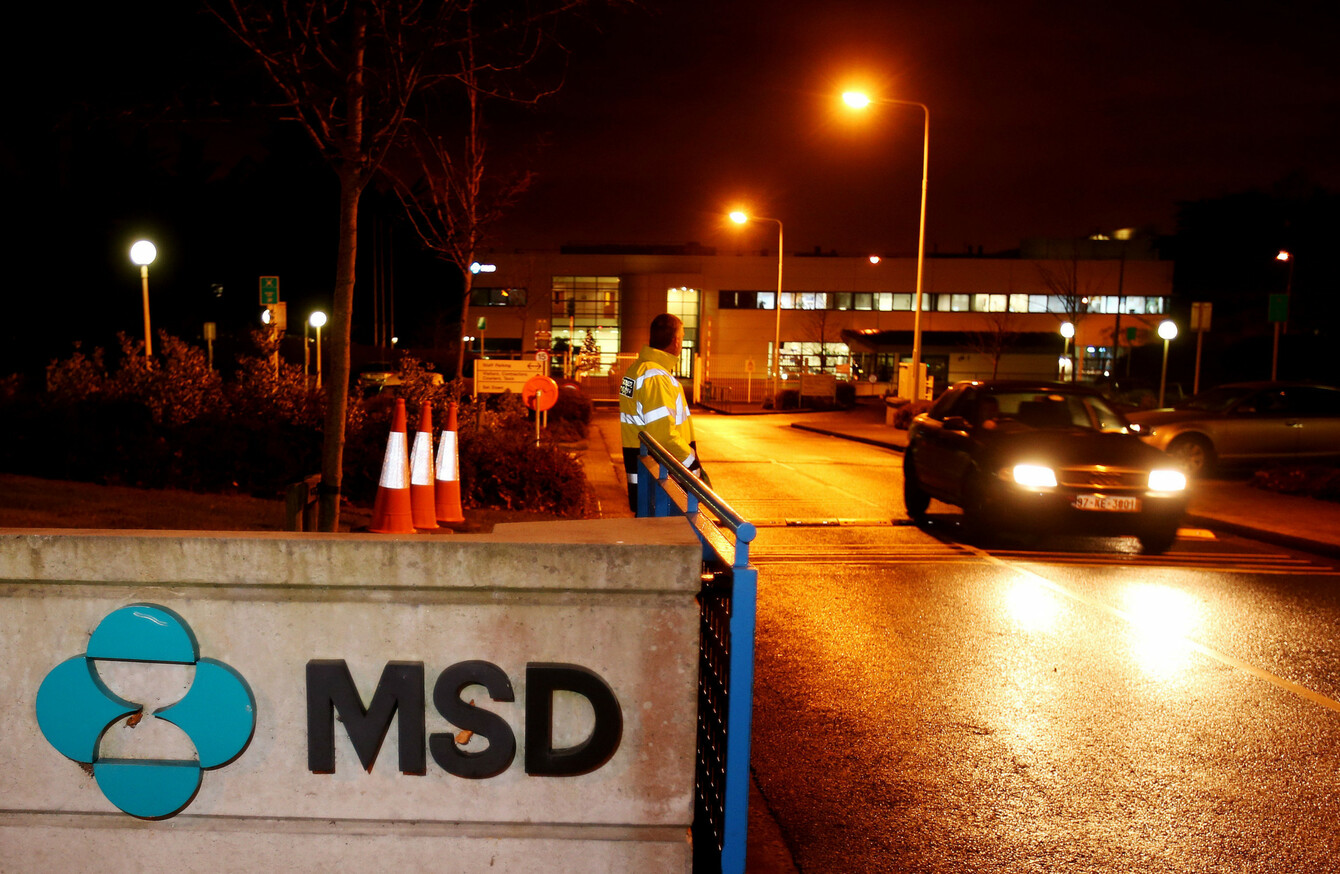 Image: Brian Lawless via PA Images
Image: Brian Lawless via PA Images
500 JOBS ARE to be created in Dublin by design software company Autodesk and pharmaceutical company MSD.
350 of the newly announced jobs will be provided by MSD at a new biotechnology facility in Swords, north Dublin.
Site preparation and facility design are to begin immediately, and full manufacturing operations are expected to launch in 2021.
Last year, the company announced plans to create 330 new jobs and invest €280 million up to 2020 at its other Irish manufacturing sites.
MSD currently employs over 1,700 people across four sites in Ireland – in Cork, Carlow, Dublin and Tipperary. It had a turnover of €4.7 billion in 2016.
"[The new Dublin site] will play a pivotal role in the manufacture of MSD's biologics-based medicines, including in the area of immuno-oncology, and will expand MSD's current internal network of biologic drug substance manufacturing plants," a statement from the company said today.
Autodesk
The other 200 jobs have been announced by Autodesk, a global design software company.
It plans to hire people in finance, operations, localisation and sales operations by the end of this year.
"We selected Dublin because of its global business environment, talent, ability to support European languages, excellent long-term cost structure, and quality of life for employees," CEO of Autodesk, Andrew Anagnost said.
Autodesk makes computer-aided design software, used by designers, developers and engineers.
Its technology has been used in many of Dublin's buildings, such as the Central Bank and the new children's hospital.
The investment is supported by the Irish government through IDA Ireland.
Minister for Business, Enterprise and Innovation Heather Humphreys said: "We already have a strong footprint of innovation ICT businesses investing in Dublin and Autodesk's decision to locate its new facility in Ireland, which will develop its cutting-edge services in computer-aided design, is very good news indeed."