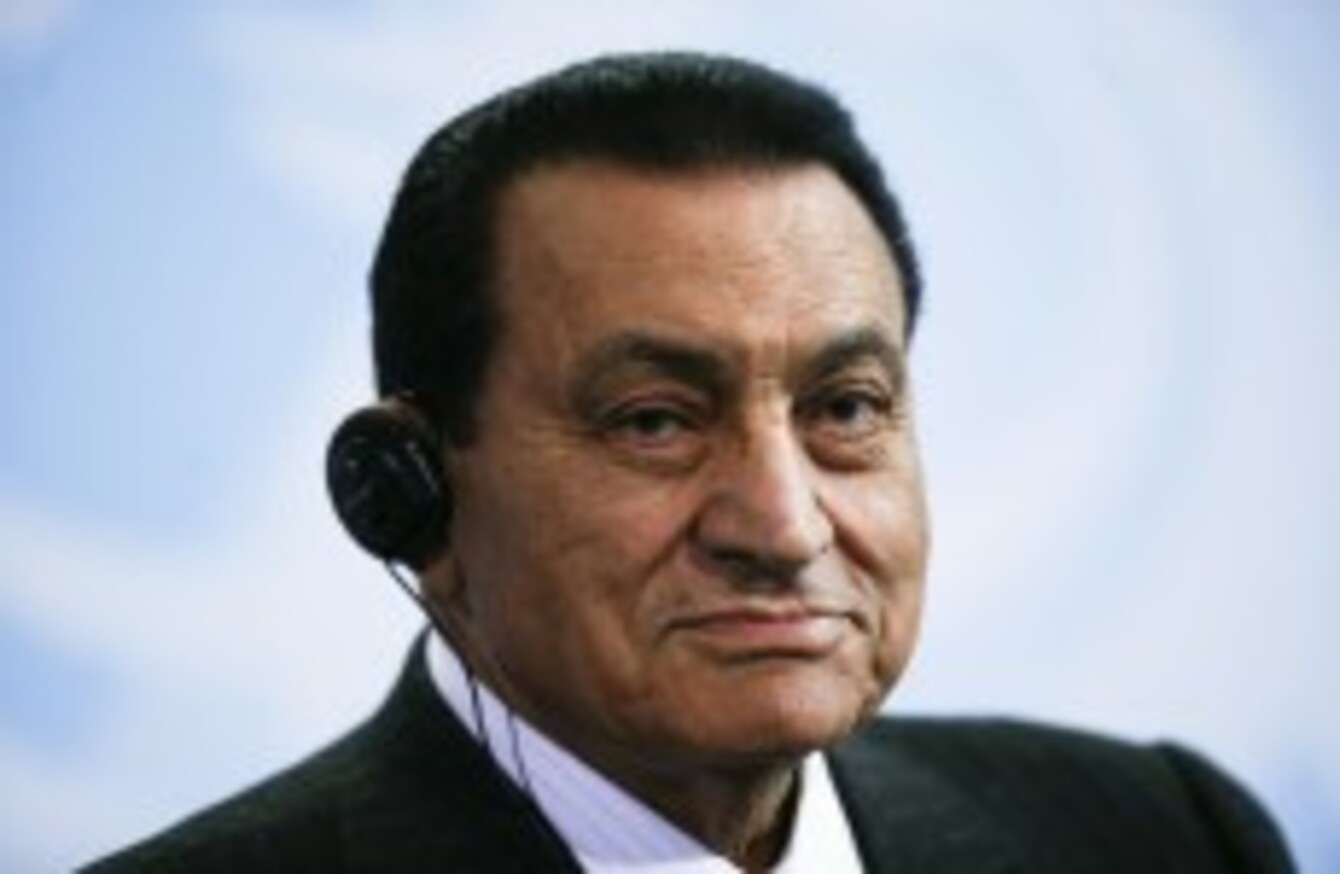 Image: Markus Schreiber/AP/Press Association Images
Image: Markus Schreiber/AP/Press Association Images
HOSNI MUBARAK WILL be released from prison and placed under house arrest today, according to reports coming from Egypt.
The former president still faces charges of corruption and complicity in the killing of up to 850 protesters during the 2011 uprising but has served the maximum amount of pre-trial detention allowed.
The 85-year-old was trialled last year but a re-trial was ordered when his appeal was upheld. Previously, prosecutors had levelled new charges against him in order to keep him in jail as they await a fresh hearing date.
In a statement, the office of Prime Minister Hazem el-Bablawi said, "In the context of the emergency law, the deputy military commander issued an order that Hosni Mubarak should be put under house arrest."
Mubarak could be held in a residence in Cairo or in the Red Sea resort of Sharm el-Sheikh.
State of Emergency
A state of emergency has been declared across Egypt since the ousting of President Mohammed Morsi on 3 July. The coup led to some of the bloodiest violence ever seen with 1,000 people killed in the past week alone.
Morsi's supporters, hundreds of whom have been detained, insist that the army is trying to bring back the old government – one that was ousted during the Arab Spring of 2011. They have called for more rallies of support tomorrow as part of a Friday of Martyrs.
Additional reporting by AFP