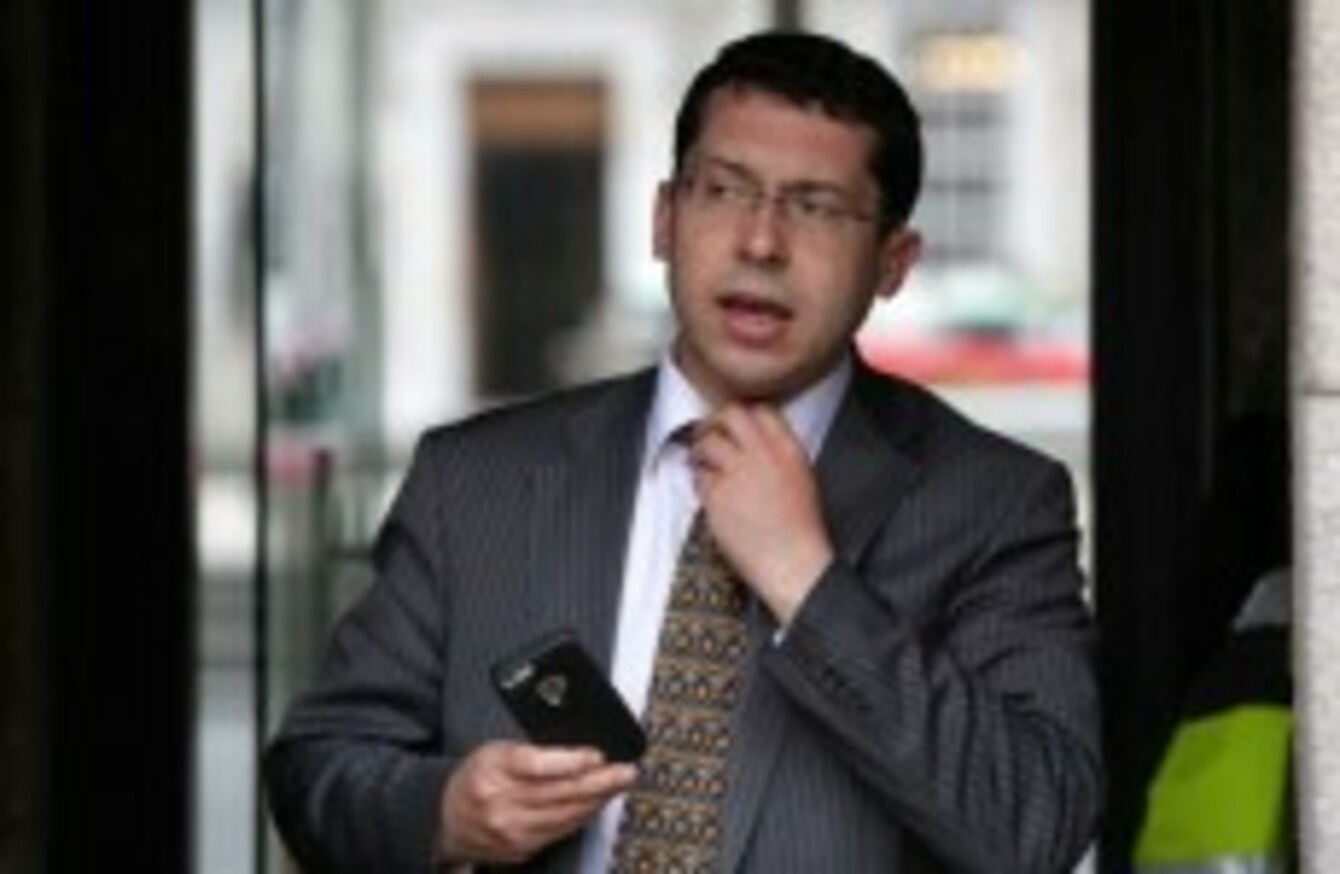 Image: Photocall/Laura Hutton
Image: Photocall/Laura Hutton
SENATOR RÓNÁN MULLEN has responded to criticism over remarks he made about allocation of funding to lesbian, gay, bisexual and transgender groups.
This has come after comments made in yesterday's Galway Independent where Mullen was critical of funds allocated by Saint Vincent de Paul (SVP) to a lesbian, gay, bisexual and transgender group in Galway City.
The senator was commenting on SVP's decision to approve a grant of €45,000 from the Maureen O'Connell Fund to be given to the group AMACH! LGBT. The decision was branded as "unwise" by Mullen.
Speaking to TheJournal.ie the senator reiterated his views on the issue:
 I think the point I was making there was that people trust St Vincent de Paul to go straight to the point of pain.

And to go straight to the controversial donation, let's admit it – it detracts from the brand of St Vincent de Paul. It would be wiser in future to stay away from this type of donation.
On the work being conducted by AMACH! LGBT Mullen said, "My view is about whether donations should be made. They are a highly politicised group and they have been helping to promote the pro-abortion cause, that is all I'm going to say about it."
The Director of the Rape Crisis Network Ireland (RCNI) Fiona Neary criticised Mullen for criticism of AMACH! LGBT for supporting a pro-choice march in Galway last year.
"Is Mr Mullen advocating that all women and children recipients of charitable funds from the Vincent De Paul are first asked whether or not they were ever a victim of rape and chose a termination, or if they ever supported a victim of rape who chose a termination?" said Neary.
In response to the criticism from Neary, Mullen said, "I am bemused that a third party organisation dealing with separate issues entirely seems to want to wade into the debate. My views are clear on how I regard the St Vincent de Paul donation."
Mullen went on to say that the action by SVP could affect donations.
That's something a great number of people would have a problem with. People considering donating or leaving money to SVP in their will could be turned off by this.