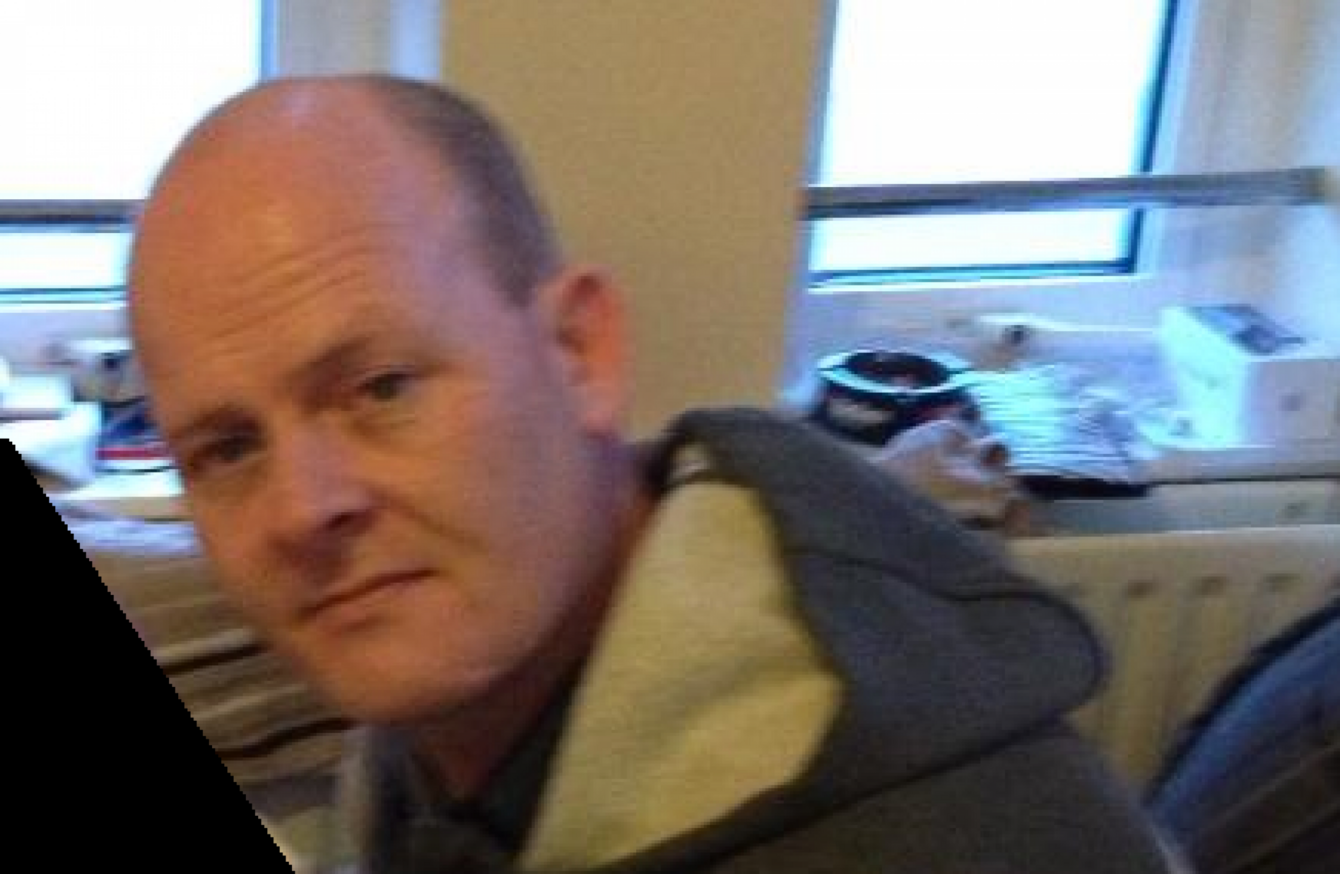 Martin Clancy
Image: Facebook
Martin Clancy
Image: Facebook
GARDAÍ HAVE LAUNCHED a murder probe after the body of a man was found in his home in Limerick.
Martin Clancy, 45, originally from Moyross, but living at Little O'Curry Street in the city, was discovered dead at his flat shortly before 6pm last Sunday evening.
He had been stabbed to death, sources confirmed, following a post-mortem by the State Pathologist, Professor Marie Cassidy.
Superintendent Derek Smart of Henry Street Garda Station, who's leading the murder probe into Clancy's death, said he was not commenting on "speculation" as to how Clancy died.
"I'm appealing for anyone who may have seen Martin in the city centre area, or up near his home in Little O'Curry Street – since the first of January – that they may come forward and let us know when they saw him; did they speak to him; was anybody with him; had he his dog with him… Anything that may jog your memory in regard to him," Smart said.
It's been in the media all day that people knew that he was a friendly guy, and he used to walk his dog all around the place, so it's those people we are asking to come forward and let us know.
"We are trying to pinpoint when Martin was last seen in [and] around the area," he said.
Gardaí believe Clancy may have been dead for up to a week before his body was discovered last Sunday evening.
"We are waiting for other results to come back from the post mortem, which may be able to bring our [estimated time of death] down a little bit lower than that, but at this stage we are following every avenue of investigation, so that's why [the appeal] is from 1 January," he added.
Clancy was a tall, bald, man who regularly walked his dog around the O'Curry Street, Windmill Street, and Henry Street areas of the Treaty City.
He had a number of previous convictions, including for possessing drugs and possessing an offensive weapon.
Superintendent Smart said every available garda unit in the division was working to find the killer.
He said that the Henry Street detective unit, drugs squad and all other available resources are undertaking house-to-house and CCTV enquiries, along with conducting interviews and receiving statements from those who have already come forward.
"It's fair to say Martin didn't die by his own hand," Smart said.
Gardaí have requested the services of an expert forensic scientist, in the hopes of finding DNA belonging to Clancy's killer.
The DNA expert, who is attached to Forensic Science Ireland (FSI) — an associated office of the Department of Justice and Equality — arrived today at his flat. The FSI official is conducting a full sweep of the flat, as investigating gardaí continued to conduct house-to -house enquiries in the local community.
Garda sources confirmed that a young female relative of Martin Clancy initially discovered his body Sunday evening after she had called to his flat. The distraught female immediately alerted other family members who also arrived at the flat shortly afterwards.
Daniel Nedelcu, a neighbour of Martin Clancy's, told reporters yesterday that he entered Clancy's flat unaware he had been killed, and said he saw what he believed to be blood on a floor and on walls inside the flat.
Martin Clancy's murder is the third in Limerick in a number of weeks.