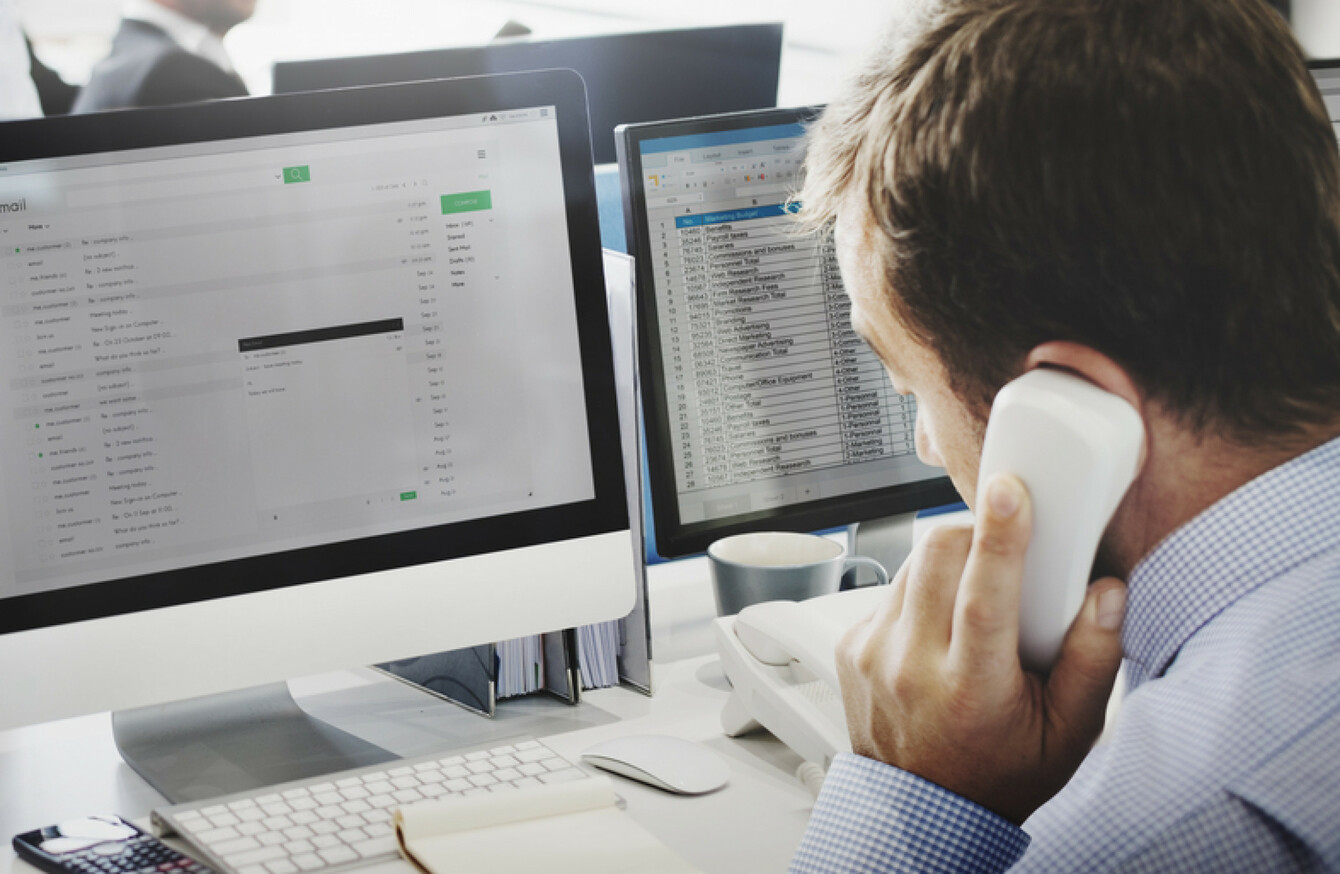 File Photo
File Photo
NAMA PLANNED FOR a change to its email policy to allow for old staff emails to be deleted one month before it became subject to Freedom of Information laws.
The policy allows for staff emails to be deleted one year after they leave the agency – but Nama claims this is only done after any valuable documents have been retained.
The policy came into effect in March 2015 – one month before Nama became subject to Freedom of Information requests. The Freedom of Information Act obliges government departments and public bodies to make the information they hold available to citizens and journalists.
In September 2011 the then Commissioner for Environmental Information Emily O'Reilly ruled that Nama was a "public authority" as outlined in regulations on environmental information. Requests for environmental information are governed under a system similar to Freedom of Information requests.
Nama appealed the ruling by O'Reilly but the High Court dismissed the appeal in February 2013.
Just over two years later Nama became subject to FOI on 14 April 2015. One month before it became subject to FOI requests Nama planned a change to its email policy.
Records of a Nama board meeting  – provided through Freedom of Information – show that the Nama Board held a meeting on 12 March 2015 where it was recommended that "email records of Nama officers be deleted one year after their departure from the agency".
Approval was also sought to apply this proposal retrospectively to the email records of former Nama officers.
'Managers can authorise the deletion'
Independents 4 Change TD Mick Wallace questioned the Minister for Finance and Public Expenditure about the appropriateness of the policy.
Paschal Donohoe admitted that Nama does delete staff emails after a year but stressed that not all emails are deleted.
"It is important to clarify that any suggestion that NAMA deletes all emails of staff members one year after departure is not correct."
He said the first step Nama takes is to "ensure that all emails of business or long-term value are retained in the appropriate repositories".
Donohoe added that business and long-term value records are saved but managers can authorise the deletion of transitory emails that have no business value.
Only when managers are assured that such records have been retained and stored can they authorise the deletion of ephemeral and transitory emails that have no business value.
He added that all key records held by Nama are retained and are available for business purposes and for the purposes of legal discovery.
'Best practice' 
He said officials in his department were told by Nama that its email retention policy is in line with best practice among public and private organisations.
TheJournal.ie asked Nama for examples of such organisations but a spokesperson for Nama said it was "not adding to the Minister's comments on this matter".
Wallace said, "No other State agency has this policy.
The policy of deleting staff emails 12 months after they have left the agency is not in line with the approach of any similar organisation in the public sector.
Nama's parent agency –  the National Management Treasury Agency (NTMA) – does not have a set timeframe regarding the retention or deletion of emails.
Wallace questioned this, asking, "Why would Nama delete emails when the NTMA does not do so?"
TheJournal.ie also asked Nama if it knew of any other State agency that uses this policy, but it replied to all questions by saying that it was not adding to the Minister's comments.
Wallace said:
Nama is erasing the history of what goes on within the organisation and ensuring that it is not open to any embarrassment as a result of FOI requests.
#Open journalism No news is bad news Support The Journal

Your contributions will help us continue to deliver the stories that are important to you

Support us now
Data protection 
Wallace also addressed Nama's recent data protection case, saying: "Nama is a law unto itself and nobody is holding it to account."
The Data Protection Commissioner Helen Dixon recently found that Nama was in breach of its obligations under data protection law regarding developers Michael and John O'Flynn.
The O'Flynns gave Nama more than 2,000 pages of documents when the agency took over the O'Flynn Construction Group's bank debt in 2010.
Nama then sold the loans to Blackstone in May 2013 and in September 2014, the brothers asked Nama for all data it held on them.
It should have been supplied to them in 40 days but Nama gave limited amounts of information.
The Commissioner found Nama failed or refused to provide the O'Flynns with the type of personal data on them that the agency processed, the Irish Times reported.
Helen Dixon added that Nama failed to communicate to the O'Flynns the full extent of the personal data that it held and the source of that information.
Wallace said, "It is a shocking case."
Nama has 21 days from the ruling in which to appeal to the Circuit Court.
Donohoe said the board of Nama is currently considering the ruling of the Data Protection Commissioner and it will respond to it.