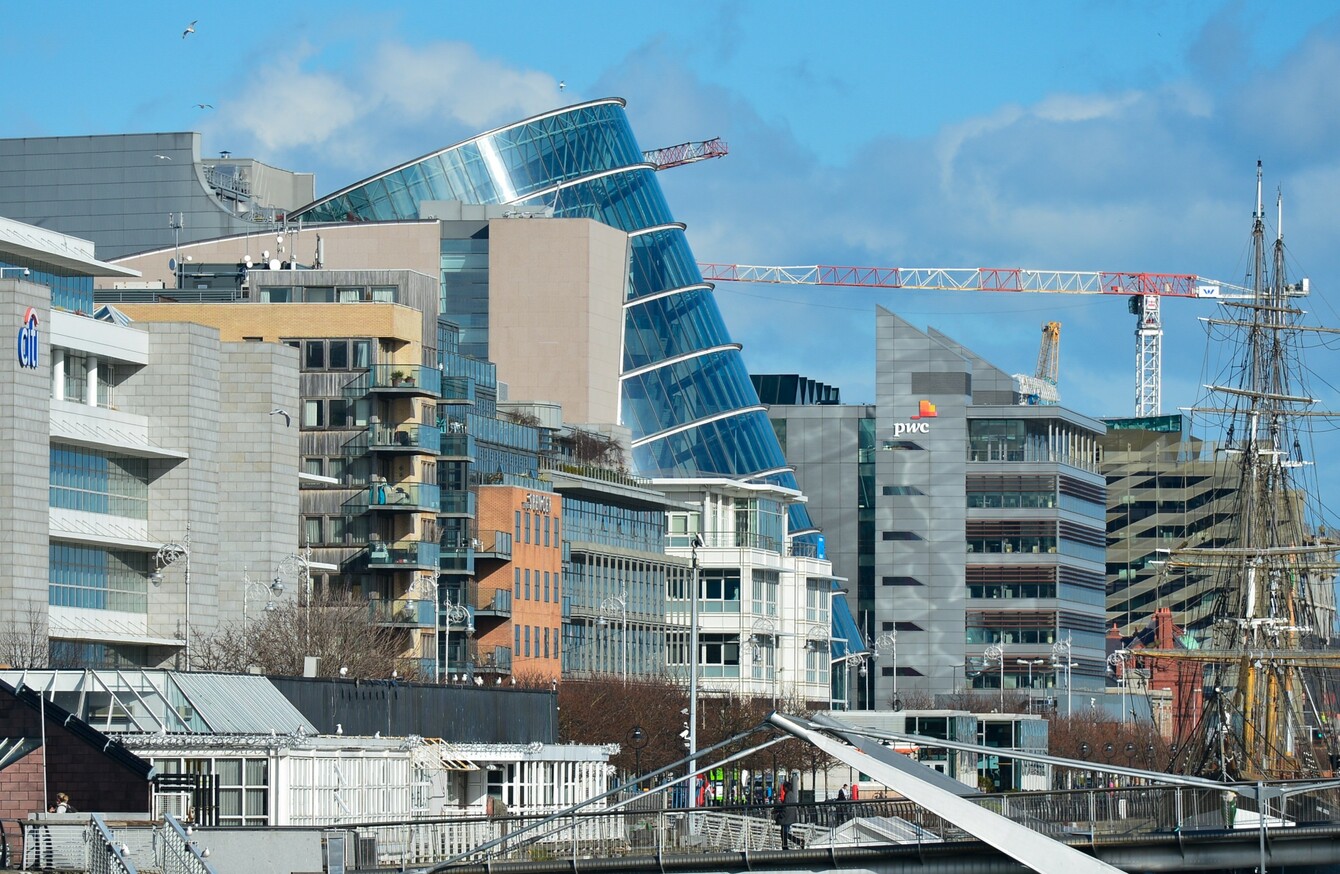 Nama expects to deliver a lifetime net return of about €3 billion.
Image: PA Images
Nama expects to deliver a lifetime net return of about €3 billion.
Image: PA Images
NAMA HAS BEATEN expectations in delivering a likely €3 billion surplus – when some originally predicted it would lose as much as €10 billion, according to the organisation's boss.
The state bad bank announced today that it made an after-tax profit of €1.5 billion in 2016. It said that it now expects to deliver a lifetime net return of about €3 billion by the time it completes its work over the next few years.
The organisation acquired loans with a par value of €74 billion during the recession. However it paid just under €32 billion to acquire the toxic assets from AIB, Bank of Ireland, EBS, Anglo Irish Bank and Irish Nationwide.
Nama says that the full value of these loans would never have been realised, as many could never be repaid for a wide variety of reasons following the property crash and recession.
Speaking on RTÉ's Today with Sean O'Rourke, Nama chairman Frank Daly said the loans were "really worth €26.5 billion" – roughly one-third of their face value – when asked if any more money could have been recovered by the organisation.
The bad bank has faced criticism for offloading assets too quickly, enabling vulture funds and other foreign investors to make a killing at the state's expense.
In the high-profile case of Project Eagle, Nama's northern Irish property portfolio, the agency lost €800 million by the time of its eventual sale to Cerberus Capital.
'Gone'
"Up until now we had been forecasting a surplus of €2.3 billion which we would return to the exchequer. Today we're delighted to be able to say that it will be €3 billion by the time we have our job done," Daly told O'Rourke today.
O'Rourke put it to Daly that there will still be "€35 billion, or thereabouts, that's just gone".
"Well that's gone, but that was gone before Nama was ever set up," Daly said.
"You can look at that and say 'why did that happen?' That happened because of bad lending, bad borrowing, but it was there and disappeared before Nama was set up.
"You can say that the €3 billion is making some attempt to recoup some of that, but there was never any prospect of getting all of that back."
It emerged earlier this year that most developers who exited Nama only repaid about half of what they owed. Just 61 of 505 debtors paid 100% of the par value of their debts.
Daly was also questioned about the stage agency's often fractious relationship with developers, such as David Daly, a prominent and experienced homebuilder who had loans transferred to Nama during the crash. He exited the bad bank in 2012.
The developer recently told the Sunday Business Post that he found Nama difficult to work with and claimed that the organisation's staff lacked expertise.
#Open journalism No news is bad news Support The Journal

Your contributions will help us continue to deliver the stories that are important to you

Support us now
Frank Daly said while he couldn't legally talk about individual cases, he would "sometimes love to round out the picture by talking about particular developers and our view of them, which would have been contrary to lots of developers".
"The attitudes of a few of them was 'leave us alone and in five or 10 years we will repay our debt'. That was never an option for Nama," he said.
"We had €30 billion in debt and you don't repay that by sitting on your hands doing nothing. We've worked well with about 60% of our debtors."
Commenting on Nama's annual report, released today, the agency's chief executive, Brendan McDonagh, said that surplus expectations had been lifted from €2.3 billion to €3 billion "on the assumption that conditions in the Irish property market will remain supportive over the years to 2020″.
"It is important to emphasise that achievement of this surplus will depend on our ability to extract maximum value from the residual portfolio which is secured by many low-value assets which require extensive workout," he said.
Sign up to our newsletter to receive a regular digest of Fora's top articles delivered to your inbox.
Written by Paul O'Donoghue and posted on Fora.ie