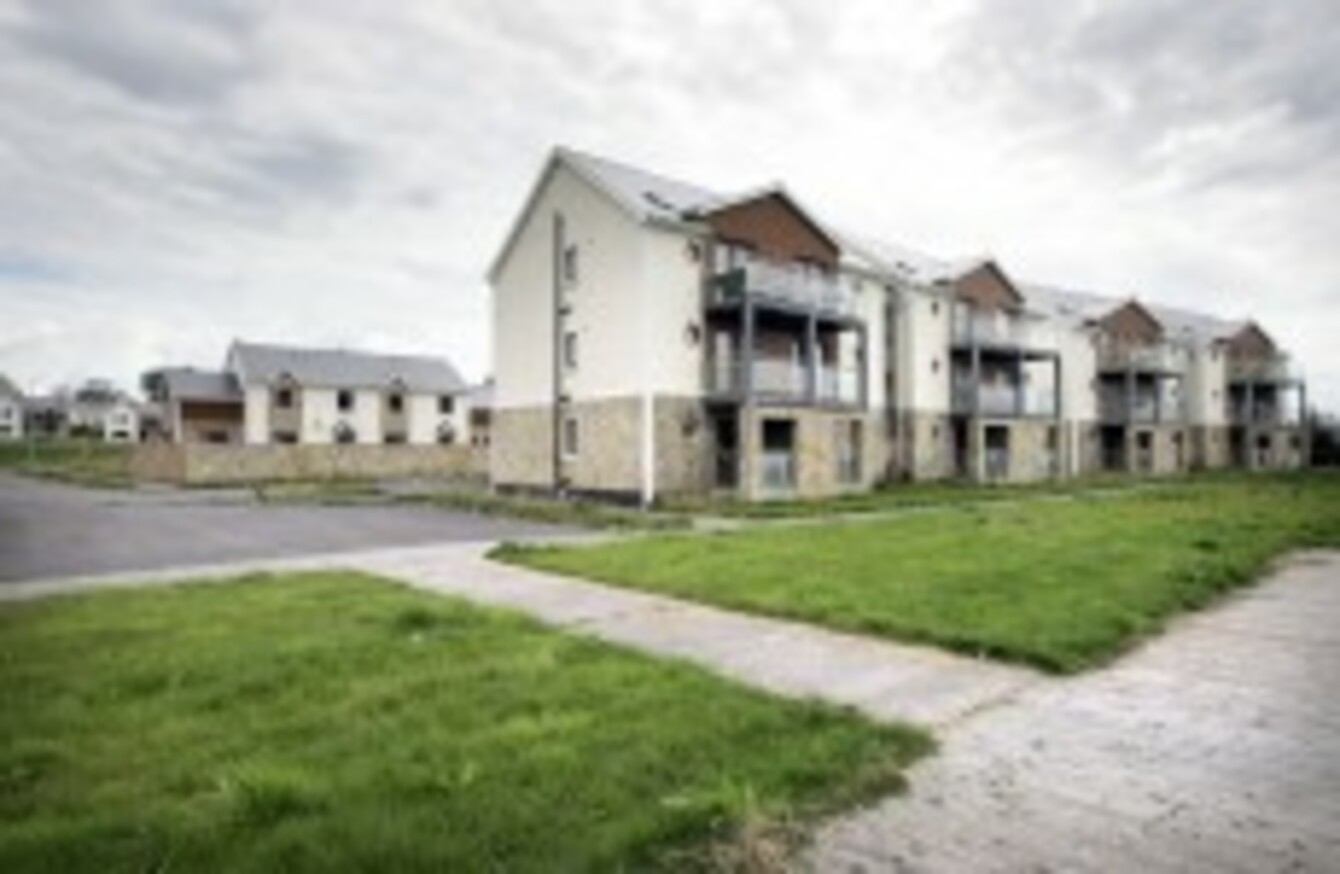 Image: Mark Stedman/Photocall Ireland
Image: Mark Stedman/Photocall Ireland
MIKE ALLEN OF homeless charity Focus Ireland has said that there are concerns about NAMA properties being used for social housing, after a commitment earlier this week that the agency will provide 2,000 homes within the next three years.
Speaking to TheJournal.ie today from the Irish Council for Social Housing annual conference in Wexford, Allen said that 4,000 properties have been identified as potential options but many of these are not suitable for social housing for a lot of the same reasons that they can't be sold.
They've been turned down because they're badly built or in areas where there are high levels of social housing and they don't want to extend that. Very little of the accommodation is in Dublin, which is where the need is.
Allen said that the main problem at the moment is the lack of supply of social housing with almost 100,000 people on the waiting list.
"There's virtually no new supply coming on and from the point of view of the homeless, the majority of them are single so social housing would never be made available to them," he said.
However Allen added that he does not necessarily think NAMA properties are the solution and investment by the State to create suitable housing for people would be preferable.
There's a concern, a strong critique of NAMA, that they see social housing as residual – they try to sell if off and if they can't, then they see if it can be used for social housing. They would deny that but there is a strong feeling that is the case.
Ultimately, Focus Ireland is asking the government to implement policies that will prevent people from becoming homeless  in the firstplace and has called for a start to the process of reform in the forthcoming budget. In its submission to the government last week, the charity said that there mus be action to protect low income households so people on the brink of homelessness do not lose their existing accommodation.