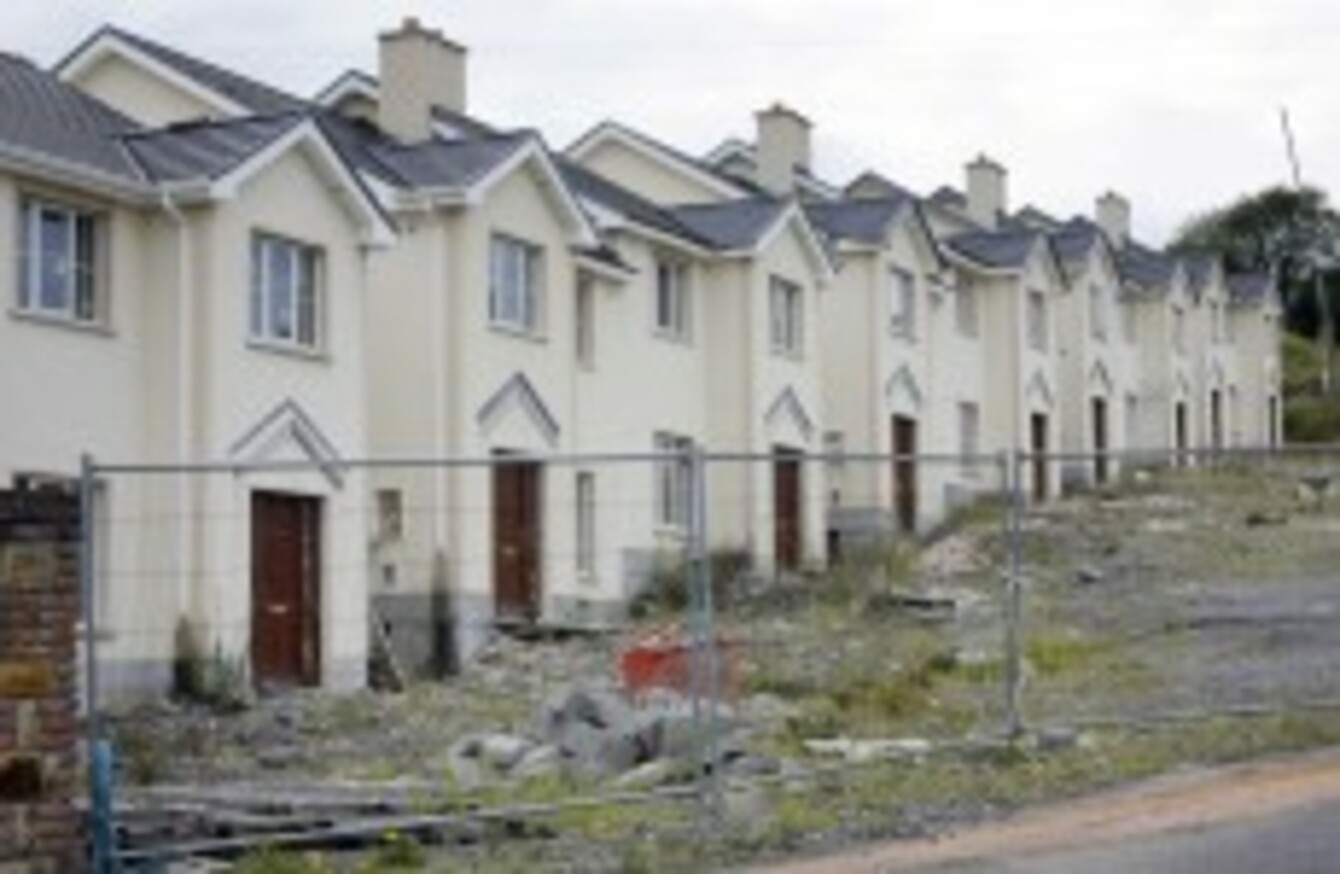 Image: Mark Stedman/Photocall Ireland
Image: Mark Stedman/Photocall Ireland
NAMA'S PLAN TO provide 2,000 homes to be used for social housing by the end of this year seems unlikely to happen with just 58 homes so far officially signed up.
A further 701 homes which were initially proposed to be used for social housing have been deemed 'unsuitable' by housing authorities.
Almost 100,000 households are on waiting lists for social housing around the country.
Housing Minister Jan O'Sullivan told the Dáil that more than 2,000 housing units under the aegis of the National Asset Management Agency  were examined to determine whether they were suitable to be used for social housing.
However of these, 372 were withdrawn after circumstances changed, with most of these properties sold on the open market. Of the 701 deemed suitable, housing authorities found problems with location and the type of accommodation.
Of the 1,200 properties that were left, contracts have been signed for just 58 of them to be used for social housing. More than 700 are still being appraised, while 405 are at 'various stages' of the approval process.
NAMA had said in 2011 that it was committed to providing 2,000 units for social housing by the end of 2012.
Jan O'Sullivan told the Dáil that demand has been identified for the 1,200 properties. She added:
It is important to note that while demand has been confirmed in respect of practically all residential developments proposed by NAMA, the requirement to provide for an appropriate mix of tenures and to avoid undue segregation in housing means that local authorities will only ever deem a certain proportion of units within individual developments suitable for social housing.
Last month NAMA confirmed that it plans to demolish an empty block of apartments in Longford in a bid to get the most value out of the land. NAMA is currently involved with around a tenth of Ireland's 2,000 ghost estates.