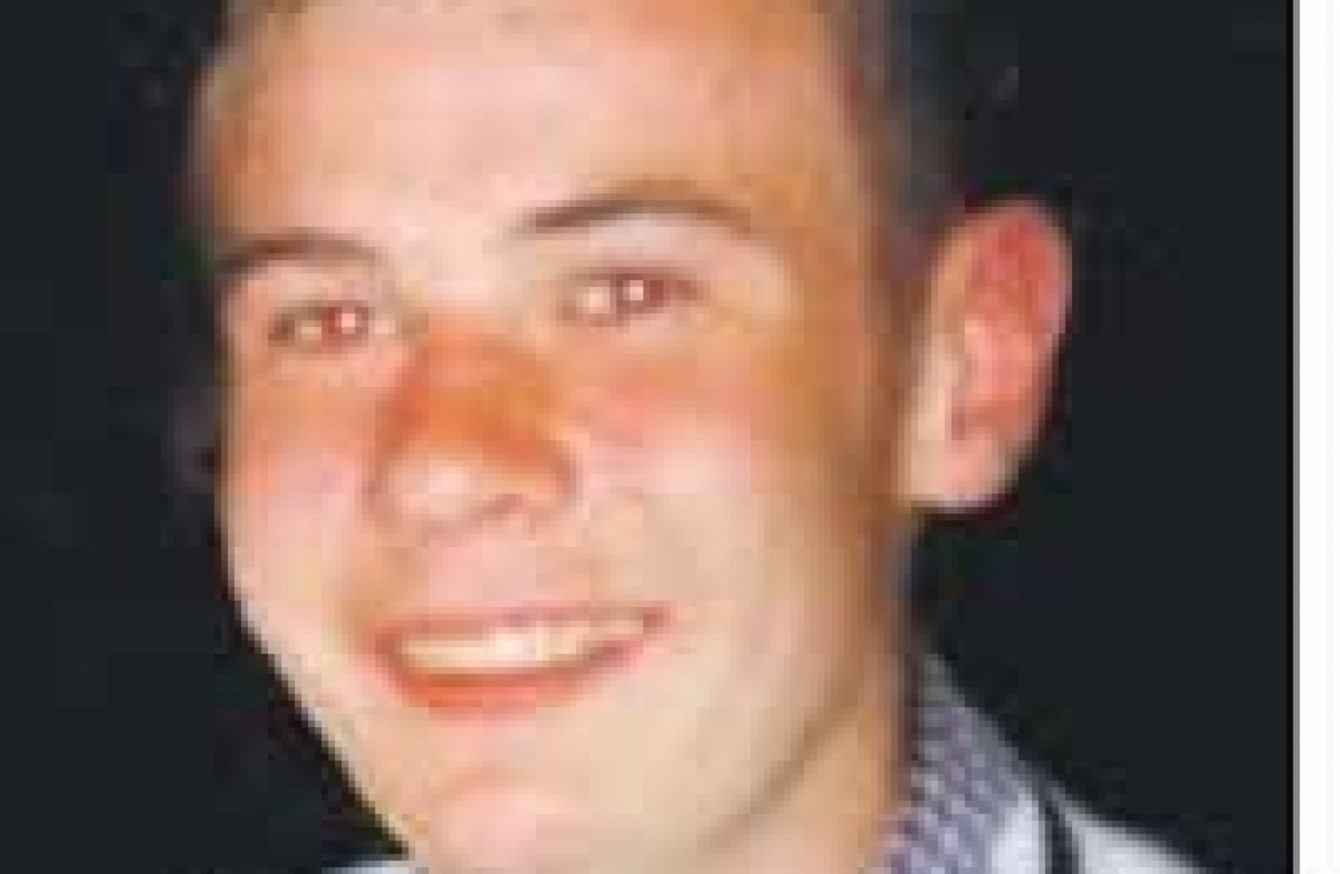 THE HEARTBROKEN MOTHER of a man missing for 16 years has tragically passed away not knowing what happened to him.
Nancy Shanahan was still waiting for news on the whereabouts of her son Aengus 'Gussie' Shanahan, when she died.
Shanahan (74) promised her devastated husband Bob she'd look for their son in the afterlife just before she passed peacefully at University Hospital Limerick last Friday.
The former school teacher is survived by her beloved husband, her son Roibeard and her missing son Gussie, and daughters Reiltin and Grainne.
Speaking today as he prepared to repose his wife, Bob Shanahan said Nancy, "died broken hearted" not knowing what had happened to their Gussie, who disappeared aged 20.
"It was her wish to know. It was the one thing she always wanted… just a word on where he was," Bob Shanahan said.
"She died utterly heartbroken," he said.
She said she would look for him on her side, and we promised to keep looking for him on our side.
"It was all we could do to console her," he added.
Appeal
Bob continued to appeal for information on the whereabouts of his son Gussie.
Our appeal still applies, we as a family still want to give him a Christian burial.
This is a big thing for me. I've been looking after Nancy for a good few years.
A complete and utter hole has been left in my life now.
In an interview in February this year, Nancy Shanahan said that before she died she wanted to know what happened to her son.
Bob and Nancy Shanahan said they believed their son was murdered after he left a pub on Joseph's Street on the night of 11 February, 2000.
Speaking in her home as she appealed for information, Nancy said: "I miss him everyday."
His birthday was the 23rd of January, he would have been 36.
He was the baby of the family.
He was a lovely child, but he got in with the wrong people. He wasn't cute enough to pick the right people to go around with.
Pleading for information, she added: "I'd love to know what happened to him. I would love to know where he is before I die."
Plagued
Nancy Shanahan, was left plagued by her son's disappearance and suffered a stroke in 2001.
Her body will lay in repose at Thompson's Funeral Home, Limerick from 4.30pm this Sunday, followed by removal to Our Lady of the Rosary Church, Ennis Road, Limerick.
Her requiem mass takes place on Monday at 11am, with burial afterwards at Castlemungret Cemetery.
The Shanahan family have requested "family flowers only" and "donations to Limerick Marine Search and Rescue Service", who conducted long-scale searches for Gussie Shanahan, following his reported disappearance.
Bob Shanahan (72) made a direct appeal last February to a man who contacted him in 2007 about Gussie's disappearance.
"I'm appealing for them to come back to us to end our agony," he said.
Gardai have established that, on the night he vanished, Gussie went to Coopers bar in St Joseph Street.
CCTV footage shows his last recorded movements exiting the bar alone at 10.30pm, and walking onto Old School House lane.
Gardai have appealed for anyone with information relating to Shanahan's case to contact Roxboro Road Garda Station on 061 214340, the Garda Confidential Line on 1800 666 111, or any Garda station.